Third Upcoming International Summit on Medical Tourism in Puerto Vallarta
Mexico is indeed rising as an international destination for the medical tourism industry.  This August 22 through 24th, 2012, the beautiful coastal tourist city of Puerto Vallarta will be hosting the International Summit for Medical Tourism Businesses.
Mexico has developed one of the most solid infrastructures for medical tourism in the world, competing heavily with medical tourist destinations and providers in India, Thailand, Columbia and Costa Rica.
"The International Summit on Medical Tourism Business offers an excellent location for both facilitators and hospitals to develop international partnerships that benefit individuals from around the world," states Pramod Goel, CEO and founder of PlacidWay, an international medical provider based in Denver, Colorado.

Carlos Arceo Real, President of the Mexico Medical Tourism Congress, is also happy to promote the event. "Mexico is a leader in the tourism sector, with over 22 million tourists visiting on a yearly basis. We offer nationally certified hospitals working according to international standards and many of our hospitals and facilities are accredited by the Joint Commission International."
The medical tourism summit is designed to bring representatives of private hospitals, clinics and physicians together to promote medical tourism relationships, partnerships and vendor opportunities. Medical tourism to Mexico has become easier with a wide diversity of the facilities, doctors and surgeons located in hot tourist spots. Nearby hotels and other accommodations are both economical and provide high quality to visitors from the United States and Canada.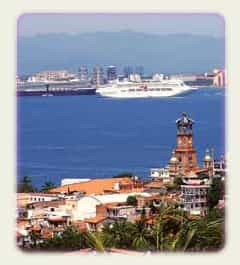 The International Medical Tourism summit in Puerto Vallarta is the third global forum for the medical tourism industry in Mexico. Developing lasting and profitable relationships and partnerships with the best tourist destinations, hospitals and providers in Mexico is the goal of the gathering.
Mexico offers high tech and state-of-the-art equipment and methodologies in a variety of medical and dental specialties and subspecialties. Thousands of travelers and baby boomers and travelers from the United States and Canada currently take advantage of excellent doctors and hospitals in Mexico.
Puerto Vallarta is a land of beaches, sunshine, friendly people and colorful buildings.  There's no better place to host an international medical tourism summit than this coastal city nestled against the warm Pacific waters between Mazatlán to the north and Acapulco to the south.
Goel, a keynote speaker at the summit, is looking forward to seeing a growing number of providers attending the conferences. "Destinations throughout Mexico provide travelers with excellent and safe transportation opportunities. In recent years, Mexico has rightfully earned their reputation as a leader for qualified, certified and experienced medical services, excellent competitive pricing and expert and highly qualified medical doctors and surgeons recognized around the world."
For more information regarding the upcoming medical tourism summit in August 2012, visit PlacidWay.com.