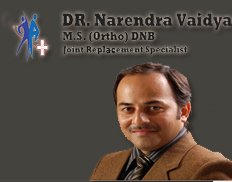 Medical provider PlacidWay has recently developed a relationship with a renowned orthopedic joint replacement specialist in Pune, India. Dr. Narenda Vaidya specializes in shoulder, elbow, hip and knee joint replacement surgeries. He has gained a reputation as one of the finest orthopedic surgeons in India.
6/12/12 Denver, CO: PlacidWay, a leading international medical resource and provider, has joined with Indian joint replacement specialist Dr. Narenda Vaidya, a renowned orthopedic surgeon who focuses on four major joint replacement surgical procedures in Pune, India.

Since 1993, Dr. Vaidya has performed more than 3000 joint replacement procedures and more than 3500 spine surgeries. His leadership qualities, compassion, and dedication to his patients, including trauma victims, has made Dr. Vaidya one of the favorites in the region.

"Dr. Vaidya began his practice in the early 1990s, and after completing his fellowship in spine surgery at Ryhov Hospital Jonkopping, Sweden in 1996 and fellowship in joint replacement surgery in Salt Lake City, Utah USA, returned to India to develop the first emergency medical service in Lokmanya Hospital," states Pramod Goel, CEO and founder of PlacidWay. "In addition to his expertise in orthopedic surgery, Dr. Vaidya is an expert in emergency medical services. He and his team are key in the development of emergency medical services and quality health care for trauma patients in the Pune region."
Dr. Vaidya has traveled to the United States, Sweden and elsewhere to upgrade and supplement his knowledge, expertise and skills. He has operating privileges at Lokmanya Hospital, a 100 bed facility that caters to advanced orthopedic procedures. "As executive medical director and chief orthopedic surgeon specializing in joint replacement surgery for the hip and knee, I also have vast experience in major spinal corrections and disc surgery," states Dr. Vaidya. "Our staff also has expertise in shoulder arthroscopy, reconstructive surgery, spine and trauma surgeries."
Dr. Vaidya, his team and staff at Lokmanya Hospital also specialize in multiple trauma, degenerative, and adult reconstructive surgical procedures. It's no wonder that India continues to be a popular location for world-class medical treatments and procedures. Lokmanya Hospital has dedicated 30 years to providing the best in quality healthcare services to international patients.
"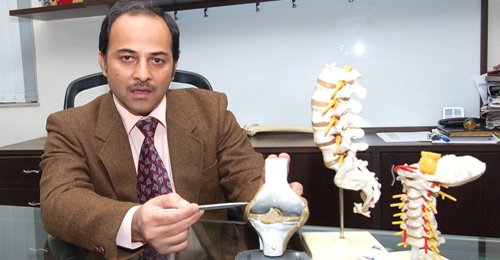 Lokmanya Hospital is a state-of-the-art medical facility that employs specialists in various medical fields," states Goel. "For excellence in orthopedics, cardiac care, surgery and various disciplines in modern and holistic medicine, Lokmanya is one of the most popular hospitals in this region of India."
Dr. Vaidya has helped restore mobility and independence to patients suffering from joint conditions that limit mobility and cause pain and discomfort. His professional medical achievements are numerous, focusing on spine care, joint replacement, arthroscopy, physiotherapy and emergency medical services and traumatology.
The intensive care unit and world-class facilities at Lokmanya Hospital provide affordable, unique and specialized care in many disciplines. Cutting-edge technology, state-of-the-art surgical and diagnostic equipment and five operating theaters offering laminar air airflow, antibacterial paint and HEPA filters provide the best in state-of-the-art in high-tech design.
"While focusing and specializing in joint replacement, our surgeons also specialize in spinal surgery, nucleoplasty and laminectomy procedures, "states Dr. Vaidya."We help individuals diagnosed with arthritis and osteoporosis access the best in the most recent surgical procedures that restore mobility and independence."
About the Company
PlacidWay is a leader in the medical tourism industry, dedicated to offering accurate, up-to-date information and resources regarding medical travel, international medical providers, treatments, procedures and destinations for American and international travelers.