Welcome to Bermuda

Bermuda or Bermudas or the Somers Isles is a British Overseas Territory located in the North Atlantic Ocean, near the east coast of the United States. The Spanish sea captain Juan de Bermudez was the one who discovered the islands in 1503, but in 1707 Bermuda became a British colony.
The islands attract numerous tourists all year-round with its perfect weather, pink sand beaches, friendly people, historic sites and crystal clear waters. Bermuda has been voted 18 times the 'Best Island in the Carribean/Atlantic' by the Conde Nast Traveler readers.
Bermuda in a snapshot

Currency - Bermudian dollar

Language - English

Climate - sub-tropical, hot and humid from May to October, but with mild spring, autumn and winter

Capital - Hamilton
Bermuda is the perfect holiday destination not only for its world-famous pink sandy beaches and water sports, but also for its various tourist attractions such as Dolphin Quest, Bermuda Aquarium, Maritime Museum, Gibbs Hill Lighthouse, St. Catherine Fort, Crystal Caves, and many more.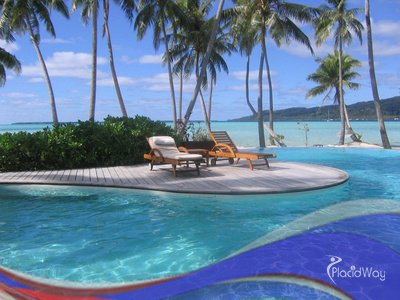 Medical tourism in Bermuda

Bermuda's proximity to the US and the possibility to recover in a beachside setting , but also quality medical care and affordable prices are the factors which attract numerous medical tourists each year. The Bermuda Hospitals Board is seriously thinking about making the islands one of the top medical destinations in the near future.
A new prostate cancer treatment (High Intensity Focused Ultrasound - HIFU) is already available in Bermuda, but it is not in the US, and this has already made great difference in the medical tourism statistics. Efforts are continuously being made to modernize the healthcare infrastructure, especially in the dentistry and cosmetic and plastic surgery areas.
Bermuda has a lot of potential and the government is encouraging the medical tourism on the islands and works together with the Ministry of Health to promote Bermuda as a medical destination. Experienced physicians, affordable prices, modern procedures and recovery in a warm place, what more could you wish for?
10 Fun Things to do in Bermuda

Go to the South Shore and spot the amazing whales

Dive and admire the greatest concentration of shipwrecks in the world

Eat a traditional cod fish breakfast (cod fish, eggs, onions, tomatoes, boiled Irish potatoes, bananas and avocado)

Swim in the crystal clear waters in Horseshoe Bay

Visit the Bermuda Maritime Museum

Get the feel of history at the Cathedral of the Most Holy Trinity

Check out the first living coral reef exhibit in the world at Bermuda Aquarium

Admire the view from Gibb's Hill Lighthouse

The Masterworks Museum of Bermuda Art is something that you should not miss

Ger ready to be amazed by the Crystal and Fantasy Caves
Bermuda is a destination you should not miss. Whether it is for holiday or for medical care, Bermuda has all it needs to offer you an unforgettable experience.

If you need more information about the amazing Bermuda and the medical procedures and clinics it offers, do not hesitate to contact us!