Trinidad and Tobago Medical Tourism

Welcome To Trinidad & Tobago

The dual-island country of Trinidad and Tobago is located on the central shelf of South America, hence these two islands are considered to be a part of South America.
These two lush green islands are considered to be the pecuniary dynamo of the Caribbean. Due to huge gas and oil reserves, these islands have maintained a high standard of living and their economy doesn't only depend on tourism.
Without doubt these two beautiful islands attract a lot of people for visiting, Trinidad has the best beaches, peachy sand, crystal clear turquoise water and the whole forest covered backdrop of the Northern range. Tobago on the other hand has to offer exceptional resorts and facilities.
Trinidad & Tobago In A Snapshot

Currency – Trinidad and Tobago dollar (TTD)
Capital – Port of Spain
Language –English, Trinidadian Creole and Tobagonian Creole
Climate – Tropical
Get ready to be mesmerized by the unending beauty of Trinidad and Tobago, you will fall in love with these captivating islands and their wonderful coral diving experience, lush rainforests which are suitable for bird-watching, hiking, trekking, cycling and many more.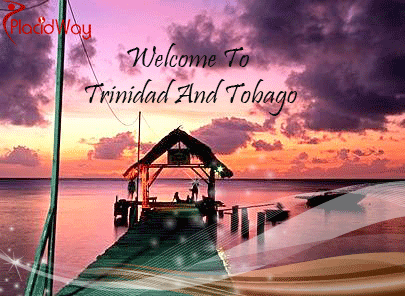 Why Are Citizens Of Trinidad and Tobago Traveling Abroad for Treatment?
Citizens of Trinidad and Tobago are traveling across borders for treatment for the following reasons:
Globally recognized treatments, delivery system and healthcare associations.
Up-to-level health care not available in their own country.
The updated and most recent medical facilities and equipment, like the Cyber knife technology and robotic surgery.
All-inclusive healthcare facilities.
Access and affordability for procedures and treatments.
Availability of specialized technologies and surgical procedures.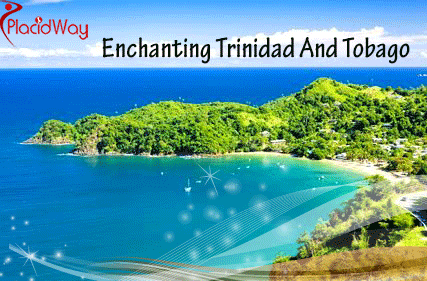 Where Are Citizens From Trinidad And Tobago Traveling for Medical Care?
Many people from Trinidad and Tobago are travelling to other neighboring countries for medical treatment; Trinidad and Tobago is neighbors with the following islands and countries Barbuda, St Lucia, Dominica, Grenada and Barbados, USA, Mexico and Canada. Citizens of Trinidad and Tobago prefer to travel to these countries for high quality and affordable medical treatment. People have a wide variety of options to choose from the Asian and European continent for their treatment according to their requirement.
A huge number of people from Trinidad and Tobago are travelling abroad for a wide range of procedures and treatments such as the following:
Spinal surgery
Weight loss and bariatric surgical procedures
Cancer care
Fertility
Dental treatments
Heart surgery
Orthopedic surgery
Lasik eye surgery
Stem cell therapies
Citizens of Trinidad and Tobago, who are travelling to different other countries for medical treatment, are invigorated to ask more information and questions about the treatment procedure or their medical condition. Don't hesitate and ask your queries to get all the required information for an accomplished and safe medical experience abroad.

If you require more details about the mesmerizing Trinidad and Tobago and the medical procedures which different clinics offer, do not hesitate to contact us!