Dr Ali Nurhan Ozbaba - Plastic Surgeon in Istanbul, Turkey, Cosmetic Surgeon - Istanbul, Turkey
Gümüşpala Mh. İskeçe Cd. No:64 Avcılar / İstanbul
Istanbul, Turkey
Speciality:
Cosmetic Surgeon,
Focus Area:
Dr Ali Nurhan Ozbaba | Istanbul | Turkey | Grand Clinic | Rhinoplasty | Face Lift | Breast Augmentation | Liposuction | Tummy Tuck
---
About - Dr Ali Nurhan Ozbaba - Plastic Surgeon in Istanbul, Turkey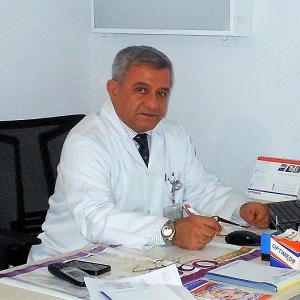 Biography of Dr. Ali Nurhan Ozbaba - Cosmetic Surgeon in Istanbul, Turkey
Dr. Ali Nurhan Özbaba provides the best Plastic Surgery in Istanbul, Turkey. Book consultation now Rhinoplasty, Face Lift and Breast Augmentation at Dr. Ali Nurhan Özbaba.
Dr. Ali Nurhan Özbaba, who has an accomplished resume including education at Gazi University Faculty of Medicine and membership in Turkish Aesthetic Plastic & Reconstructive Surgery Association, is ready to bring your beauty needs into reality.
Grand Clinic is a cutting-edge medical center that's committed to bringing high quality healthcare and innovative practices into all aspects of society. They're working hard so they can become pioneers in scientific research as well!
Grand Clinic is a healthcare provider that has been providing quality service at an affordable cost with the focus on patient and employee satisfaction. They are successfully combining international standards for medical services, which includes professional experts who work together as one body to provide compassionate care towards all patients.
Dr. Ali Nurhan Özbaba is expertise in the field of Rhinoplasty, Eyelid Aesthetic, Breast Augmentation and Reduction Surgeries, Body Contour Correction Surgery (Tummy Tuck, Liposuction), Scars, Congenital Cleft Lip and Palate, Face Lift, Reconstructive Surgery Operations, and many more.

Education
Experience and Qualifications of Cosmetic Surgeon Dr. Ali Nurhan Ozbaba
Qualification
Specialization: Gazi University Faculty of Medicine - 1989

BS: Ankara University Faculty of Medicine - 1980
Experience
Florya Hospital- Avcılar - Staff Physician

Optimed Hospital - Çerkezköy - Staff Physician

Optimed Surgical Medical Center - Çorlu - Staff Physician

Vega Hospital- Çorlu – Staff Physician

Çorlu State Hospital - Chief Physician

Çorlu State Hospital - Deputy Chief Physician

Private Practice
Languages Spoken

Prices
| Affordable Plastic Surgery Prices in Istanbul, Turkey | Prices | Enquire |
| --- | --- | --- |
| Follicular Unit Extraction FUE in Istanbul, Turkey | $1500 | Enquire |
| Labiaplasty in Istanbul, Turkey | $4500 | Enquire |
| Tummy Tuck Surgery in Istanbul, Turkey | $5000 | Enquire |
| Liposuction in Istanbul, Turkey | $4000 | Enquire |
| Brazilian Butt Lift in Istanbul, Turkey | $4500 | Enquire |
| Nose Surgery Rhinoplasty in Istanbul, Turkey | $4000 | Enquire |
---
Grand Clinic reviews
kimsi

Only my God or my family knows everything what's I've been through. I do not recommend this clinic to anyone. This clinic and their dr can be life threatening to the patients. I recently had the mummy makeover by this clinic by dr Ali Nuhan. Dr Ali Nurhan not only tortured me as overseas patient badly but he have given me the botched body. He didn't not put any drains after my big surgery to avoid extra work. He did not come to see me after the surgery infact he saw me on say day 7.
I was sick in fever, swollen extremely badly. No one came to give me medications or after care as they promised me earlier via WhatsApp quotation that they will give me VIP treatment, A nurse care in hotel to change bandages, lymphatic massage and much much more. I have all written files of these people with proofs what they have done to me and gave me worst traumatic experience. They completely ignored me there the minute I have paid them for surgery., I am 100% that's what they do to others too. They nourish them and fraud them before the surgery to get them in their country then after that they gang up and treat you like the dog. The dr's English is only 2%, So don't expect anything good from him. The fraud consultant mohhamad lied to me and said the dr speak English, he not only lied verbally he in fact wrote all in written chats to make me come to this ugly clinic in Istanbul. The after care in hospital is big let down. The nurses won't even come to give you pain relief. The all nurses use to laugh on me because I was helpless and use to cry a lot there because I was in pain and no one could even understand English.
All nurses and everyone is joke no-one speak English neither they are kind or helpful. They even didn't clean me for days said go and have shower in your country. I was without shower and uncleaned for 10 days there.
Dr did not even reduce my breast size have told me he have made my breast size B but its actually size D after my doctor measure here in my country. My tummy has dimples and it's not smooth either. They failed with this surgery and rejected to help to do anything after. The whole team just treated me like a dog. I am also aware that this clinic do not care about reviews since they are like mafia they play with people' s health, money, and their life basically..
DO NOT GO TO TURKEY!

Feb 23 2023

Atix n

I DONT KNOW HOW THIS DISGUSTING HOSPITAL HAS GOT 4.9 RATING PLEASE PLEASE PLEASE IF U WANT TO LIVE DONT BE FOOLED BY THESE REVIEWS THEY HAVE BEEN PAID FOR AND UNTRUE REVIEWS- I WENT FOR MULTIPLE COSMETIC PROCEDURES ON THE 28th OF OCTOBER I HAD TO STAY IN HOSPITAL FOR A WEEK IN TURKEY I GOT TOLD LESS THAN 48 HOURS TO LEAVE AND GOTO THE HOTEL I COULD NOT OPEN MY EYES I HAD A FEVER OF 38 FOR A WHOLE WEEK THEY KEPT TELLING ME ITS NORMAL THEY RUN A BLOOD TEST ON ME BEFORE THEY WOULD LET ME GO IT CAME OUT BAD SO I HAD TO STAY IN THE HOSPITAL UNTIL I GOT BETTER I NEVER DID LEFT ME IN A CLOSED ROOM WERE RUDE DID NOT GIVE ME PAIN KILLERS I HAD TO HAVE 3 BLOOD TRANSFUSIONS WHICH IS WHY I CAUGHT SEPSIS THEY GAVE ME DIRTY BLOOD THEY WENT THROUGH MY HANDBAG AND TOOK MY PASSPORT HOW DISGUSTING OF THEM THEY ARE A HORRIBLE COMPANY DO NOT DESERVE TO BE OPEN ONE DAY THEY WILL GET SHUT DOWN I REALISED A DAY BEFORE I WAS GOING TO FLY BACK THAT THEY HAD TOOK NY PASSPORT HOW DARE THEY MY HEALTH DETERIORATED SO BAD MY SISTER AND DAD HAD TO FLY TO TURKEY TO BRING ME BACK I WAS AT DEATHS DOOR DURING MY CONSULTATION THEY DID NOT ASK ME FOR NEXT OF KIN INCASE SOMETHING HAPPENED TO ME OR I DIED SHOCKING! I SHOULD HAVE WALKED AT THAT MOMENT THEY WOULD NOT LET ME LEAVE THE ROOM ONCE I GOT TO THE HOSPITAL THEY HELP ME CAPTIVE AND I WAS HOSPITALISED FOR 4 WEEKS WHEN I RETURNEE TO THE UK MY BBL STARTED LEAKING HE TOLD ME OTS MY FAULT HOW IS IT MY FAULT THEY BOTCHED ME UP I GOT SEPSIS I WAS INFECTED CHEST INFECTION BLOOD CLOTS U NAME IT I WAS TRANSFERRED TO CAMBRIDGE HOSPITAL I WAS CLOSE TO DEATH I WAS ON MEDICATION 24/7 AND DRIPS I DIDN'T HAVE CONSCIOUS TO USE MY PHONE FOR 4 WEEKS THE GUY TEXTING ME MOHAMMED WHO BOOKED MY SURGERY WOULD NOT GIVE ME A REFUND HE WAS ALSO VERY UN CO OPERATIVE WHEN I KER HIM THE SURGEON TOLD ME HE WOULD NOT CHANGE MY BELLY BUTTON MY BELLY BUTTON IS ON MY LEFT SIDE AND COMPLETELY RUINED IT HAS TOTALLY CHANGED SHAPE MY BREASTS ARE UNEVEN I HAD BOOB LIFT MY LEFT NIPPLES IS BIGGER WND HIGHER THAN MY RIGHT MY BBL LEAKED IT HAS DISAPPEARED I WASTED MY MONEY I WOILD NEVER RECOMMEND ANYOME TO GO HERE THEY WILL BOTCH U UP


Jan 09 2023

kelly M

Absolutely shocking non existing aftercare.
Paid for implants didn't get them and now ignoring my requests for refund.
Hotel is crap. No drain after surgery so stomach burst open when I got home to Uk and 3 weeks later still seeing my doctors and nurses daily

Dec 07 2022

Denis N

Excellent communication from this organisation

Oct 08 2021
---
PlacidWay.com provides information and travel related services. We do not provide health care services. We provide information solely for informational purposes and do not endorse any particular health care provider or facility or any particular health care service or treatment. We are not affiliated with any health care provider or service and we are not responsible for any health care service. Please consult with your own domestic licensed health care provider before seeking the services of any health care provider you learn about via our site.
---