Dr. Pichet Rodchareon, Plastic Surgeon - Bangkok, Thailand
422-426/1 indramara 20 Alley, Sutthisan Rd., Dindang Districk Bangkok 10400 Thailand
Bangkok, Thailand
Speciality:
Plastic Surgeon,
Degree:
The Medical Council of Thailand
Focus Area:
Plastic Surgeon in Bangkok Thailand | Rhinoplasty | Breast Lift | Liposuction | Bangkok Plastic Surgery
---
About - Dr. Pichet Rodchareon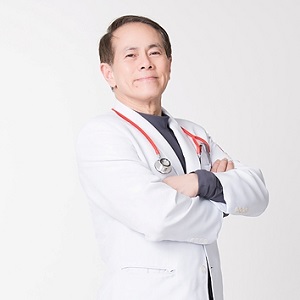 Dr. Pichet Rodchareon is the best Plastic Surgeon in Bangkok, Thailand. Book now Rhinoplasty, Liposuction, Breast Lift at PlacidWay. Dr. Pichet Rodchareon has been voted as the Best Cosmetic Surgeon in Thailand by leading medical journals and currently active at Bangkok Plastic Surgery Clinic.
He has over 20 years of experience in performing various plastic surgery procedures. His patients have consistently given him positive feedback, rating him as one of the top surgeons in the country. If you are considering plastic surgery in Bangkok Thailand, make sure to schedule a consultation with Dr. Pichet Rodchareon.
Dr. Pichet Rodchareon is a Best Thailand Plastic Surgeon who offers various procedures including Rhinoplasty, Breast Lift, and Liposuction. He is highly skilled and has helped many patients achieve their desired results. If you're considering plastic surgery, Thailand is a great place to have it done. Here are four reasons why:
The cost of procedures is much lower in Thailand than in developed countries.

The quality of care is high, with experienced surgeons and professional staff.

The results are natural-looking, thanks to the surgeon's expertise and use of state-of-the-art technology.

You can enjoy a relaxing vacation while recovering from your surgery in Thailand's beautiful resorts.
Dr. Pichet Rodchareon is a certified plastic surgeon who strives to make each of his patients satisfied with their results. He received his training from top University in Bangkok and has been practicing for several years. Dr. Rodchareon understands that undergoing Plastic Surgery can be a stressful experience, but he strives to make the process as seamless and comfortable as possible for each patient.

Education
Experience and Qualification of Dr. Pichet Rodchareon – Best Cosmetic Surgeon in Thailand
Education
B.Sc.MD. (Chula)

Diplomate in Plastic Surgery, BKK THAILAND
Experience
Plastic Surgery training (Chula)

Short Course in Hand Surgery (Ramathibodee)

Oriental Bangkok Plastic Surgery (Singapore) AO/ASIF Maxillofacial course (A-O international BKK)

Aesthetic Crafaniocial Surgery (Asian-Pacific region, BKK)

Miniplate Rigid Fixation (Wurburg, Germany)

Cutaneous Laser (Barcelona, Spain)

Cutaneous Laser (Boston, USA)

Urbium:Yag Laser Resurfacing, Q-switch Nd:Yag Lasers and Cutaneous Laser in Asian skin (Ramathibodee)

Flap of the upper extremity (Chula)
Languages Spoken

Prices
| Cost of Plastic Surgery in Bangkok, Thailand by BPS Clinic | Prices | Enquire |
| --- | --- | --- |
| Nose Surgery Rhinoplasty in Bangkok, Thailand | $3500 | Enquire |
| Eyelid Surgery in Bangkok, Thailand | $3400 | Enquire |
| Face Lift in Bangkok, Thailand | $5500 | Enquire |
| Liposuction in Bangkok, Thailand | $1900 | Enquire |
| Breast Implants in Bangkok, Thailand | $4000 | Enquire |
| Abdominoplasty in Bangkok, Thailand | $5000 | Enquire |
| Sex Change Operation in Bangkok, Thailand | $13000 | Enquire |
| Penile Augmentation in Bangkok, Thailand | $7500 | Enquire |
| Breast Lift in Bangkok, Thailand | $4500 | Enquire |
| Arm Lift in Bangkok, Thailand | $3500 | Enquire |
---
Bangkok Plastic Surgery Clinic reviews
Liz l

Wurde gut beraten und weitere Fragen hat mir Klinik geschrieben wenn ich noch fragen offen habe sie für gerne weiterhin mich beraten würden

Jan 29 2023

Sarah

did Breast Augmentation with Dr.Pichet in 2016, it was a pleasing experience with overall cost-effective surgery. I found the name of Dr. Pichet Rodchareon and contacted him directly on his website. He always responded my questions in a prompt and informative way. It assured me to let him take care of the biggest surgery of my life. During the trip to Bangkok, I was picked up and taken care by his staff without extra cost. Then it came to the surgery day where I had a Euro Cohesive gel 300cc implant placed under the muscle. The recovery went well and I felt very satisfying with the result. The wound was healing fast and by far it looks nice and natural. I'm still happy with the result and would recommend Dr. Pichet Rodchareon for anyone considering plastic surgery.

Website

Dec 30 2021

Jamie

I'm a transman who underwent double incision mastectomy and liposuction with Dr. Pichet Rodchareon. last year. From my experience, Dr Pichet was very patient and kind, he always responded to any question or concern you need to know pre and post-op. What impressed me a lot was that he initially thought I needed a minor procedure based on photos I sent him via e-mail, but after consultation in person he concluded that I would need a more advanced procedure to achieve the chest shape I wanted, and he did it for me without charging me any more than he first quoted me for the minor procedure. I'm very satisfied with the care I received from his staff as well. So I would recommend him for FTM surgery in Bangkok

Website

Dec 30 2022

Ogauerra

I have recently undergone a Plastic surgery with Dr. Pichet Rodchareon at Bangkok Plastic Surgery. The results are amazing! I'm still satisfied with his skill and overall service. I got myself a Mentor 600cc UHP breast implant. I believe it cost me $1,000USD to order the implants. Flew to Thailand and everything worked out fine. I did a review of him on realself website, which you can find my name 'Oguerra' on it. Check on the photos of my result as well. I would recommend him to anyone who considers having breast implant done in Bangkok.

Website

Dec 30 2022

Loretta

I can't Thank you enough. My experience was amazing. Staff were professional and friendly. Dr.Pichet Rodchareon is second to none the best in Bangkok. Thang You so much. I am very Thankful and Grateful.

Website

Dec 30 2022

Zakiah

I came to know about BPS from my friend. I was very impressed with her look after surgery what she did on her eye face. When I decided to do my lower eye surgery. I asked and looked around but when my friend talked about BPS. I decided to give a "GO". From the first time I came here I am very impressed and very satisfied with the consultation , cheek up and finally the actual surgery DR.Pichet Rodchareon and his Team is so amazing especially in making me feel very comfortable. Dear Dr.Pichet and Team Thank you so much for making me feel so confident with your professionalism. I am very happy and will came back again by introducing my friends too. Keep up the excellent work. First class driver service with 5 stars. Thank you so much.

Website

Dec 30 2021
---
PlacidWay.com provides information and travel related services. We do not provide health care services. We provide information solely for informational purposes and do not endorse any particular health care provider or facility or any particular health care service or treatment. We are not affiliated with any health care provider or service and we are not responsible for any health care service. Please consult with your own domestic licensed health care provider before seeking the services of any health care provider you learn about via our site.
---