Dr. Dmitri Naumov – Dentist in Sabadell Spain, Oral surgeon - Sabadell, Spain
Plaça Lluís Casassas, 1, 3º-4ª Sabadell Barcelona
Sabadell, Spain
Speciality:
Oral surgeon,
Languages:
English,Spanish
Focus Area:
Dentist in Spain | Dr. Dmitri Naumov | Dentaesthetic Corporation
---
About - Dr. Dmitri Naumov – Dentist in Sabadell Spain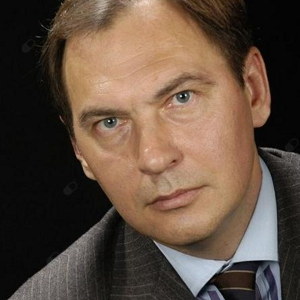 Dr. Dmitri Naumov | Experienced Dentist in Spain by Dentaesthetic Corporation
Biography of Dr. Dmitri Naumov
Dr. Dmitri Naumov is highly qualified dentist in Sabadell Spain at Dentaesthetic Corporation. Schedule your consultation with best Doctor in Spain today at PlacidWay. Dr. Dmitri Naumov is always careful with all of his patients and makes sure that they are satisfied with the solutions he provides for their dental and oral issues. He wants nothing more than for his patients to be happy and healthy, and will do whatever it takes to make sure that they are.
If you're looking for a compassionate and skilled dentist, look no further than Dr. Naumov. You won't be disappointed! Dr. Dmitri Naumov has more than 27 years of experience in aesthetic and lingual orthodontics (for adults and children), as well as microimplants. He is a highly respected specialist in his field and has helped many patients achieve beautiful, healthy smiles.
Dentaesthetic Corporation is the best and modern dental care facility that offers a wide range of services to help you achieve your desired smile. From transparent orthodontics to LED teeth whitening, Dr. Dmitri Naumov and his team of accredited dentists can provide you with the quality care you deserve. Plus, they offer an unbeatable price for snap on smile service.

Education
Experience and Education of Dr. Dmitri Naumov | Top Doctor for Dental Treatment in Sabadell Spain by Dentaesthetic Corporation
Education:
Moscow University – Estomatologist – (1978 – 1984) Activities and Community: Orthodontics and Micro-Implantes.

Student - Dr. Ayala and Dr. Sapunar – (1994 – 1996)
Experience:
Director (Nov 1995 – Present) Pl. Lluis Casassas, Sabadell, Barcelona - Spain Aesthetic and Lingual Orthodontics (adults and children), Micro-Implants, Implants and Dental Prostheses, Aesthetic and lingual orthodontics.
Distributor - American Orthodontics - (2002 - 2015)
Orthodontic World Institute (3 years 9 months)
Languages Spoken:

Prices
| Costs of Dentistry procedures in Spain | Prices | Enquire |
| --- | --- | --- |
| Dentures in Alicante, Spain | $228 - $1322 | Enquire |
| Teeth Whitening in Almeria, Spain | $426 | Enquire |
| Root Canal in Aviles, Spain | $210 - $2798 | Enquire |
| Dental Bridges in Barcelona, Spain | $244 - $3822 | Enquire |
| Dental Bridges in Benalmadena, Spain | $382 - $8119 | Enquire |
| Root Canal in Benidorm, Spain | $196 - $280 | Enquire |
| Teeth Whitening in Castellon de la Plana, Spain | $319 | Enquire |
| Dental Bridges in Fuengirola, Spain | $202 - $2580 | Enquire |
| Tooth Extraction in Ibiza, Spain | $612 | Enquire |
| Dental Bridges in Madrid, Spain | $243 - $3303 | Enquire |
---
Dentaesthetic Corporation reviews
Patricia

I have made a new treatment with them and the result has been fantastic again, and the treatment of affection and respect makes you feel at home. Thank you!

Google

Oct 11 2019

AGUSTIN

My reference dental clinic; Very professional doctor, and assistant, Cris, excellent.

Google

Sep 07 2019

Sergio

Super happy, good treatment and very good professionals, as soon as I finish my orthodontic treatment I will undoubtedly make him my wife. Highly recommended


Google

Aug 08 2020

Nuria

I have just been for a whitening and the wonderful girl, the super professional doctor and the scandal prices!! I have to return


Google

Jul 08 2022

Alba

I went because my wisdom tooth was coming out and I was having a really bad time, urgently. They solved all my doubts and prescribed a toothpaste that worked very well for me. They proposed several solutions and gave me a quote, which the truth is, having been to several dentists, I thought it was a great price. He will be my trusted dentist from now on!!! Lovely staff.

Google

Oct 06 2022

lia

Excellent treatment and very professional. I have gone to have orthodontics done at a great price with groupon and I was decided since I have two friends who previously had their orthodontics done and they have had a movie mouth. I am delighted with the whole team! Punctual, clean, friendly ..

Google

Feb 05 2019
---
PlacidWay.com provides information and travel related services. We do not provide health care services. We provide information solely for informational purposes and do not endorse any particular health care provider or facility or any particular health care service or treatment. We are not affiliated with any health care provider or service and we are not responsible for any health care service. Please consult with your own domestic licensed health care provider before seeking the services of any health care provider you learn about via our site.
---