Zaki Anwar, Regenerative Medicine, Pain Management Specialist - Frankfort, United States
10181 W Lincoln Hwy
Frankfort, United States
Speciality:
Regenerative Medicine, Pain Management Specialist,
Focus Area:
Zaki Anwar | Frankfort | United States | Regenerative Medicine Doctor | Pain Management Physician
---
About - Zaki Anwar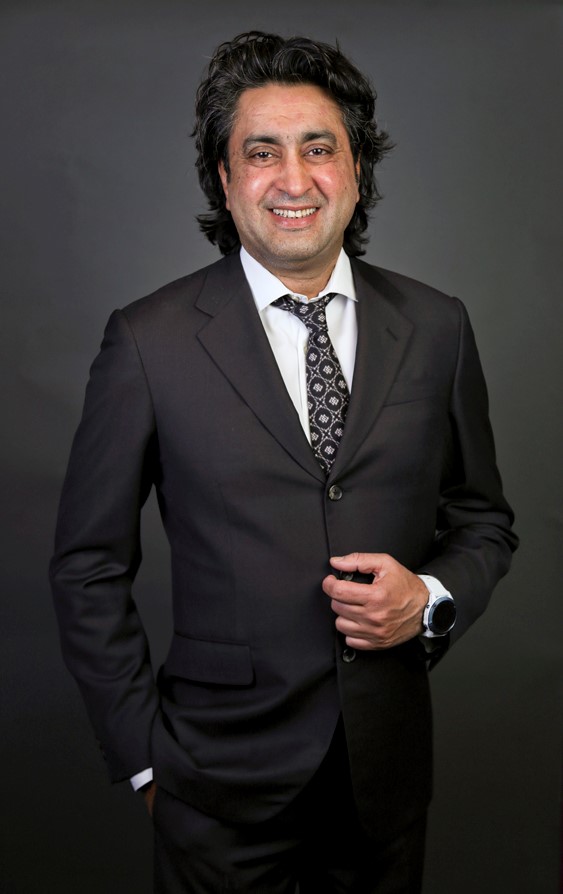 Dr. Zaki Anwar is the founder and Medical Director of Chicago Regenerative Therapy and a world-renowned Pain Management Physician. He has integrated regenerative injection therapies into his daily pain medicine practice and has dedicated himself to the research and development of regenerative therapies.
A versatile executive with a track record of successfully delivering pain management solutions in today's healthcare environment. A highly experienced professional with a strong background in business strategy, management consulting, and professional healthcare services, as well as the development of healthcare technologies and medical informatics for today's pain management physicians.
A motivating, passionate, and visionary leader inspires people at all levels to take direct action and achieve bold goals. A multilingual individual with notable accomplishments. Dr. Anwar's hobbies include golf, flying, squash, bicycling, and skiing.
Dr. Anwar understands pain firsthand, having completed over 20 triathlons, including many IronMan competitions. Overcoming injuries has inspired him to connect with his patients, which is why he treats each one as if they are the most important person in the room.
Get in touch with Dr. Anwar for further consultation about regenerative therapy in Frankfort, USA.

Education
Specialist: Anesthesiologist & Interventional Pain Management Specialist
CAREER HIGHLIGHTS
Founder and Medical Director of an outpatient multidisciplinary pain management and

Regenerative Medicine

center in the Chicago, IL suburb Frankfort

Chief Medical Information Officer helping the development of practical, simple, efficient patient information management systems for today's practicing Pain Management Physicians (Pragmedic Solutions)

Consulting services to implement a new integrated multidisciplinary pain center at Flossmoor with Ingalls Memorial Hospital.
PROFESSIONAL EXPERIENCE
PAIN MANAGEMENT INSTITUTE LLC, FRANKFORT, IL - Chief Executive Officer & Medical Director, 2000 to Present
PAIN MANAGEMENT AND ANESTHESIA SERVICES
Enjoyed locums in Illinois & California for various health care centers. (Oct 2000 - Oct 2002)

Staff Anesthesiologist, Columbia Bellaire Surgery Center, Clearwater, Florida (Jan 97– Jan 99)

Staff, Pain management Physician at Col Largo Med Center, Largo, Florida. (March 97 –Jan 99)
POSTGRADUATE TRAINING AND EDUCATIONAL BACKGROUND
Fellowship in Pain Management, University of Vanderbilt, Nashville, Tennessee (March 99-March 2000)

Diplomate and Board Certification in Pain Management from AAPM. (July 93 – July 96)

Residency in Anesthesiology. Cook County Hospital. Chicago, Illinois (July 93 – July 96)

Transitional year residency, Cook County Hospital. Chicago, Illinois (July, 90 - Dec. 90)

Medical officer in Internal Medicine Civil Hospital. Karachi, Pakistan,

Medical officer in Plastic Surgery & Burns. Civil Hospital Karachi, Pakistan (Jan. 90 – June 90)

Dow Medical college MBBS (1983-1989)

DJ Science college (undergraduate) (1980-1982)

St Patrick's High School, Karachi, Pakistan (1978-1980)

Jennings Private School (1972-1978)
Languages:

Membership
PROFESSIONAL SOCIETIES
International Spinal Injection Society (ISIS)

American Society of Interventional Pain Management Physician (ASIPP)

American Academy of Pain Management (AAPM)

Healthcare Information and Management System Society (HIMSS)

Association of Medical Directors of Information System (AMDIS)

North American Spine Society (NASS)

World Institute of Pain (WIP)

Interventional Orthopedic Foundation

American Academy of Stem Cell Physicians (AASCP)

Cell Surgical Network (CSN)

American Academy of Workers Compensation Physicians (AAWCP)

Prices
| Costs of Stem Cell Therapy procedures in United States | Prices | Enquire |
| --- | --- | --- |
| Umbilical Cord Stem Cell Therapy in Fort Lauderdale, United States | $3900 - $12500 | Enquire |
| Adult Stem Cell Therapy in Plantation, United States | $699 - $15000 | Enquire |
| Placenta Stem Cell Therapy in St Petersburg, United States | $4900 - $9900 | Enquire |
---
Chicago Stem Cell Therapy & Pain Management Institute reviews
Daniel P

Dr Anwar has been quite attentive, and, given the complex nature of my condition/multiple areas of damage or deterioration, has provided me with options otherwise unknown to me. Thank you.

Chicago Stem Cell Therapy

Jul 14 2022

Anwar U

Dr. Anwar is not only a good listener but very knowledgeable about stem cells and what he is doing and explaining it to his patients.

Chicago Stem Cell Therapy

Oct 04 2022

Jeremy F

The prp works very well and lasts about 4 months for me. I love my experience.

Chicago Stem Cell Therapy

Nov 02 2022
---
Stem-Cell-Therapy Related Packages
Stem-Cell-Therapy Related Experiences
PlacidWay.com provides information and travel related services. We do not provide health care services. We provide information solely for informational purposes and do not endorse any particular health care provider or facility or any particular health care service or treatment. We are not affiliated with any health care provider or service and we are not responsible for any health care service. Please consult with your own domestic licensed health care provider before seeking the services of any health care provider you learn about via our site.
---