Kidney Transplant in Turkey - Improve Your Kidney Function
Why Should I go to Turkey for Kidney Transplant?
When kidneys lose their function due to chronic kidney disease, then kidney transplantation is the best option. Today, we will guide you to choose a Kidney Transplant in Turkey and improve your kidney function and overall health.
Turkish doctors perform over 15,000 kidney transplants per year with a high success rate. In addition, this procedure is over 80% more affordable in Turkey than in the US. 
Let's find out more about Renal transplantation in Turkey.
---
Affordable Packages for Renal Transplantation in Turkey
When the high costs of kidney transplant are the driving factor for going abroad, then paying $20,000 for the all-inclusive package in Turkey is an affordable solution.
The package price depends on its inclusions and clinic, but it will help you prepare for a stress-free trip and think only about your health. Take a look at our package offer below for more detail.
"Experience the most successful kidney transplant package in Istanbul, Turkey. Advanced healthcare f
Experience a life-changing opportunity with Group Florence's $20,000 Kidney Transplant Package i
---
Cost of Kidney Transplantation in Turkey
Kidney Transplantation in Turkey cost around $23,000, while in the USA $250,000 or more. The cost depends on your general health, clinic, doctor experience, and the complexity of the procedure. However, it is over 80% less expensive to do a renal transplant in Turkey than in America.
The low price of this procedure does not compromise the quality of care since Turkish clinics work by international standards. Let's see the cost comparison table below.
Kidney Transplant Cost Comparison in Turkey

| Country | Procedure | Price |
| --- | --- | --- |
| United States | Kidney Transplant, Organ Transplant | $250000 |
| Turkey | Kidney Transplant, Organ Transplant | $22909 |
---
Advanced Centers for Kidney Transplantation in Turkey
Turkey has world-class centers that are accredited to provide kidney transplantation to local and international patients. Over 15,000 kidney transplants are performed at these clinics with a high success rate by using the latest technology in surgery.
Turkish clinics maintain stringent sterilization and offer luxury rooms to their patients. You will feel comfortable during your stay in the clinics we recommend.
Top Center
Group Florence Nightingale Hospitals are to be a pioneering institution that is innovative and constantly improving, offering reliable, up-to-date, and patient-centered healthcare in all services provided, continuously training and educating its staff, and putting patients' and employees' welfare at the forefront, as well as respect the environment and patient rights.
Top Center
Reyap Health Group provides healthcare services to domestic and international patients in Istanbul, Turkey. Their healthcare services include Dental Health, Eye Diseases, Psychology, Urology, radiology, Plastic Surgery, Physiotherapy, rehabilitation, Pediatrics, Orthopedics, Nutrition, Neurosurgery, General Surgery, Gynecology, etc.
---
Videos about Kidney Transplant in Turkey
Learn more about kidney transplant procedure in Turkey by watching our top videos below. Check out the patient's testimonial as well.
---
Patient Stories After Medical Care in Turkey
---
Our Answer to Organ Transplant Donors in Turkey Question
If you have a question about the requirements needed for organ transplant donors in Turkey, then read our answer below. Or contact us or the clinic directly for more information.
What Are Organ Transplant Donor Requirements in Turkey?
Show More
Organ transplant is one of the most interesting parts of medicine. It's actually replacing an organ when it can no longer perform its functions properly (due to disease or trauma) or even become dangerous for the body, with a healthy organ. A transplant involves two key persons: the receiver and the donor. According to the Turkish Health Ministry, international patients can have organ transplants as long as they come in Turkey together with their donor. The donor has to be at least 18 years old, mentally balanced, related to the recipient (up to forth degree: mother, father, child, grandfather, grandmother, grandchild, sibling, maternal or paternal aunt, uncle, cousin, children of third degree relatives), or his or her spouse. When arriving to the clinic, if the donor is the recipient's relative, all the donor's necessary documents (notarized) should be provided. If the recipient has no relative, he/she can bring a friend as a donor; in this case, both the recipient and the donor should provide their passports.  Also, the donor shouldn't have medical conditions and shouldn't be overweight. The patient and the donor have to be compatible (blood groups).                                                            Organ Transplant Clinics in Turkey: Offer customized packages and treatment plans to all of their patients Consider each patient's specific needs Offer flawless medical services Are fully equipped Use the latest technology and supplies Have a friendly, attentive staff Provide a comfortable, professional environment Have highly trained, experienced, certified and appreciated doctors                                         Organ Transplant Clinics in Turkey You Can Visit: Acibadem Healthcare Group, Istanbul, Turkey Kent International Hospital, Izmir, Turkey Florence Nightingale Hospital, Istanbul, Turkey
---
Experienced Kidney Doctors in Turkey
Kidney transplantation is a complex procedure requiring highly skilled doctors to perform it. Fortunately, Turkish doctors are specialists in kidney transplants and they are among the top kidney doctors in the world.
They have international diplomas and certificates and many successful organ transplantations in their past. Therefore, you don't have to worry about the procedure because you will be in good hands.
Contact us to meet your surgeon for kidney transplantation in Turkey.
---
Experience Culture And History of Turkey
Turkey is conveniently located on both Europe and Asia continents which makes it highly accessible for travelers around the globe. The country is also home to numerous architectural and natural wonders where you can go before your kidney transplant to relax.
Here are the top places to see in Turkey:
Aya Sofia Mosque in Istanbul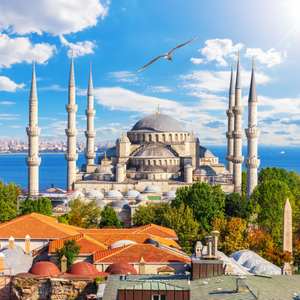 Topkapi Palace in Istanbul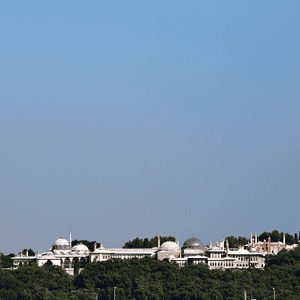 Pamukkale - "cotton castle" in Southwestern Turkey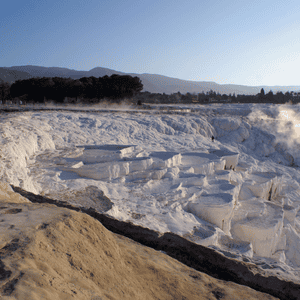 ---
Improve Your Health with Kidney Transplant in Turkey
Choose a Kidney Transplant in Turkey to improve your kidney health and save over 80% of your money compared to the USA cost.
Contact our PlacidWay team to prepare for the trip to Turkey for kidney transplantation.
---