Facelift in Costa Rica
Why Should I Consider Facelift in Costa Rica?
Visible signs of aging are a part of life. However, if you are seeking refreshed, youthful look, Facelift in Costa Rica can be your choice.
Turn back the time and improve your confidence with effective rhytidectomy in Costa Rica paradise. Excellent plastic surgery clinics offer this cosmetic procedure for half of the price back home. 
Brief information of what you'll find in our guide:
Clinic: Plastic Surgery Clinic Araya
Procedure:  Facelift
Full Facelift Package Price: $7,500
Cost in Costa Rica: $3,500
Cost in Other Countries: From $8,000
Top Tourist Attractions: Monteverde cloud forest, San Jose, Manuel Antonio National Park, etc.
---
All-Inclusive Package for Facelift in Costa Rica
Clinics in Costa Rica provide all-inclusive packages for cosmetic procedures to their foreign patients. Within the package inclusions, you'll find what services they offer for your comfort. Today, we present you a full facelift package at the price of $7,500 that includes eyes, face, neck and fat grafting as needed.
Therefore, you'll get comprehensive treatment at an affordable price in Costa Rica. Here are the package details: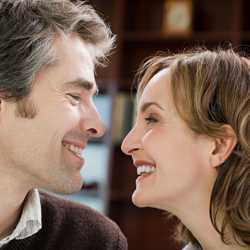 Face Lift, Cosmetic/Plastic Surgery
Are you searching for full face lift package abroad? Get the best and most affordable package in San
---
Cost of Facelift in Costa Rica
The average cost of facelift in Costa Rica is $3,500. The same procedure is over $8,000 in North America. For this reason, international patients travel to Costa Rica and get the same quality of medical care as they would in their country, but here at a more reasonable price.
Pleasant vacation and relaxing on a white-sand beach in the tropical climate of Costa Rica before the surgery is a truly unique experience that you deserve!
Face Lift Cost Comparison in Costa Rica

| Country | Procedure | Price |
| --- | --- | --- |
| Canada | Face Lift, Cosmetic/Plastic Surgery | $11000 |
| United States | Face Lift, Cosmetic/Plastic Surgery | $8000 |
| Costa Rica | Face Lift, Cosmetic/Plastic Surgery | $3500 |
---
Top Rated Cosmetic Surgery Clinic in Costa Rica
Top-rated plastic surgery clinics in Costa Rica all adhere to stringent quality standards. They offer affordable prices for various cosmetic procedures such as facelift surgery and aim for perfection in every way.
You will find our recommended clinic below and from its profile, you'll see why this clinic receives thousands of foreign patients per year.
Top Center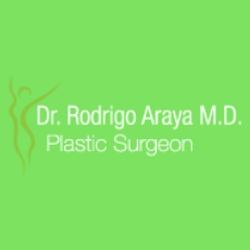 Plastic Surgery in Costa Rica by Araya is the right choice for patients who want the best Plastic surgery Clinic with modern, sophisticated, and reliable technology.
---
Watch our Video for Facelift Package in Costa Rica
---
Top Questions about Rhytidectomy in Costa Rica
Do you have more questions about the cost of rhytidectomy in Costa Rica? Here we provide you a researched answers below.
What is the price for facelift procedure in Costa Rica?
Show More
A face lift (technically known as rhytidectomy) can't stop this aging process. What it can do is "set back the clock," improving the most visible signs of aging by removing excess fat, tightening underlying muscles, and redraping the skin of your face and neck. A face lift can be done alone, or in conjunction with other cosmetic procedures such as a forehead lift, eyelid surgery, or nose reshaping. Ideal candidates for facelift surgery share certain important traits. The following is a list of factors that can affect whether or not an individual is a good candidate for facelift surgery: Skin elasticity Strong bone structure Realistic expectations Good overall health Loose skin on the face or neck A face lift can make you look younger and fresher, and it may enhance your self-confidence in the process. But it can't give you a totally different look, nor can it restore the health and vitality of your youth. Advantages of facelift procedure Faster recovery times Less pain or soreness after the procedure Reduced bruising or swelling Reduced tightened appearance common with facelifts Erased wrinkles around your eyes, mouth, forehead, and chin Improved facial symmetry Price for Rhytidectomy in Costa Rica Face lifting and neck with minimal incisions: $4,000 USD
How much is Face Lift in San Jose, Costa Rica?
Show More
If you have decided to have Face Lift in San Jose, Costa Rica you should know that the average price is $7000. The final cost will depend on the type of procedure you need, the method and materials used, the clinic and doctor you choose and many other factors. Having Face Lift in San Jose, Costa Rica will help you achieve your goals fast and efficiently. Some of the best plastic surgeons will perform the procedure and you will be supervised by a highly qualified medical personnel. With top notch equipment, specialized Face Lift surgeons, quick recovery time and pain-free methods owing all these to modernized techniques, affordable prices and a variety of clinics to choose from, why won't you benefit today from the ultimate technologies available in Costa Rica? The progress made by Costa Rica clinics and medics in the area of cosmetic treatments has made medical tourists turn their attention towards this region. The impressive advances in health care and medicine, as well as affordable prices for the best medical services have increased the medical tourists' confidence in Costa Rica's world-class health care. When it comes to cosmetic surgery there is no room for errors. You have to make sure that you have chosen the best surgeon and the best clinic, that San Jose,Costa Rica has to offer. Here are some questions that you should ask plastic surgeons before making your final choice: What are the advantages and disadvantages of Face Lift at your clinic? What about the risks and complications? What if I am not happy with the Face Lift results? How long should I be staying for recovery in San Jose,Costa Rica? Are you certified to perform Face Lift? Are you a member of any Cosmetic/Plastic Surgery association or society? How many years of experience do you have performing Cosmetic/Plastic Surgery? What if something goes wrong during Face Lift procedure? How often have you performed Face Lift? Can you give some international patient references? What should I expect after the Face Lift surgery? Costa Rica has quickly become one of the top choices in plastic surgery destinations. It attracts more and more medical tourists with top medical procedures, experienced surgeons and a welcoming environment which makes you feel like home. Below you can find some of the best plastic surgeons in San Jose, Costa Rica that offer most affordable price for Face Lift.Face Lift at Esthetique Clinic and Spa (San Jose): from $4000 Face Lift at Clinica Rivera | Cosmetic Surgery (San Jose): from $10000 Find out more about the best plastic surgeons in San Jose, Costa Rica! Contact us and choose the best Face Lift surgeon!
---
Best Plastic Surgeons for Facelift in Costa Rica
A plastic surgeon in Costa Rica will perform the procedure based on your desires. However, you need to have realistic expectations and know that a facelift will not prevent you from aging, it only subtly improves the contours and shape of your face.
Costa Rica has internationally trained surgeons who speak English fluently and are able to provide you with the answers to your concerns. With the help of PlacidWay, you will meet with your surgeon via video call to discuss your individual goals for a facelift.
---
Experience Adventure in Costa Rica Paradise!
Looking for an adventurous vacation? Or do you prefer tranquility on white-sand beaches surrounded by the sounds of nature? Costa Rica offers this and more to everyone's taste.
You can see which places we recommend in Costa Rica worth exploring:
Monteverde cloud forest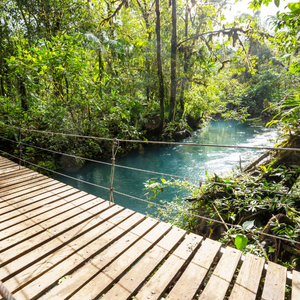 Beautiful beach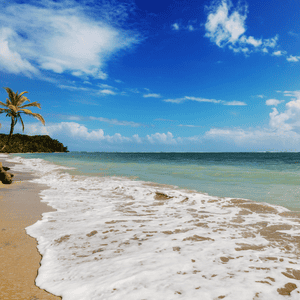 Green tropical jungle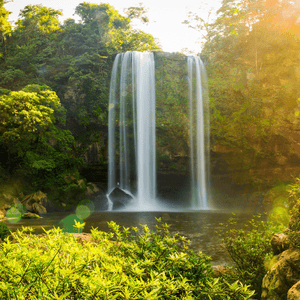 ---
Look Younger After Facelift Surgery in Costa Rica!
Regain a youthful look with a cost-effective Facelift in Costa Rica! Return home happy with the results and new experiences from the trip to this stunning paradise!
PlacidWay is here for all your questions. Contact us today and book your appointment with a reputable plastic surgeon in Costa Rica!
---