Gynecomastia Surgery in Mexico City, Mexico
Enhance Your Look with Male Breast Reduction Surgery in Mexico City
Do you have large male breasts that interfere with your daily activities and cause discomfort? Worry not because there is a solution for abnormal men's boobs enlargement. Gynecomastia surgery in Mexico City is a pocket-friendly cosmetic procedure for American and Canadian men seeking more masculine chests.
Overdeveloped or enlarged breasts in men can occur at any age due to various conditions. Luckily, with advanced technology in plastic surgery, many cosmetic surgeons perform successful male breast size correction to help patients feel confident in their looks.
Lately, Mexico City plastic surgeons have received a growing number of male patients who need gynecomastia surgery. In Mexico City's top-rated clinics you'll have superior medical care under the supervision of a professional medical team.
In our guide, you'll learn why Mexico City is so popular for beauty tourism, how much you can save on gynecomastia, and what are the best cosmetic surgery clinics in Mexico's capital.
Continue reading to find out.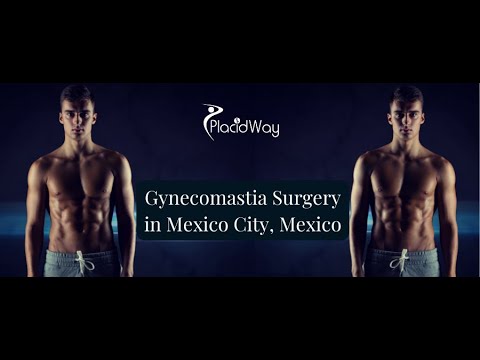 ---
All-Inclusive Gynecomastia Surgery Packages in Mexico City
We offer some affordable packages for Gynecomastia Surgery in Mexico City that may interest you. Their prices range between $2,320 and $5,400 depending on the inclusions and the clinic's reputation.
For example, you can choose a package with two different prices from a certified surgeon. For Gynecomastia without excess skin you'll pay around $3,800, whereas for Gynecomastia with excess skin, the price is $4,600.
Typical services included in the package price are
Surgical procedure

Surgery time in the operating room

Outpatient recovery in the clinic

Surgeon fees

Medical fees

Postoperative medications

Postoperative follow-up
See more details in the following links:
---
Cost of Gynecomastia Surgery in Mexico City
The price is the primary reason American and Canadian patients go to Mexico City for male breast reduction. they find it too expensive to pay for the same procedure at home. Gynecomastia Surgery cost in Mexico City $3,500 on average, while in the USA $6,000 and $5,500 in Canada.
Before the surgery, you can have a great holiday in Mexico and still save about 50% on the cost at home. But the low-cost plastic surgery in Mexico City does not mean inferior quality. It is mostly due to the lower cost of living in Mexico.
Now, let's see the gynecomastia prices in the table below:
Gynecomastia Centers Cost Comparison in Mexico City, Mexico
| Provider | Procedure | Price |
| --- | --- | --- |
| Eternity | Gynecomastia, Cosmetic/Plastic Surgery | $3500 |
Gynecomastia Cost Comparison in Mexico

| Country | Procedure | Price |
| --- | --- | --- |
| United States | Gynecomastia, Cosmetic/Plastic Surgery | $6000 |
| Canada | Gynecomastia, Cosmetic/Plastic Surgery | $5500 |
---
Top 6 Gynecomastia Surgery Clinics in Mexico City
We have leading cosmetic surgery clinics in our network of providers in Mexico City. Our team will help you research the best clinic for gynecomastia in the capital of Mexico.
We ensure the clinic's accreditation, high standards of medical care, strict hygiene protocol, and professionalism in every sense. The best 6 clinics in Mexico City are listed below where you can find more information by checking past patients' reviews, before/after images, doctors' credentials, and facility images.
---
Cosmetic Surgery in Mexico City Reviews from Verified Patients
---
Best Plastic Surgeons in Mexico City for Male Breast Reduction
Gynaecomastia can affect men of all ages and is an embarrassing problem that may lead to a lack of confidence. It may be caused by obesity, drug use, diseases, birth abnormality, or hormonal imbalances.
A highly skilled plastic surgeon can help you achieve the desired body look and improved self-image with minimal risks. Experienced and highly qualified Mexico City plastic surgeons will help you get rid of your large male breasts forever.
Our PlacidWay team provides necessary information about reputable plastic surgeons in Mexico City. You can reach out to us anytime to meet them.
---
Why Go to Mexico City for Gynecomastia Surgery?
Thousands of international patients from America and Canada visit Mexico City to benefit from quality gynecomastia surgery, modernly equipped clinics and cost savings. If you choose Mexico City for male breast reduction, you'll enjoy tourist sightseeing before the surgery.
As the Mexican capital, the city is the central hub for educational, government, cultural, and economic reasons. There are a plethora of interesting activities to obtain and attractions to see in Mexico City.
It is one of the world's largest cities and among the fastest-growing metropolitan areas. With the metro area population estimated at over 22 million, it is among the most populous world cities.
You can reach Mexico City from all major North American cities by air or road. The easiest way is to take a 3-5 hour flight to Mexico City International Airport (Aeropuerto Internacional Benito Juárez).
Here are the best places to visit in Mexico City before gynecomastia surgery:
Floating Gardens of Xochimilco

Zócalo - the Plaza de la Constitución (Constitution Square)

The massive Mexico City Metropolitan Cathedral (Catedral Metropolitana de la Asunción de María)

The Basilica of Our Lady of Guadalupe

El Museo Frida Kahlo

El Palacio de Bellas Artes (The Palace of Fine Arts)

Teotihuacan pyramid - The ancient Mayan ruins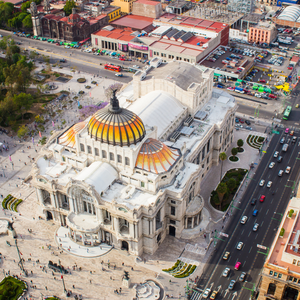 The Palace of Fine Arts - Mexico City
---
Get Cost-Effective Gynecomastia Surgery in Mexico City Today!
Ready to book? You can arrange your trip for Gynecomastia surgery in Mexico City by contacting our PlacidWayCustomer Care Team.
You can also receive a FREE quote for male breast reduction in Mexico City top clinics by filling out the form on your right.
---