Mommy Makeover in Cancun, Mexico
Restore Your Pre-Baby Body with Mommy Makeover in Cancun
Considering plastic surgery to restore your pre-pregnancy body figure? Mommy Makeover in Cancun, Mexico can be the solution! Your body changes during pregnancy, leaving you with stretch marks, excess weight, and loose skin. 
Mommy makeover is trendy among mothers who wish to have their tightened and youthful appearance again. In a single surgery session, you'll have multiple procedures performed to help you achieve the desired outcome. The most common cosmetic procedures involve Tummy tuck, Liposuction, Breast surgery, and Butt lift.
The combination of procedures is tailor-made to target body areas you want to transform. Highly skilled plastic surgeons in Cancun will shape your boobs, bum, and tummy for up to 70% less than in the USA and Canada. This is why thousands of women prefer traveling to stunning Cancun to save money, reshape their bodies, and enjoy a well-deserved vacation before the surgery.
Our guide contains essential information on
Which are the best clinics in Cancun for a mommy makeover,

Who are the top plastic surgeons,

How much can you save with plastic surgery in Cancun,

Why would you go to Cancun for a mommy makeover surgery?
Continue reading to find out!
---
Pocket-Friendly Mommy Makeover Packages in Cancun
Choose our affordable all-inclusive packages at the price of $7,000 and $7,300 that include the following services
All the medical team fees (doctor fees, anesthesiologist, and nursing staff)
All supplies, medication, and time of surgery for this procedure and your stay at the hospital.
All the follow-up appointments to supervise your evolution.
All hospital fees with night stay
Contact our team today for more information about these packages and get a medical tourism plan according to your needs.
Mommy Makeover, Cosmetic/Plastic Surgery
A mommy makeover typically includes several procedures, such as a tummy tuck, a breast lift with or
Mommy Makeover, Cosmetic/Plastic Surgery
Riviera Institute provides a cheap package for Mommy Makeover in Cancun, Mexico. Get top treatment f
---
How much is a Mommy Makeover in Cancun Mexico?
Mommy Makeover in Cancun cost $9,000 on average, the minimum price is $7,000, and the maximum price is $11,500. Compared to over $20,000 in the United States and Canada, Cancun is up to 70% more affordable choice.
Therefore, patients from North America go to Cancun for mommy makeover and other cosmetic procedures to enjoy the savings clubbed with a vacation.
Have a look at our price table below to compare the costs between Cancun, US, and Canada.
Mommy Makeover Centers Cost Comparison in Cancun, Mexico
| Provider | Procedure | Price |
| --- | --- | --- |
| Dr. David Estrada | Mommy Makeover, Cosmetic/Plastic Surgery | $11500 |
Mommy Makeover Cost Comparison in Mexico

| Country | Procedure | Price |
| --- | --- | --- |
| United States | Mommy Makeover, Cosmetic/Plastic Surgery | $20000 |
| Mexico | Mommy Makeover, Cosmetic/Plastic Surgery | $7000 |
| Canada | Mommy Makeover, Cosmetic/Plastic Surgery | $21500 |
---
Top Clinics for Mommy Makeover in Cancun
Cancun is a luxury summer resort where millions of tourists enjoy its pristine miles-long beaches and warm climate. In addition, this Mexican city recently became famous for plastic surgery, and its state-of-the-art cinics attract thousands of patients from North America and other countries. This is due to the low costs of cosmetic surgery, professional surgeons, patient-centered amenities, and the newest technology used for the surgery.
We ensure our recommended Cancun clinics are accredited, employ well-trained staff, adhere to international standards of hygiene and safety, and work with international patients for years.
You can search our list of top 4 plastic surgery clinics in Cancun below and make up your mind regarding which clinic might be best for your mommy makeover surgery.
---
Mommy Makeover in Cancun Video to See
Watch in the following video what the mommy makeover in Cancun top package includes and how much it costs.
---
Mommy Makeover in Cancun Mexico Reviews
---
Mommy Makeover in Cancun FAQs
Here we explain the average cost of a Mommy makeover in Cancun in more detail. Read our answers below.
How much does Mommy Makeover cost in Cancun, Mexico?
Show More
The price for Mommy Makeover in Cancun, Mexico starts at $7000. The final price will be established after the surgeon will examine you and will determine exactly what type of procedure you need, how long the procedure will take and what materials and medical equipment will be used. The price will also depend on the clinic and surgeon's experience that you will choose. Fortunately, most Cosmetic/Plastic Surgery clinics in Cancun, Mexico offer their international patients attractive packages at affordable prices. Some of them also include accommodation options and transportation from the airport, so the only thing you will have to worry about is how to get to Cancun, Mexico for Mommy Makeover. For Mommy Makeover each patient will to be treated with care and attention, with a treatment plan developed according to his/her needs and budget. In Cancun you can find cutting edge technology, excellent Cosmetic/Plastic Surgery and highly professional teams of experts performing Mommy Makeover. By choosing Mommy Makeover in Cancun, Mexico you will get the perfect body you have always desired. Forget about hiding your body behind flared clothes or extreme diets and stop daydreaming that one day you will get the looks you wished for! Cosmetic surgery in Cancun, Mexico can offer you a perfect look! With latest technology, specialized surgeons, perfect recovery environment and affordable prices you have a variety of clinics to choose from. Finding the right Mommy Makeover surgeon for you in Cancun, Mexico can be quite a challenge. Here are some questions that you can ask the Cosmetic/Plastic Surgery clinic to make sure that they are the right choice for you. How many years of experience do you have performing Cosmetic/Plastic Surgery? How often have you performed Mommy Makeover? What are the advantages and disadvantages of Mommy Makeover at your clinic? What about the risks and complications? How long should I be staying for recovery in Cancun, Mexico? Are you certified to perform Mommy Makeover? Are you a member of any Cosmetic/Plastic Surgery association or society in Mexico? How do you address issues when something goes wrong during Mommy Makeover procedure? What if I am not happy with the Mommy Makeover results? What should I expect after the Mommy Makeover surgery? Mexico is one of the best medical and touristic destinations in the world for Cosmetic/Plastic Surgery. Medical tourists from all over the world come here to take advantage of the affordable prices, top surgeons, modern clinics, as well as the beautiful touristic attractions.Mommy Makeover at Perfection Makeover and Laser Center (Cancun): from $7000 Mommy Makeover at Panama Plastic Surgery (Cancun): from $7000 Find out more about the best Mommy Makeover in Cancun, Mexico! Contact us and choose the best Cosmetic/Plastic Surgery surgeon!
What is the Average Price of Mommy Makeover in Cancun, Mexico?
Show More
What is the Average Price of Mommy Makeover in Cancun, Mexico? Mommy Makeover is a set of cosmetic procedures which usually consists of breast lift with implants, tummy tuck, Brazilian butt lift and liposuction on multiple areas to address excess fat and sagging skin. It is very important to have the option to discuss it with your cosmetic surgeon to guide you through the process and help you understand the approach that will be used and the results you will achieve. The average price for Mommy Makeover packages in Cancun, Mexico is around $7,000. However, the cost may vary from clinic to clinic and you may find the same clinic in Cancun, Mexico is offering Mommy Makeover treatment at different prices. Factors that Affect the Price of Mommy Makeover in Cancun, Mexico You can reach Cancun, Mexico to get the Mommy Makeover treatment conveniently. Before you plan to travel to this nation, you should be aware of the factors that can affect the package price. Have a look at the factors that can affect the overall cost of the treatment. Age Medical conditions, like diabetes and lupus Hormonal changes Response of the body to the pre-op tests Weight of the body Experience of the Surgeon Post-Operative Care What should be expected from the Mommy Makeover procedure in Cancun, Mexico? The Latin American country Mexico has become the home of a number of world-class healthcare institutions offering the Mommy Makeover procedure at affordable price. Here, you can receive the Mommy Makeover procedure through highly experienced doctors and supporting medical staff. How Much You Can Save by Receiving Mommy Makeover Treatment in Cancun, Mexico? The average price for Mommy Makeover in most of the leading countries may range between $10,000 and $25,000 approximately. However, you can receive the same treatment here in Cancun, Mexico at around $7,000. So, you can save more than $12,000 by choosing Cancun in Cancun, Mexico as your preferred medical tourism destination for the Mommy Makeover procedure. Approximately Cost of Mommy Makeover Variations in Cancun, Mexico Treatment Cost Tummy Tuck $4,600 Liposuction $2,800 Brazilian Butt Lift $3,200 Other Costs to Consider If you are preparing for the overall expense of the Mommy Makeover treatment in Cancun, Mexico, you have to consider some other associated expenses as well. These expenses are: Hotels and accommodation Food and drinks during stay Airfare and transport Travel insurance These are the details of the estimated costs and you should not grant it as the final cost of the Mommy Makeover treatment in Cancun, Mexico. However, you can always ask for the free quotes and check how much you can save by going to Cancun, Mexico for the Mommy Makeover. For more details on Mommy Makeover in Cancun, Mexico, click the button below:
---
Best Plastic Surgeons in Cancun for Mommy Makeover
The best plastic surgeons in Cancun opt for additional training abroad and often join international medical associations, such as the International Society for Quality in Health Care (ISQua).
You can have a peace-of-mind knowing you'll be received by a qualified and certified plastic surgeon in Cancun. You will work together towards your goal, and a doctor will suggest cosmetic options for your specific needs.
We provide information on a specialist in plastic surgery in Cancun, Mexico, who offers a range of cosmetic procedures for the face and body. He works at his modern, luxurious facility for over 7 years.
This plastic surgeon speaks English and Spanish. He is also a member of the prestigious Asociación Mexicana de Cirugía Plastica, Estética y Reconstructiva (AMCPER).
Meet your cosmetic surgeon in Cancun below.
---
Why Should I Have a Mommy Makeover in Cancun?
If you're looking for high-quality and low-cost plastic surgery but also an exotic getaway from a busy lifestyle, then you should have a mommy makeover in Cancun. The city is becoming one of Mexico's most important destinations for North American patients seeking affordable cosmetic surgery options.
Cancun offers the luxury facilities and services you require as a medical tourist in terms of accommodation and surgery. This Mexican summer resort is located in the southeastern part of Mexico in Quintana Roo state. It lies on the breathtaking Carrabean coastline and boasts some of the world's most beautiful beaches.
Here are some attractive tourist spots in Cancun you can visit:
Playa Delfines

Shopping malls

The Hotel Zone

Downtown Cancun

Playa Delfines and Tortugas

The Cancun Scenic Tower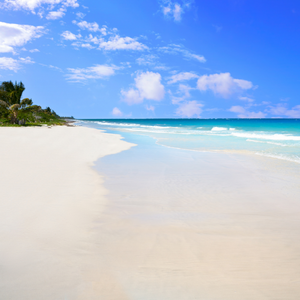 Breathtaking white-sand beach in Cancun
---
Book Now Affordable Mommy Makeover Surgery in Cancun!
You can regain your attractive body shape and look with a cost-effective Mommy Makeover in Cancun and experience an exotic vacation!
Send us an email, call us toll-free, or fill out the form on your right to get your FREE price estimate now!
---