Package Details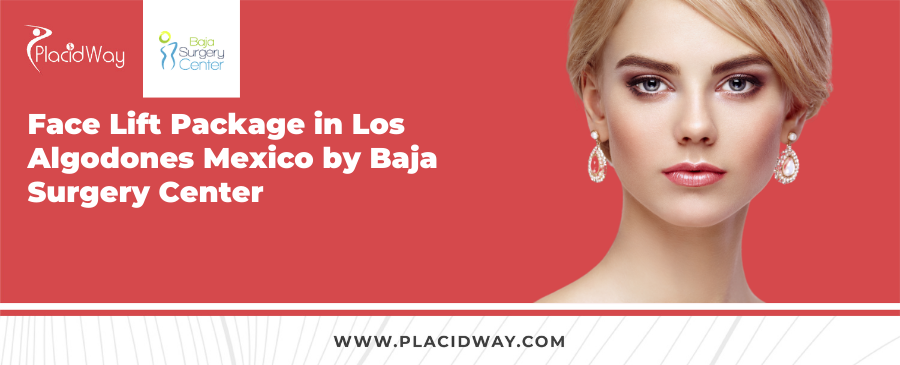 All-Inclusive Face Lift Packages in Los Algodones Mexico by Baja Surgery Center
Baja Surgery Center provides All Inclusive Packages for Face Lift in Los Algodones Mexico. Book now affordable Cosmetic Surgery at PlacidWay. Baja Surgery Center provides affordable and safe packages for face lifts in Mexico. Take advantage of our years of experience and convenient location south of the border to get the procedure you desire at a fraction of the cost. Come see us today for a consultation to see how we can best assist you.
What is Face Lift?
Face lift surgery is a procedure that plastic surgeons use to improve the appearance of the face. This surgery is usually done to make the face look younger by removing wrinkles and sagging skin.
You can get Face Lift Package in Los Algodones Mexico by Baja Surgery Center with the price starts from $4,500.
Note: Price subject to patient's requirements. The surgeon will set the final price once the patient has a proper evaluation.
Facelift or rhytidectomy is considered an easy intervention that can last between one to two hours, it is done under local anesthesia and leaves really small scars around the ear. The procedure consists in a small incision being made in the front of the ear, through which the surgeon will lift the skin tissues to remove the extra skin, and then it gets overlaid making the skin look rejuvenated.
After the procedure, the patient will be able to walk and get back home, the surgeon will recommend oral medication to fight the pain, and the use of ice compresses. The results are seen in some weeks, after this time the patient will look 5 to 10 years younger, and this aspect will last for approximately 10 years.
In order to continue with the process, we kindly ask you to please send your images with a brief outline of the procedure you're requesting, along with your expectations. We will give you a more accurate quote and should you wish to proceed with treatment, we can arrange an appropriate plan with you.
Also, it is necessary to fill out some basic, but very important information about your medical history.
Confidentiality Agreement: Rest assured that all content you send us is only for the doctors to see, as it helps them make a better assessment of your specific case. In no way will your photographs or personal information be published or shared without your consent.
Note: The pre-op tests will be suggested after an essential physical check up. The tests are required to be done before 7-10 days of the treatment.
Payment Options: Cash, Credit Card, Wire Transfer.
Note: The clinic may ask you for money deposit once you decide to receive the surgery.
Check below for information about highly skilled surgeon for Face Lift in Mexico:
There are many reasons to choose Los Algodones Mexico for cosmetic surgery. The country is home to some of the best surgeons in the world, many of whom have trained in the United States or other developed countries. The cost of cosmetic surgery in Los Algodones is also a fraction of what it would be in the US or Canada.
Here you can find information about Frequently Asked Questions for Face Lift Surgery in Los Algodones Mexico:
A face lift, also known as rhytidectomy, is a surgical procedure to improve the appearance of the face by tightening the skin and underlying tissues. It can be performed on both men and women.
A face lift can help to improve the appearance of the face by reducing wrinkles, sagging skin, and jowls. It can also help to restore a more youthful appearance.
As with any surgery, there are risks associated with a face lift. These risks include infection, bleeding, scarring, and nerve damage. It is important to discuss these risks with your doctor before having the procedure.
The cost of a face lift varies depending on the surgeon, the extent of the procedure, and where you have it done. In Baja Surgery Center, face lifts can range in cost from $4,500.
After a face lift, you can expect to have some swelling and bruising. You may also experience some numbness or tingling in the treated area. These effects usually subside within a few weeks. It is important to follow your doctor's instructions for caring for your incisions and avoiding sun exposure during the healing process.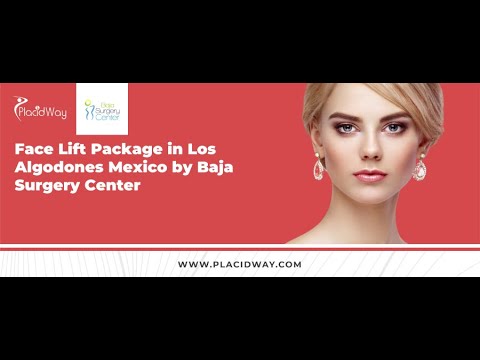 Do you want to rejuvenate your appearance with a face lift? If so, schedule your consultation for Face Lift Surgery in Los Algodones, Mexico today. At our state-of-the-art facility, you'll receive the highest level of care and attention. We use the latest techniques and technologies to deliver beautiful, natural-looking results. So don't wait any longer, call us now to schedule your consultation.
Related Experiences:
Facelift in Cancun Mexico
Facelift in Tijuana Mexico - Improve Your Face Appearance
Facelift in Mexico - Restore Your Youthful Look
Facelift in Colombia
Facelift in Costa Rica
Brazilian Butt Lift in Mexicali, Mexico