Best Knee Surgery Packages in Chennai India
Package price starting from:
$6000
Treatment:
Orthopedic/Knee Surgery, Bilateral Knee Replacement Surgery, Knee Surgery
Focus Area:
Knee Surgery | Stem Cell Orthopedic Procedure | Surgeon Dr. A. K. Venkatachalam | Chennai, India
---
Get Orthopedic Surgery Service in Dr. A.K.Venkatachalam Clinic

Best Knee Surgeries 
Packages in Chennai, India
Top Knee Surgeries Performed By Dr. A.K. Venkatachalam 
Dr. A. K. Venkatachalam performs the most recent orthopedic surgeries and has the advanced diagnostic devices permitting a fast medical diagnosis. There will be no waiting time for surgical treatment after you arrive in India.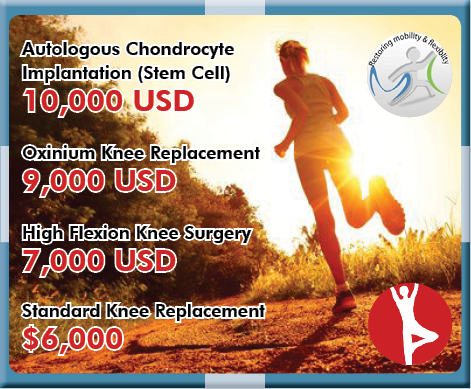 Each procedure is specifically designed to fit your needs. See below the inclusions and exclusions of each package.
Costs include:
Internal transfer by car to and from the hospital from Chennai international airport on arrival/departure

Initial consultation for a straight forward case without co morbidities

Stay in a single room for 6-7 nights. One person can stay in the same room at no extra cost.

Cost of standard implant. If you want any special requirements or extra components are required during your surgery, the actual costs will be charged.

Fees of surgeon, anesthesiologist and assistants.

Duty doctors & nursing charges.

Theatre charges

Standard medication for regional anesthesia

Physiotherapy

Consumables & routine medications related to the surgery

Post op Procedure related investigation like x ray and blood test

A guest relation & international patients officer will work closely with you to facilitate your stay.

A dietitian will advice and provide your dietary requirements daily from a range of Indian & international menus.

A comprehensive discharge summary given prior to discharge.

Follow up consultation with your surgeon by e mail.

A video recording of your procedure can be provided on request at extra cost.

Travel & tourism advice and coordination for extended stay.
Costs Exclude
Pre Op consultation with other specialist for patient with co morbidities or illnesses.

Pre op investigations

Blood transfusions post op

Prolonged pain control management

Stay in excess of 7 nights

Medications and treatment for pre-existing or non-procedure related conditions

Guest meals, phone calls, in room soft drinks, extra food, room services

Laundry services
All the rooms have air-condition, cleaning area, LCD tv, room service, washing laundry, attendant's couch & bed. 
International patients visiting India will require a visa that may be granted by the Indian embassy in your own country. A visitor or professional medical visa is simple to get, you only need a notice from your physician. Make a request and we shall send you the original documents you require.
Arrival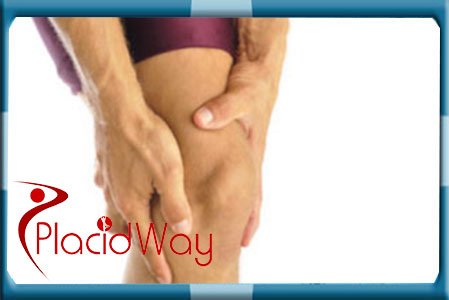 We provide worldwide patients unique services. Free of charge airport terminal pickup & drop service is supplied.
A devoted concierge (for a tiny payment) is going to organize airport terminal coverage, resort and also medical center moves, local or regional, and handle foreign exchange.
When you arrive, you will be taken to the medical center of your choice or a resort. At the medical center, you will discuss to the medical physician you will have selected. A client program representative in the medical center is going to manage all your physician's meetings & travelling demands.
Why Choose Dr. Venkatachalam for Knee Surgeries?
Our surgeon has been the first surgeon in India to perform several orthopedic procedures like:
Painless joint replacement surgery

Flexible Knee replacement (Hi flex TKR)

Woman knee replacement

Oxford knee replacement

Oxinium knee

Minimally invasive surgery

Related Experiences:
Hip Replacement in India - Find Effective Hip Surgery Package
Knee Replacement Surgery in India - Clinics, Doctors, and Costs
All You Need to Know about Orthopedic Surgery in India
Knee Replacement in Cabo San Lucas Mexico
Hip Replacement Surgery in Istanbul, Turkey
Meniscus Surgery in Cancun Mexico
---
Orthopedic/Knee-Surgery Related Packages
Orthopedic/Knee-Surgery Related Experiences