Stem Cell Treatment for Parkinson Disease in Asia
Treatment:
Stem Cell Therapy
Location:
Global Health Care Tourism, India
Focus Area:
Asia Medical Tourism | Asian Surgeons | Treatments | Hospitals in Asia | Global Health Care Centers | Affordable Medical Procedures Asia
---
Best Stem Cell Treatment Packages Asia, Cheap Regenerative Therapies Packages, Best Stem Cell Transplant Doctors Asia, Affordable Stem Cell Treatment Clinics in Asia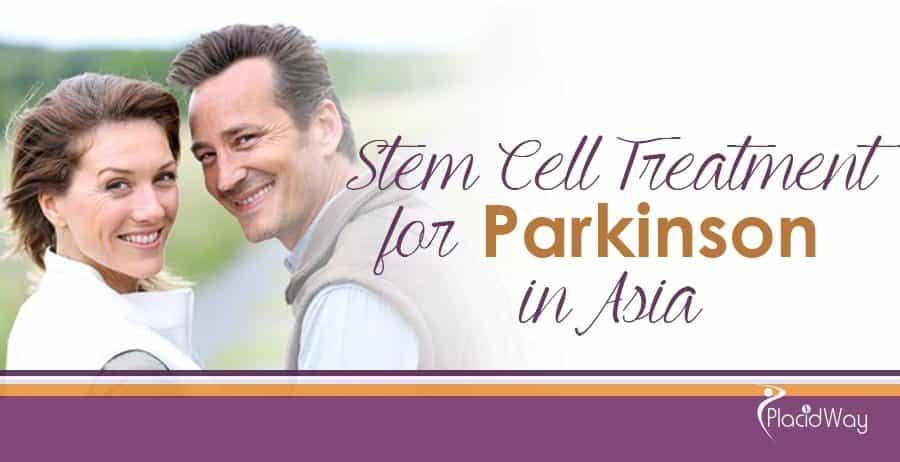 Stem Cell Treatment for Parkinson Disease in Asia
Globally, Parkinson's disease strikes about 5 million people of all races and occupations making it one of the most common neurodegenerative disease, second only to Alzheimer's. Although the symptoms can be treated, there is no known cure. Scientists are still investigating how regenerative medicine and stem cell science could be used to treat or prevent the disease.
What types of cells are used in regenerative medicine?
Stem cells have the potential of regenerating body tissues. Stem Cells are part of the body's own repair mechanism. As research has shown, several types of regenerative cells treatments have been effective in treating Parkinson's disease:
Embryonic Stem Cell Therapy
Adult Stem Cell Therapy
Cord Blood Stem Cells
Placenta Cell Therapy
How does Stem Cell Therapy for Parkinson Disease Works?
While most clinical trials have focused on improved drug therapies, stem cell research has focused on finding ways to regenerate, repair or replace these cells so functioning can be restored. This is called neurogenesis and is part of an emerging field called regenerative medicine.
What are the Advantages for Parkinson Stem Cell Treatment?
Since their discovery, stem cells have altered the perception of the human body and revolutionized medical research. here are just a few of the many advantages regenerative medicine holds when it come to treating Parkinson's, a degenerative disease:
relief of parkinsonian symptoms

tremors
bradykinesia (slowness of movement)
akinesia (absence or normal movement)
posture impairment

motor improvements
decreasing doses of parkinsonian drugs
Top Asian Destinations for Parkinson's Treatment with Regenerative Cells
LOCATION

NAME OF THE CLINIC

PRICE

PACKAGE DETAILS

Beijing, China

$29.800

Stem Cell Therapy: 6 IV (In high dosage)

Traditional Chinese medicine. (Acupuncture, cupping, manual therapy and moxibustion treatments etc.)

Supporting Medicine (daily medications to improve patient's immune system and endocrine system etc.)

Treatments in Professional Rehabilitation Center for autism

One room for the patient AND for 1-2 accompanying family members.

General medical service; Doctor's visits and examinations, laboratory tests, etc.

Invitation letter for applying visa.

Transportation from Beijing Capital Airport to ReLife International Medical Center

Mumbai, India

Neurogen

$9,900 - $11,000

Duration of treatment is around 9 days but it depends on each patient.
Also, researchers and doctors hope stem cell studies can help to:
increase understanding of how diseases occur.
generate healthy cells to replace diseased cells (regenerative medicine).
test new drugs for safety and effectiveness.
If you want to find out where you can get stem cell therapy for Parkinson's diseases, use the button below.

---
---
---