Penile Augmentation Package by LAYYN Hospital in Tijuana, Mexico
Package price starting from:
$5200
Treatment:
Cosmetic/Plastic Surgery, Penile Augmentation
Location:
pablo Neruda 2335, colonia providencia., Mexico
Focus Area:
LAYYN Hospital | Tijuana | Mexico | Penile Implant Surgery
---
Boosting Male Confidence with Penile Augmentation in Tijuana, Mexico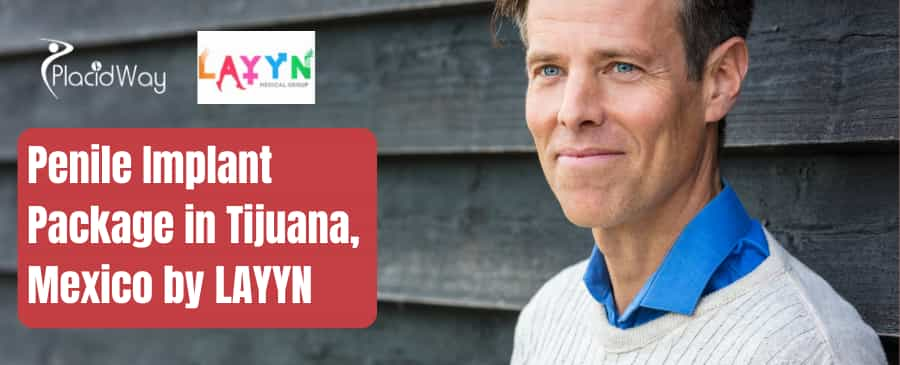 Table of Content
• Cost • Advantages • Inclusions • Exclusions
• Doctors • FAQs • How to Book
When it comes to enhancing one's confidence and overall satisfaction, the field of medical aesthetics offers various solutions. For men seeking penile augmentation, Tijuana, Mexico has emerged as a leading destination, renowned for its affordable yet high-quality healthcare services. LAYYN Hospital, a prominent healthcare facility in Tijuana, offers a comprehensive Penile Implant Package that caters to individuals looking to enhance their sexual health and regain their self-assurance.
With a team of experienced medical professionals and state-of-the-art facilities, LAYYN Hospital ensures that patients receive top-notch care throughout their treatment journey. The Penile Implant Package, priced at $5,200, provides a cost-effective solution without compromising on quality, making it an attractive choice for those seeking penile augmentation.
You can get penile implant package in Tijuana, Mexico by LAYYN with the price starts at $5,200. Check our price list table below to learn more:
City, Country
Cost in USD
Tijuana, Mexico
$5,200
United States
$13,000
Canada
$15,000
Note: price may change and vary depends on complexity of procedures and patient conditions. Click free quote button below to learn more:

Affordability: Tijuana, Mexico is known for its affordable healthcare services, allowing patients to save significantly on medical expenses compared to other countries.
Experienced Surgeons: LAYYN Hospital houses skilled and experienced surgeons specializing in penile augmentation procedures. They possess the expertise required to deliver successful outcomes and ensure patient satisfaction.
Advanced Facilities: The hospital is equipped with state-of-the-art infrastructure and modern medical technology, ensuring that patients receive the highest standard of care throughout their treatment.
Short Waiting Times: Tijuana boasts efficient healthcare systems, resulting in shorter waiting times for consultations, surgeries, and follow-up appointments. This allows patients to undergo their desired procedure promptly.
Privacy and Confidentiality: LAYYN Hospital places utmost importance on patient privacy and confidentiality. All personal information and medical records are handled with strict confidentiality measures, ensuring peace of mind for patients.
The Penile Implant Package offered by LAYYN Hospital in Tijuana includes the following:
Comprehensive pre-operative evaluation and consultations with the surgeon

Penile implant surgery performed by skilled surgeons

Anesthesia and medical supplies necessary for the procedure

Post-operative care and follow-up consultations

Assistance with travel arrangements and local transportation
Please note that the Penile Implant Package does not include the following:
Travel expenses, including flights and accommodation

Additional medical tests or consultations not mentioned in the package

Medications or any necessary medical equipment post-surgery

Complications or additional treatments required beyond the scope of the package

Personal expenses such as meals and entertainment during the stay
Penile Implant Pre-Op Tests
Before the penile implant surgery, patients are typically required to undergo several pre-operative tests to ensure their suitability for the procedure. These tests may include:
Blood tests to check for any underlying health conditions or infections

Urinalysis to assess kidney function and screen for urinary tract infections

Imaging tests such as ultrasound or MRI to evaluate penile anatomy and identify any abnormalities

Cardiac evaluation to assess cardiovascular health and ensure the patient is fit for surgery

Psychological assessment to evaluate the patient's mental well-being and readiness for the procedure
Dr. Yuliya Vladimirovna Nikonova is a highly qualified specialist in Aesthetic Medicine, holding a degree from the Institute of Higher Studies in Medicine. With a Master's degree in Aesthetic Surgery from the same institute, she brings extensive knowledge and expertise to her practice. Dr. Nikonova further specialized in Plastic Surgery at the esteemed University of St. Petersburg in Russia, enhancing her skills and proficiency in the field. With her comprehensive training and certifications, patients can trust in her ability to deliver exceptional aesthetic outcomes.
Doctor Name
Experiences and Certifications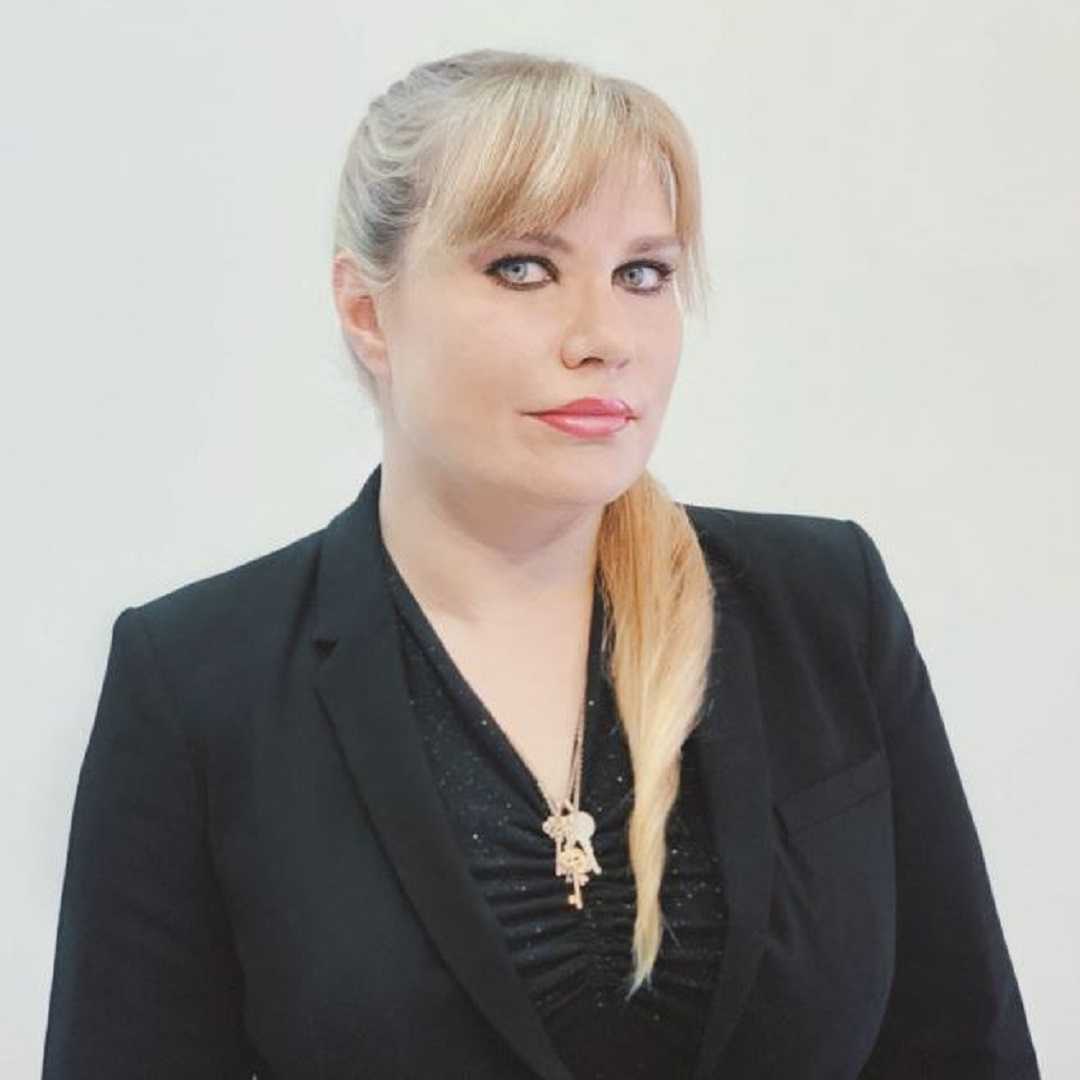 Specialist in Aesthetic Medicine graduated from the Institute of Higher Studies in Medicine.

Master in Aesthetic Surgery from the Institute of Higher Studies in Medicine.

Specialist in Plastic Surgery at the University of St. Petersburg in Russia.
Why Choose Penile Implant in Tijuana, Mexico?
Opting for penile implant in Tijuana, Mexico offers numerous advantages. Apart from the affordable prices and high-quality medical care, the city also provides a welcoming and supportive environment for medical tourists. Tijuana is conveniently located near the United States, making it easily accessible for international patients. Additionally, the city offers a wide range of accommodation options, dining experiences, and cultural attractions, allowing patients to combine their treatment journey with a pleasant and memorable travel experience.
What is a penile implant?
A penile implant is a medical device surgically placed in the penis to help men achieve an erection. It provides a long-term solution for erectile dysfunction when other treatments have been unsuccessful.
How safe is a penile implant procedure?
Penile implant procedures are generally safe when performed by experienced surgeons in reputable hospitals like LAYYN in Tijuana, Mexico. Risks and complications are minimal, and the surgical team ensures proper evaluation and post-operative care to maximize safety.
Will the penile implant be noticeable to others?
No, penile implants are designed to be discreet. They are placed entirely within the body, and the external appearance remains natural. Your privacy is respected, and the implant will not be noticeable to others during normal activities.
How long is the recovery period after a penile implant surgery?
The recovery period varies for each individual, but most patients can resume sexual activity around 4 to 6 weeks after the surgery. Your surgeon will provide specific instructions for post-operative care and guide you through the recovery process.
Is the cost of a penile implant in Tijuana, Mexico affordable?
Yes, Tijuana, Mexico offers cost-effective penile implant packages compared to other countries. LAYYN Hospital provides high-quality services at a competitive price, making it an attractive option for those seeking affordable penile augmentation solutions.
Ready to take the first step towards enhancing your confidence and overall satisfaction? Book your consultation at PlacidWay Medical Tourism and explore the Penile Implant Package offered by LAYYN Hospital in Tijuana, Mexico. Benefit from world-class medical care, affordability, and a supportive environment, all while experiencing the charm and beauty of this vibrant city. Don't wait any longer—start your journey to a more fulfilling life today!

Related Experiences:
Penile Augmentation in Tijuana Mexico
Penile Implant Surgery in Mexico
Penile Augmentation in Bangkok Thailand
Penile Augmentation in India
Penile Augmentation in Turkey
Penile Augmentation in Thailand
---