Mommy Makeover Package in Santo Domingo, D.R. by Jose Leon
Package price starting from:
$9800
Treatment:
Cosmetic/Plastic Surgery, Mommy Makeover, Liposuction, Arm Lift
Location:
Calle Socrates Nolasco No. 4 Ensanche Naco. Santo Domingo, Dominican Republic. Clinica Plastimedic Suite 403 Santo Domingo, Dominican Republic
Focus Area:
Mommy Makeover in Santo Domingo, Dominican Republic | Jose Leon MD Plastic Surgery | Arm Lift | Liposuction | Thigh Lift | Cosmetic Surgery
---
Effective Mommy Makeover in Santo Domingo, Dominican Republic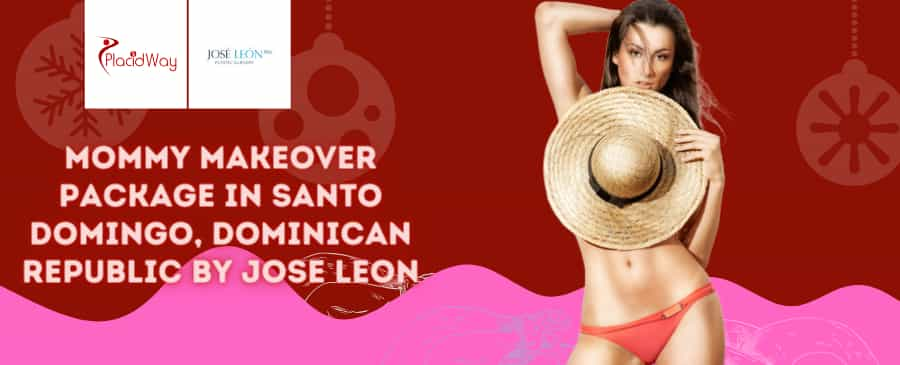 Jose Leon provides a cheap package for Mommy Makeover in Santo Domingo, Dominican Republic. Get top treatment free quotes for top centers. Jose Leon M.D. Plastic Surgery Center is situated in Santo Domingo, Dominican Republic, offering a broad scope of first-class Aesthetic and Cosmetic Surgery to international patients at a reasonable cost. The center gives personal attention and quality assistance to serve their obligation to patients' well-being and enhance their good-looking appearance.
What is Mommy Makeover Surgery?
Mommy Makeovers are a combination of procedures applied to help you get the pre-pregnancy shape or figure you are searching for. A lady's body will change every time, especially after pregnancy. The skin appears to lose its versatility proportionately to its standard shape. This impacts diminishing confirmation, additionally as changes in body shape. Appropriately, Mommy Makeover offers a top solution for women to get tight skin, erase stretch etchings, give general skin changes and improvement, and other beautification benefits.
Get Mommy Makeover Package in Santo Domingo, Dominican Republic by Jose Leon, starting from $9,800 at Dr Jose Leon Clinic. 
| | |
| --- | --- |
| | |
| Dominican Republic | $9,800 |
| | |
| | |
Note: Price can be different or change depending on the complexity of the procedure. Please follow the Price Policy in Jose Leon or contact Customer Representative.

Below are some advantages of selecting Mommy Makeover Package in Santo Domingo, Dominican Republic by Jose Leon:
Before and After Mommy Makeover at Jose Leon Clinic
Discover the astounding metamorphoses achieved through our Mommy Makeover procedures at Jose Leon Clinic, beautifully captured in before and after images that showcase the profound impact of our personalized transformations. Witness the inspiring stories of mothers who have embarked on a journey of self-care and rejuvenation, placing their trust in our skilled surgeons and compassionate medical team. Our comprehensive Mommy Makeover addresses diverse post-pregnancy concerns, encompassing breast rejuvenation, abdominal refinement, and more, all tailored to individual aspirations. These captivating visual narratives exemplify Jose Leon Clinic's unwavering dedication to empowering mothers, unveiling newfound confidence and enhanced natural beauty.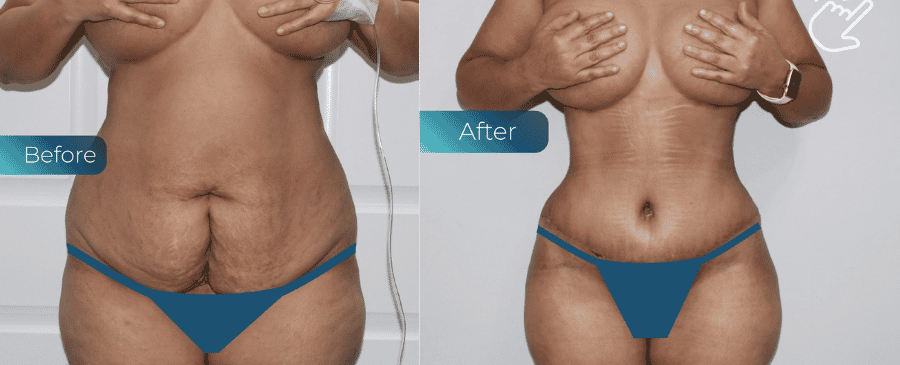 Surgical expenses

Anesthesia expenses

1 night at the clinic

Overnight nurse

Medical Insurance

Pre-operative laboratory test

Electrocardiogram

Medical insurance

Post-operative cures

Antiembolic socks

First Post-operative garment
Below are some pre-op tests in Mommy Makeover Package in Santo Domingo, Dominican Republic by Jose Leon below:
Note: The pre-op tests will be suggested after an essential physical check-up. The tests must be done before 7-10 days of the treatment.
Payment Options: Cash, Credit Card, Wire Transfer
Note: The clinic may ask you for a money deposit once you decide to receive the surgery.
For those seeking a proficient Mommy Makeover Surgeon in Santo Domingo, Dominican Republic, look no further than Dr. Jose Leon. With a robust educational background including a Doctor of Medicine degree from Universidad Iberoamericana in Santo Domingo, obtained in 2003, Dr. Leon brings a wealth of knowledge and expertise to his practice. His commitment to excellence is underscored by his active memberships in esteemed organizations, such as the Ibero-Latin American federation of plastic surgeons (Filacp) and the Dominican society of reconstructive and aesthetic plastic circuit (Sodosipre). Entrusting your Mommy Makeover journey to Dr. Jose Leon ensures you are in the hands of a skilled professional dedicated to achieving your aesthetic goals with precision and care.
Mommy Makeover Surgeon in Santo Domingo, Dominican Republic

• 2003 - The Ibero-American University (Unibe) - Doctor of Medicine

• 2012 - University of Guadarajara - Reconstructive and Aesthetic Plastic Surgery.

• 2006 - Hospital Central de las FF.AA. Santo Domingo.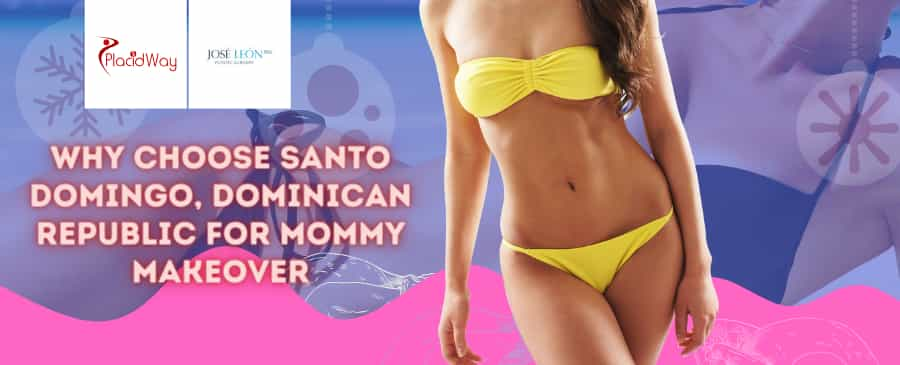 Dominican Republic has become one of the whole nations in ensured, reasonable plastic surgery with confirmed and notable, sought-after surgeons. Plastic Surgery procedures in Dominican Republic are additionally consistently more reasonable than operations acted in the United States and various nations.
Perhaps the clarifications for its pervasiveness are an immediate consequence of Santo Domingo, Dominican Republic offering Cosmetic/Plastic Surgery procedures at a reasonable cost and easy to access by neighborhood and new liberal. Going to Santo Domingo, Dominican Republic makes you to save money up to 70% on Mommy Makeover.
A large portion of Santo Domingo, Mexican clinical centers is striking and is staffed by basically ready and English gabbing of informed specialists. You can consider to be easier to talk with all nursing and clinical staffs using English. Santo Domingo, Dominican Republic has achieved wide succeeding idea and its public clinical thought is engaging for most all overall patients.
The cost for plastic procedures in Dominican Republic is one of the most reasonable on earth. Since clinical ideas, everyday expenses, and clinical supplies are, from an overall perspective, more affordable than in the United States and Canada.
Patients who select Mommy Makeover surgery in Dominican Republic will get the best medical assistance and friendly environments. These hospitals give superb quality medical care, follow-up for patients, every minute of every day consultation or reservation administration, safe and clean supplies, and some more.
Indeed, it is 100 percent safe! Plastic surgery in Santo Domingo, Dominican Republic is picked by nearby and abroad patients, and a large portion of them said great audits regarding it. All patients will get significant consideration from the medical staffs, successful surgery from the top and ensured surgeon and reasonable cost!
Santo Domingo, Dominican Republic is a famous spot for Mommy Makeover. Of the different nations offering medical tourism, Dominican Republic is among bewildering for U.S. furthermore Canadian patients since expenses of Dominican Republic surgery are constantly much lower than costs in the U.S. like Canada.
Mommy Makeover Package in Santo Domingo, Dominican Republic by Jose Leon will provide great result that you are looking for. Top surgeon in Santo Domingo, Dominican Republic by Jose Leon is using the latest innovation and safe procedure to ensure your comfort and solace. Update your greatness appearance by applying Mommy Makeover in top office in Santo Domingo, Dominican Republic. Click button below to get more information:

Related Experiences:
Liposuction in Dominican Republic
Mommy Makeover in Dominican Republic
Mommy Makeover in Nuevo Progreso Mexico
Mommy Makeover in Mexico City, Mexico
Mommy Makeover in Guadalajara, Mexico
Mommy Makeover in Antalya, Turkey
---