Dr Winston Santos Arismendy Plastic Surgery
Best Plastic Surgery Clinic in Punta Cana, Dominican Republic
Av España 1, Bavaro Punta Cana, Punta Cana La Altagracia, Punta Cana, Dominican Republic

Specialty:

Cosmetic/Plastic Surgery, Medical Spa Treatment

Focus Area:

Dr. Winston Santos Arismendy | Plastic Surgery in Punta Cana, Dominican Republic | Body Contouring | Breast Augmentation | Facelift Surgery | Liposuction
Dr Winston Santos Arismendy Plastic Surgery Profile Overview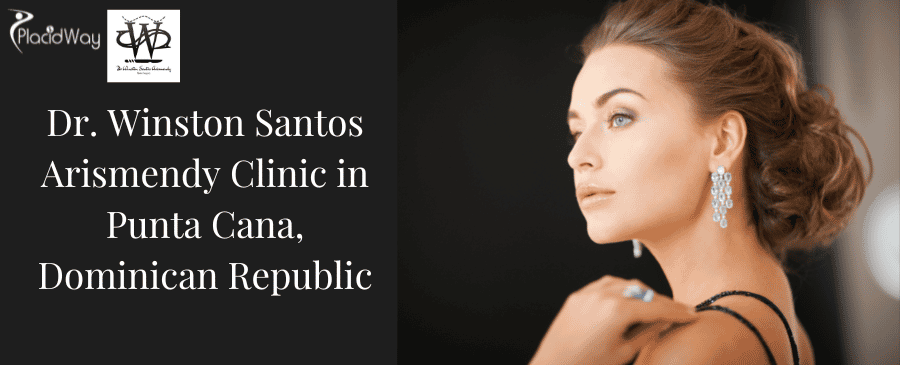 Dr Winston Santos Arismendy Plastic Surgery clinic is located in the heart of the Caribbean, Punta Cana, Dominican Republic. The clinic offers a wide range of cosmetic procedures, including breast augmentation, tummy tucks, liposuction, and facelifts. The clinic is staffed by highly trained and experienced plastic surgeons who are dedicated to providing patients with the best possible care.
The cosmetic surgery team is committed to providing safe, effective surgical and non-surgical treatments for all areas of the body to their patients. Our board-certified plastic surgeons and medical aestheticians prioritize the relationship they develop with each patient while assisting them in understanding the procedure process. Dr. Winston Santos Arismendy is a detail-oriented surgeon who strives for well-balanced results while pursuing beauty through elegance and finesse.
Equipped with state-of-the-art technology and facilities, Dr Winston clinic ensures that every procedure is performed to the highest standard of safety and efficiency. The clinic also has a team of dedicated nurses and support staff who are available to assist patients before, during, and after their procedure.
With its experienced surgeons, state-of-the-art facilities, and post-surgery options, patients can feel confident in their choice to have their procedure done by Dr. Santos in Punta Cana.
Advantages to Choosing Dr. Winston Plastic Surgery Clinic in Dominican Republic
There are several advantages to choosing a Dr. Winston Santos Arismendy plastic surgery clinic in Punta Cana, including the following:
Dr Winston Santos Arismendy is one of the most experienced and skilled plastic surgeons . He has performed thousands of procedures and has a wealth of knowledge and expertise.
State-of-the-art facilities
Dr. Winston clinic is equipped with the latest technology and equipment to ensure that your procedure is performed safely and effectively.
Punta Cana is a beautiful Caribbean destination known for its white sandy beaches and crystal clear waters. After your surgery, you can enjoy some rest and relaxation in this tropical paradise.
Cosmetic Procedures at Dr. Winston Santos Arismendy Plastic Surgery in Punta Cana, Dominican Republic
This cosmetic procedure removes excess fat and loose skin from your body.
This popular cosmetic procedure is designed to give you the full, shapely breasts that nature didn't.
Deep wrinkles in the cheeks, and sagging skin near the cheekbone, loose skin and other problems.
Non-surgical treatment of wrinkles, frown lines, fat loss, volume loss and other problems.
Highly Skilled Plastic Surgeon in Punta Cana, Dominican Republic
Dr. Winston is a highly trained and dedicated plastic surgeon concerned with his patient's overall well-being and safety.
Education & Training:
Medicine - Pontificia Universidad Católica Madre Y Maestra (PUCMM)

Hospital Administration - Faculdade Souza Maques

General Surgery - Hospital Nossa Sra da Gloria, BF /(UVA)

Plastic Surgery Fellow - Instituto Pitanguy - Hospital Santa Casa de Misericordia

Plastic Surgery Residency - Hospital Casa De Portugal (USU)

Pediatric Plastic Surgery - Hospital Nossa Sra do Loretto

Dallas Rhinoplasty - UT Southwestern Medical Center.
Get Cosmetic Surgery in Punta Cana, Dominican Republic at Dr. Winston Clinic
Dr. Santos clinic for plastic surgery in Punta Cana, Dominican Republic can be a great decision if you are looking to enhance your appearance and boost self-confidence while saving money and enjoying a beautiful location. Contact our team to book your cosmetic procedure today!

---
---