Dr Carlos Gonzalez
Top Plastic Surgeon Dr. Carlos Gonzalez in Santo Domingo Dominican Republic
Av Bolívar 208 consultorio 402 Santo Domingo , Santo Domingo, Dominican Republic

Specialty:

Cosmetic/Plastic Surgery

Focus Area:

Affordable Plastic Surgeon | Cosmetic Surgery in Santo Domingo Dominican Republic | Best Beauty Treatments Doctors | | Cosmetic Surgeon Review | Dr. Carlos Gonzalez | Liposuction | Brazilian Butt Lift | Breast Augmentation
Dr Carlos Gonzalez Profile Overview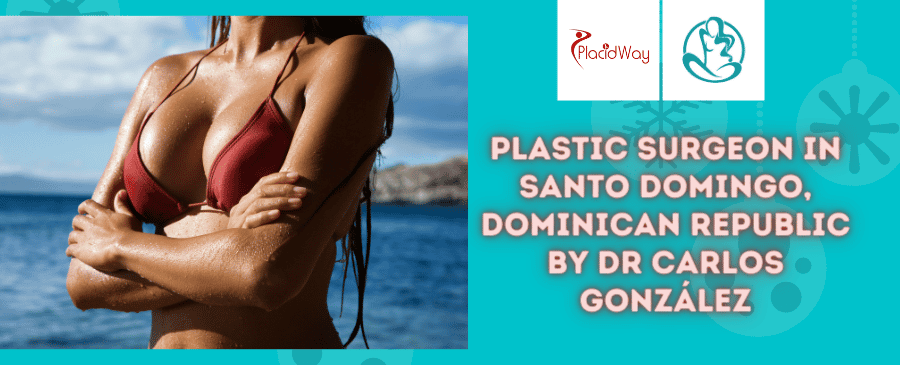 About Dr Carlos Gonzalez Cosmetic Surgeon in Santo Domingo, Dominican Republic
Dr Carlos Gonzalez is the best Plastic Surgeon in Santo Domingo, Dominican Republic. Book online now Liposuction, Brazilian Butt Lift, and Breast Augmentation at Dr Carlos Gonzalez. Clinic
When you need a plastic surgeon, look no further than this doctor. He is certified by SODOCIPRE and has years of experience in his field which allows him to provide excellent care for patients with all types or Plastic Surgery procedures!
The interest for Plastic Surgery in Santo Domingo has grown tremendously over the years and it's no wonder why. With accredited, famous surgeons as well as affordable prices that can't be beat by any other country; Dominican Republic has become one of Earth's leading nations when considering safe or cheap beauty treatments like Breast Augmentation, Mommy Makeover, Tummy Tuck, and many more.
Here you can find advantages for choosing Plastic Surgery Clinic in Santo Domingo, Dominican Republic.
Affordable cost

Many options of procedure

Long lasting result

Enhanced your beauty and appearance

erfect body proportion

Boosts confidence
Here you can check information about list of treatments for Plastic Surgeon in Santo Domingo, Dominican Republic by Dr Carlos Gonzalez:
Breast Augmentation is a surgery to make the breasts bigger. It involves placing breast implants under your skin or muscle, so they will keep growing for years until you decide it's time stop taking them!
Brazilian Butt Lift
A popular cosmetic procedure that involves the transfer of fat to help create more fullness in your backside, this surgery has been gaining momentum.
Abdominoplasty/Tummy Tuck
Many people want to change the shape of their stomach, and for good reason. The abdomen is one area in our bodies that we can't control - it's always there no matter how fat or thin you are! But with cosmetic surgery like Abdominoplasty (or "tummy tuck"), patients get new skin on an existing problem spot: You're not only fixing what was wrong; now your beautiful body has even more beauty than before
Liposuction
With Liposuction, the surgeon uses a suction technique to remove fat from specific areas of your body. This can be done in various parts such as abdomen and hips!
Rhinoplasty
If you're unhappy with the shape or size of your nose, it may be time for a Rhinoplasty procedure. This surgery can give patients relief from persistent breathing problems and even improve their self-confidence in social situations!
Mommy Makeover
Mommy Makeover is a series of procedures that aim to improve the appearance- most affected by childbearing.
Plastic Surgeon in Santo Domingo, Dominican Republic by Dr Carlos Gonzalez provides you with the best service and friendly prices. It's time to improve your appearance with a certified and experienced Cosmetic and Aesthetic Surgeon. For information about the Cost of Plastic Surgery in Santo Domingo, Dominican Republic by Dr Carlos Gonzalez, click button below:

Here you can get information about Plastic Surgeon in Santo Domingo, Dominican Republic by Dr Carlos Gonzalez:
Name:

Dr Carlos Gonzalez
Specializations and Certifications:
Member of SODOCIPRE

Member of Dominican Society of Reconstructive and Aesthetic Plastic Surgery
Plastic Surgeon in Santo Domingo, Dominican Republic, Dr Carlos Gonzalez, will help you significantly improve your appearance and beauty with safe and reliable surgery. For more information about Plastic Surgery Packages, or if you have further questions, please click the button below:

---
---