Dr. Rafael Clinic Liposuction in Santiago, Dominican Republic
Package price starting from:
$3500
Treatment:
Cosmetic/Plastic Surgery, Liposuction
Location:
Calle Restauración #57, Dominican Republic
Focus Area:
Liposuction Surgery Abroad | Cosmetic Plastic Surgery Treatment | Dr. Rafael Clinic
---
Top Liposuction Package in Santiago, Dominican Republic by Dr. Rafael Clinic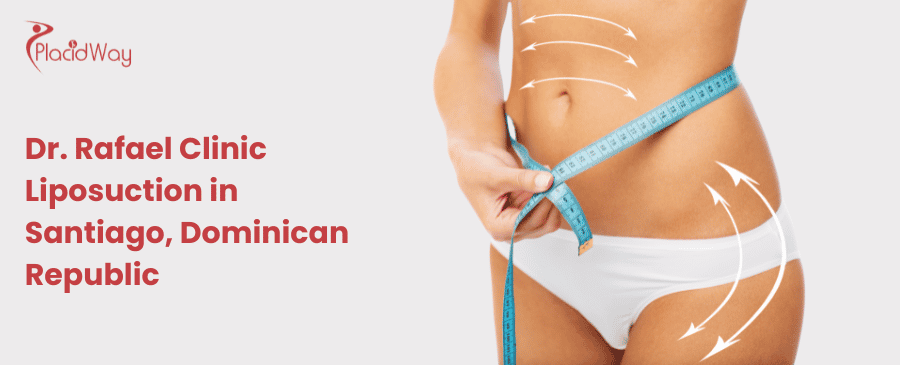 Dr. Rafael Clinic, a premier destination for liposuction procedures located in the vibrant city of Santiago, Dominican Republic. Led by the esteemed Dr. Rafael, our clinic prides itself on delivering exceptional cosmetic care, combining cutting-edge techniques with a dedication to patient satisfaction. With a team of highly skilled and experienced professionals, state-of-the-art facilities, and a commitment to safety, we offer a transformative liposuction experience that can help you achieve your aesthetic goals. At Dr. Rafael Clinic, we understand the importance of personalized care, and we are here to guide you through every step of your journey, ensuring a comfortable and successful outcome. Discover the art of body sculpting in a warm and welcoming environment, where your dreams of a more contoured and confident self can become a reality.
At Dr. Rafael Clinic in Santiago, Dominican Republic, we offer high-quality liposuction procedures at an affordable cost of $3500. Our transparent pricing includes all necessary expenses, ensuring you receive exceptional value for your investment in cosmetic enhancement. The $3500 package covers the surgeon's fee, pre-operative assessments, anesthesia, facility charges, and post-operative follow-ups. Our clinic believes in providing accessible cosmetic solutions without compromising on safety or quality. With Dr. Rafael's expertise and the state-of-the-art facilities at our disposal, you can trust that you are receiving exceptional care at a competitive price. Say goodbye to unwanted fat and embrace a more sculpted, confident you, all at an affordable cost with Dr. Rafael Clinic.
| | |
| --- | --- |
| Locations | Prices in USD |
| Santiago, Dominican Republic | $3500 |
| United States | $9000 |
Inclusions
All medical fees (doctor fees, anesthesiologist and nursing staff)

All hospital fees with night stay

Pre and post-operative consultations

Post-surgery garment
Exclusions
Preoperative lab work

Hotel or recovery house

Airfare
What is Liposuction?
Liposuction is a type of cosmetic surgery designed to help remove excess fat deposits from certain areas of the body. Women are more apt to consider liposuction than men, as it helps to improve proportion, body contours, and most importantly, self-image and confidence
Best candidates for liposuction
people who are in good health

people who are within 25 pounds of their ideal body weight

people who have deposits of fat that have not responded to diet or exercise

men and women over the age of 18

people who meet the necessary health qualifications

people who are unsatisfied with their appearence but do not seek perfection

women who are not pregnant or nursing

people who are not allergic to lidocaine

people who have firm, elastic skin
Before you are permitted to undergo liposuction, your candidacy must first be determined by a qualified plastic surgeon.
Liposuction surgery benefits
Permanently removes fat cells from the body

Some medical conditions may benefit from liposuction, including lipomas, gynecomastia,  lipodystrophy syndrome

Boosts self-esteem

Improve how a person looks
Liposuction Techniques
The basic liposuction with fluid injection approach employed the use of a small tube or cannula inserted into the target area of the body through a small incision after the target area was injected in targeted areas to plump up areas surrounding fat cells. This tube is attached to what could literally be termed a vacuum. The tube is used to break up fat cells and extract them from the body by suctioning. Following are the most popular techniques used today:
Tumescent liposuction 

Super wet liposuction 

Ultrasound assisted liposuction 

Power assisted liposuction
Discover the epitome of excellence in liposuction with Dr. Rafael Mirabal, the esteemed plastic and reconstructive surgeon at Dr. Rafael Clinic in Santiago, Dominican Republic. With a wealth of experience in the field, Dr. Mirabal's skillful artistry is complemented by his significant accomplishments, including his Cosmetic & Aesthetic Surgery certification from Universidad del Salvador in Buenos Aires, Argentina. Driven by a commitment to craft and expertise, Dr. Rafael Mirabal stands as a beacon of transformative care, offering unparalleled results and a renewed sense of confidence.
Liposuction Surgeon in Santiago, Dominican Republic

• Sep. 2007- Aug. 2009 Fellow in Invasive Aesthetic Surgery and Non-Invasive Aesthetic Surgery, Uriburu Medical Center, Buenos Aires, Argentina.

• Jul. 2006- Jun. 2009 Universidad del Salvador, Specialization in Plastic and Reconstructive Surgery, Buenos Aires, Argentina.

• 2010 – Present member of the Dominican Medical Association.

• 2010 – Present Member of the Dominican Society of Plastic, Reconstructive and Aesthetic Surgery.
Benefits of Getting Liposuction in Santiago, Dominican Republic at Dr. Rafael Clinic
Expertise of Dr. Rafael: At our clinic, you will be under the care of Dr. Rafael, a highly skilled and experienced cosmetic surgeon known for his precision and artistic approach to liposuction procedures.
State-of-the-art Facilities: Our clinic boasts modern, well-equipped surgical facilities that adhere to the highest standards of safety and hygiene, ensuring a smooth and successful liposuction experience.
Affordable Pricing: Dr. Rafael Clinic offers liposuction at a cost of $3500, making it a cost-effective option without compromising on quality or results.
Stunning Results: Patients can expect transformative results, achieving a more sculpted and contoured physique, boosting their self-confidence and body image.
Minimal Downtime: Liposuction at Dr. Rafael Clinic typically involves a relatively quick recovery period, allowing patients to resume their daily activities with minimal disruption.
Personalized Care: Dr. Rafael and his team take the time to understand each patient's unique goals and concerns, tailoring the liposuction procedure to meet individual needs.
Ideal Location: Santiago, Dominican Republic, offers a beautiful and relaxing setting for your liposuction journey, allowing you to combine cosmetic treatment with a rejuvenating vacation.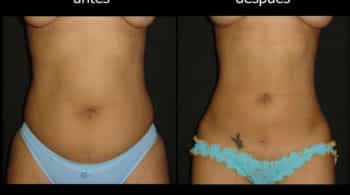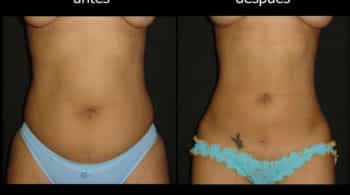 Am I a suitable candidate for liposuction?
Liposuction is best suited for individuals who are at or near their ideal weight but struggle with localized pockets of fat that are resistant to diet and exercise. To determine your candidacy, a consultation with Dr. Rafael will evaluate your health, medical history, and cosmetic goals.
Is liposuction a weight-loss procedure?
Liposuction is not a weight-loss solution but rather a body contouring procedure. While it can remove stubborn fat, its primary purpose is to enhance body proportions and achieve a more sculpted appearance.
What areas of the body can be treated with liposuction?
Liposuction can target various areas, including the abdomen, thighs, hips, arms, back, and neck. Dr. Rafael will assess your specific concerns and recommend the most appropriate treatment plan.
Is liposuction a permanent solution?
Liposuction permanently removes fat cells from the treated areas. However, it is essential to maintain a healthy lifestyle to preserve the results and prevent new fat accumulation in other areas.
What is the recovery period like?
The recovery period varies from person to person but typically involves a few days of rest and avoiding strenuous activities. You may experience swelling and bruising, which should gradually subside.
Are there any risks associated with liposuction?
Like any surgical procedure, liposuction carries some risks. Dr. Rafael will discuss these potential risks during your consultation, and steps will be taken to minimize any complications.
Can liposuction be combined with other procedures?
Yes, liposuction can be combined with other cosmetic procedures like tummy tuck or breast augmentation to achieve comprehensive body enhancement. Dr. Rafael will assess your needs and provide personalized recommendations.
What type of anesthesia will be used during the procedure?
Liposuction is typically performed under general anesthesia to ensure your comfort and safety throughout the surgery.
How long do I need to stay in Santiago, Dominican Republic, after the procedure?
The recommended length of stay will depend on your specific procedure and the extent of liposuction performed. Dr. Rafael will provide you with a detailed post-operative plan, including the expected recovery time and any necessary follow-up visits.
What results can I expect from liposuction at Dr. Rafael Clinic?
Patients can expect significant improvements in body contours and a more sculpted appearance. The final results will become more apparent as the body heals and swelling subsides, typically within a few weeks to a few months after the procedure.
Do you want to achieve more aesthetically pleasing body contours, but diet and exercise on their own are just not sufficient to the task? Liposuction could be the best solution to your problem. Are you close to a healthy weight but are interested in subtle body contouring? Get in touch with us to find out more about liposuction in Santo Domingo, Dominican Republic!

Related Experiences:
Liposuction in Dominican Republic
Liposuction in Croatia
Liposuction in Mexico City
Liposuction in Izmir, Turkey
Liposuction in South Korea
Liposuction in Mexicali, Mexico
---