Stem Cell Therapy for (MS) Multiple Sclerosis Package in Tijuana, Mexico by Immunow Oncology Center
Package price starting from:
$4600
Treatment:
Stem Cell Therapy, Stem Cell Treatment for Multiple Sclerosis
Location:
Calle Vaquita 12520 Col. 20 de Noviembre CP 22100 Tijuana B.C., Mexico
Focus Area:
Immunow Oncology Center | Tijuana | Mexico | Stem Cell Therapy for Multiple Sclerosis
---
Regenerative Medicine for MS in Tijuana, Mexico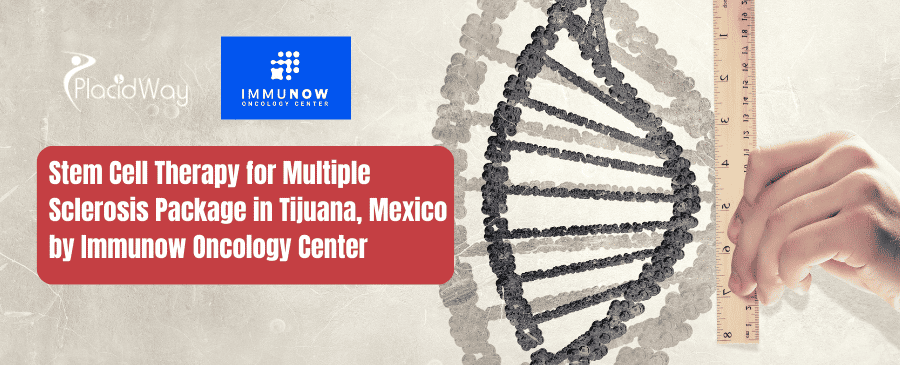 In recent years, stem cell therapy has emerged as a groundbreaking treatment for multiple sclerosis (MS), offering hope to those living with this debilitating condition. And at the forefront of this revolutionary treatment is Tijuana, Mexico. With its state-of-the-art medical facilities and skilled doctors, Tijuana has become a leading destination for individuals seeking stem cell therapy for MS. This cutting-edge therapy involves the use of stem cells, which have the incredible ability to replace damaged cells and regenerate tissue.
Stem Cell Therapy is emerging as a groundbreaking treatment option for Multiple Sclerosis (MS) patients, offering renewed hope and potential improvements in their quality of life. Immunow Oncology Center, situated in Tijuana, Mexico, stands at the forefront of providing cutting-edge stem cell treatments for MS patients.
By harnessing the power of these cells, doctors in Tijuana are offering new possibilities for MS patients, helping them manage symptoms, enhance quality of life, and potentially even halt the progression of the disease. But what sets Tijuana apart as a top destination for stem cell therapy? Alongside its advanced medical technology and expertise, Tijuana provides a warm and welcoming environment for patients, with affordable treatment options and a range of supportive services. If you or a loved one is affected by MS and seeking a game-changing treatment option, discover the power of stem cell therapy in Tijuana, Mexico. Embark on a journey towards a brighter future in the fight against multiple sclerosis.
You can get stem cell therapy for multiple sclerosis package in Tijuana, Mexico by Immunow Oncology Center with the price starts at $4,600. Please refer to price list table below:
| | |
| --- | --- |
| Location | Cost in USD |
| Tijuana, Mexico | $4,600 |
| United States | $20,000 |
Note: price may change and vary depends on complexity of procedures and patient conditions. Click free quote button below to learn more:

Expert Medical Team: Immunow Oncology Center boasts a team of skilled and experienced medical professionals dedicated to offering the best possible care.
Cutting-Edge Facilities: Tijuana is equipped with modern medical infrastructure, ensuring patients have access to advanced technology and top-notch facilities.
Affordable Treatment: The cost of stem cell therapy in Tijuana is often more budget-friendly than in many other countries, without compromising on quality.
Holistic Environment: Tijuana's serene and welcoming environment promotes healing and relaxation, contributing positively to the overall treatment experience.
Medical Tourism Destination: Tijuana is a popular medical tourism hub, offering not only excellent medical care but also a variety of attractions for patients and their families.
The stem cell therapy for MS procedure at Immunow Oncology Center involves extracting stem cells from the patient's body, processing and enriching them, and then reintroducing them into the body. These stem cells have the potential to regenerate damaged tissues and modulate the immune system, potentially alleviating the symptoms of MS and promoting healing.
Stem Cell Therapy Sessions: A series of stem cell infusions tailored to each patient's needs.
Medical Consultations: Comprehensive consultations with medical experts to personalize the treatment plan.
Accommodation: Comfortable lodging during the treatment period for both patients and accompanying persons.
Airport Transfers: Seamless transportation to and from the airport and the clinic.
Post-Treatment Follow-up: Regular check-ins to monitor progress and address any concerns.
Travel Expenses: Costs associated with travel, such as airfare and visas.
Personal Expenses: Any expenses not directly related to the medical treatment, such as sightseeing and entertainment.
Additional Medications: Medications beyond those included in the treatment plan.
Special Medical Complications: Costs arising from unforeseen medical complications.
Extended Stay: Charges for any extended stay beyond the treatment period.
Stem Cell Therapy for Multiple Sclerosis Pre-Op Tests:
Medical History Review: Understanding the patient's medical background to tailor the treatment plan.
Physical Examination: Assessing the patient's overall health and condition.
Blood Tests: Checking for any underlying health issues and compatibility for stem cell therapy.
Imaging Studies: Such as MRI or CT scans to identify the extent of MS-related damage.
Immunological Tests: Evaluating the patient's immune system to ensure compatibility with stem cell therapy.

The treatment is overseen by a team of highly skilled doctors and medical professionals specializing in stem cell therapy for MS. Their expertise, coupled with their dedication to patient well-being, ensures a safe and effective treatment experience.
Here are the Top Regenerative Medicine Specialists in Tijuana, Mexico
1. Dr. Fernando Estrella
A seasoned expert in stem cell therapy, Dr. Estrella's vast experience, and commitment to patient care have made him a sought-after name in the domain of regenerative medicine. He believes in an evidence-based approach and ensures his patients are provided with the most up-to-date treatment modalities.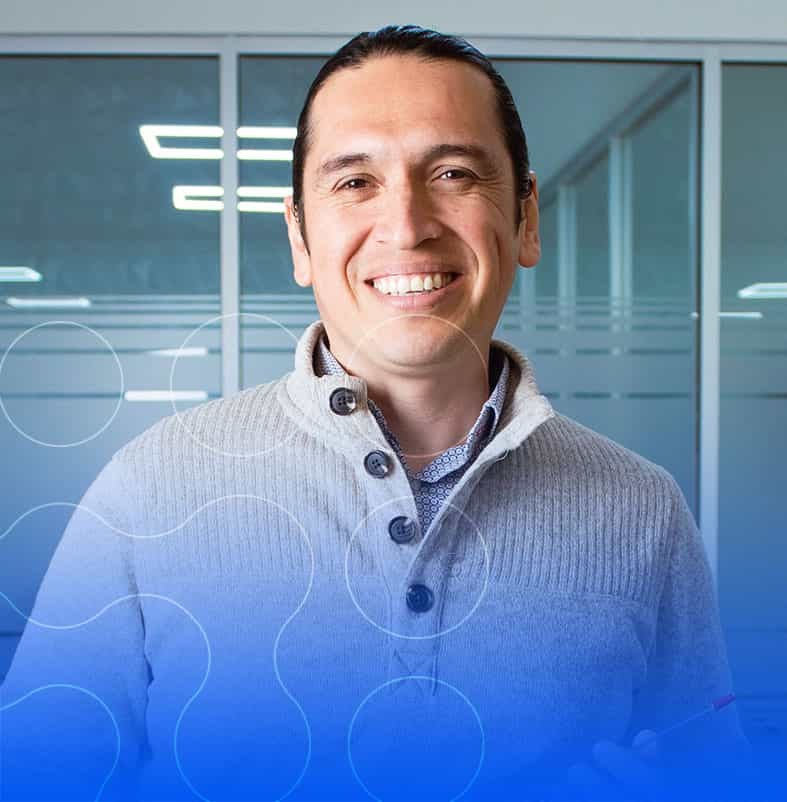 Dr. Fernando Estrella
2. Dr. Lulu
 Renowned for her meticulous attention to detail, Dr. Lulu has a passion for pushing the boundaries in stem cell treatments. Her patient-centric approach ensures that every individual receives personalized care tailored to their specific needs.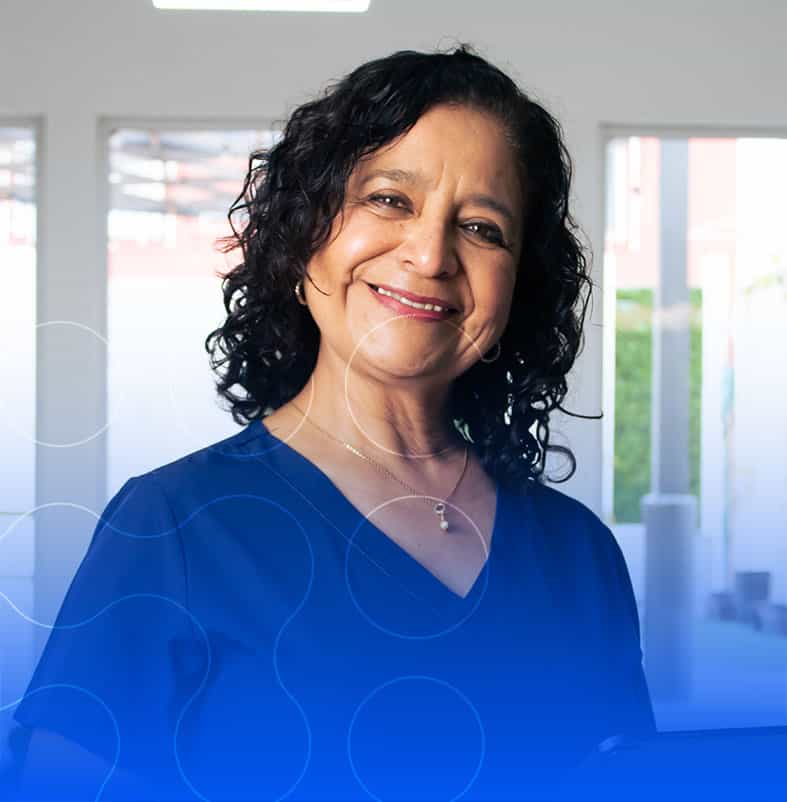 Dr. Lulu
At Immunow Oncology Center, we combine expertise with compassion, ensuring you embark on a healing journey marked by safety, efficacy, and trust.
Connect with us to learn more about how stem cell therapy can transform lives.
Is Stem Cell Therapy for Multiple Sclerosis Right for You?
Disease Progression: Stem cell therapy is most effective in early to mid-stage MS.
Medical History: Certain medical conditions or treatments may impact the suitability of stem cell therapy.
Expectations: Patients must have realistic expectations and understand that outcomes vary.
Consultation: A thorough consultation with medical experts helps determine suitability.
What to Expect During Stem Cell Therapy for Multiple Sclerosis?
Initial Preparation: Pre-op tests, consultations, and planning the treatment journey.
Stem Cell Infusions: Non-invasive infusions with potential mild discomfort.
Monitoring and Recovery: Regular check-ins and post-treatment follow-ups to track progress.
Potential Side Effects: Mild side effects like temporary fatigue or soreness.
1. Q: Can I continue my current medications alongside stem cell therapy?
A: Your medical team will review your current medications and adjust your treatment plan accordingly. Some medications may need to be temporarily adjusted or paused during the therapy to optimize results.
2. Q: Why choose Tijuana, Mexico, for stem cell therapy?
A: Tijuana offers advanced medical facilities, an experienced medical team, affordable treatment options, and a serene environment that fosters healing, making it an ideal destination for stem cell therapy.
3. Q: How long does a typical stem cell therapy package last?
A: The duration varies, but a typical package includes several sessions over a span of days or weeks. The exact length depends on the treatment plan tailored to each patient.
4. Q: Are there any risks associated with stem cell therapy for MS?
A: While generally considered safe, as with any medical procedure, there are potential risks such as infection or mild discomfort. Your medical team will discuss potential risks during the consultation.
5. Q: Who is an ideal candidate for stem cell therapy for MS?
A: Ideal candidates are those in early to mid-stage MS, with realistic expectations and a medical history that supports the treatment. A thorough consultation helps determine suitability.
6. Q: How soon can I expect to see results from stem cell therapy for MS?
A: Results vary based on individual response, disease stage, and treatment plan. Some patients may experience improvements shortly after treatment, while others might notice changes over time.
Ready to explore the transformative potential of stem cell therapy for MS in Mexico? Contact PlacidWay Medical Tourism to schedule your consultation at Immunow Oncology Center in Tijuana, Mexico, and take a step towards improved well-being. Click contact us button below for more information:

Related Experiences:
Multiple Sclerosis Stem Cell Therapy in Mexico
Multiple Sclerosis Stem Cells Treatment in Europe
Guide to Stem Cell Treatment for MS in India
Regenerative Medicine for Multiple Sclerosis in United States
Stem Cell Therapy for COPD in Tijuana Mexico
Stem Cell Therapy for Diabetes in Tijuana, Mexico
---