Tummy Tuck with Liposuction in Mexicali, Mexico - $5,000
Package price starting from:
$5000
Treatment:
Cosmetic/Plastic Surgery, Tummy Tuck Surgery, Liposuction
Focus Area:
Tummy Tuck | Liposuction | Cosmetic Procedures | Plastic Surgery | Plastic Surgeons | Abdominoplasty | Mexicali | Mexico
---
Affordable Abdominoplasty with Liposuction in Mexicali Mexico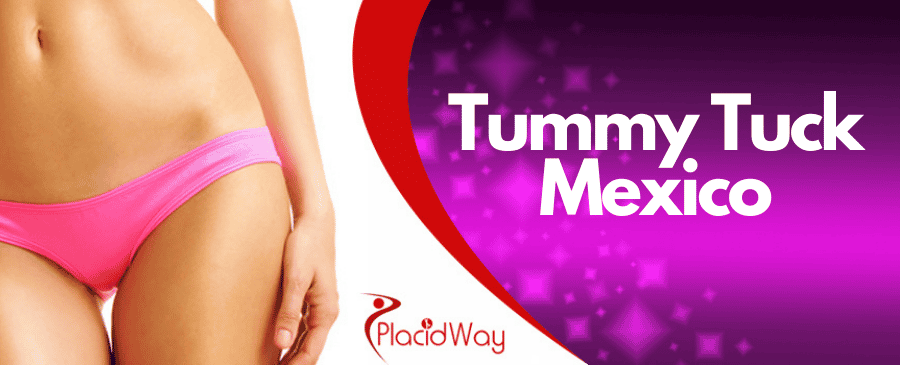 Best Tummy Tuck

 

with Liposuction in Mexicali, Mexico
Do you have excess fat or loose skin in your abdomen and you cannot get rid of it? Abdominoplasty or Tummy Tuck with Liposuction in Mexicali, Mexico may be the best solution you need. This cosmetic surgery process removes loose skin and excess fat using a technique called Pull & Tighten and Liposuction. If you want to get a well-toned abdomen a well as flatter and firmer stomach that can last a lifetime, Tummy Tuck surgery is what you need.
Tummy Tuck and Lipo in Mexico
Having liposuction together with the classic tummy tuck is now a typical method. It will be safe to combine the two operations mainly to deal with the hip and flank areas. This really is a useful solution to extenuate the curve of the waist along with the abdominoplasty. It is vital that you understand that there is a limit on how much fat I can take away in mixed cosmetic surgery.
A large percentage of patients have liposuction performed at the same time as their tummy tuck. The most common liposuction areas are the sides and lower back love handle, the saddlebags, along the inner thighs. The causes of mixing the two operations are twofold. Firstly, a much more balanced figure with natural, beautiful proportions usually results from the combination of a tummy tuck and then liposuction. Second, it will save the patient's money compared to returning for another procedure to address the places previously mentioned.
Tummy Tuck With 

Lipo Cost in Mexico
The cost of tummy tuck with liposuction in Mexicali, Mexico is around $5,000. While in the US cost can range more than $11,000.
| | | |
| --- | --- | --- |
| Country | Procedure | Cost |
| Mexicali, Mexico | Liposuction with Tummy Tuck | $5,000 |
| United States | Liposuction with Tummy Tuck | $11,000 |

Tummy Tuck With Liposuction Package Inclusion:
Consultations before and after the operation

Hospital fees including night stay

Medical charges like doctors fees, assistants, nursing staff, etc

Post-surgery cloths
Tummy Tuck With Liposuction Package 

Exclusions:
Accommodation for revival

Lab work before the operation

Airfare
List of Required Pre-Operation Tests:
Complete blood count

Pregnancy test

Hematocrit

ECG, etc
Length of Stay: 7-10 Days
Note:
All the prescribed laboratory tests should be completed at least 7-10 days before the operation. Laboratory tests will be prescribed after a thorough check-up of the patient.
Payment Option: Cash, wire transfer, credit card
Note:
The clinic may ask you for an advance money deposit once you decide to receive the treatment.
How the Tummy Tuck Procedure with Liposuction is Performed?
IV sedation and regional blockage are generally used for tummy tuck surgery. The surgeon will make two incisions- a small one in the belly button and another one from hip to hip. Skin from the abdominal wall will be detached, which will let the surgeon see the fascia and the muscle wall. To make the middle line of the abdomen lighter, the surgeon will suture the muscles.
To complement the final results, tumescent liposuction is performed along with tummy tuck. During the process, the surgeon will pull the abdominal skin and remove the excess skin. Some dissolve stitches will be used to close the incision and the surgeon will leave drains for 1-2 weeks (the duration will depend on the patient's recovery). The drains will create a new extra space from where all the excess watery liquids produced by the patient's body will way out.  
Benefits of  Tummy Tuck Surgery with Liposuction
The plastic surgeon can concurrently address exercise-resistant fat along with repairing muscle tissue and eliminating loose skin.

No need for two separate surgeries. You will get the benefits of both the procedures in a single surgery and will have only one recovery period.

Combining tummy tuck and liposuction can maximize the results of body contouring in a way that is not really possible if you opt for any one procedure.

Loose skin and excess fat go hand-in-hand in most cases. When both these concerns are treated together, the result is definitely most effective and efficient.
Located in the northern part of Mexico, Mexicali is one of the largest cities of Mexico. The city has emerged as one of the most preferred medical tourism destinations. General Rodolfo Sanchez Taboada International Airport connects the city with all the major cities of Mexico as well as other countries across the world.
For more information about the Tummy Tuck with Liposuction package or if you need a FREE quote, please click the button below!

Related Experiences:
Liposuction in Mexicali, Mexico
Tummy Tuck in Mexicali Mexico – Get Better Posture Now!
Tummy Tuck in Mexico City
Liposuction in Mexico City
Tummy Tuck in Guadalajara Mexico – Get Pre-Baby Bodies Back!
Tummy Tuck in Tijuana Mexico – Improve Your Body Shape!
---