Dental Fillings in Liberia, Costa Rica by Dental Clinic OCI
Package price starting from:
$805
Treatment:
Dentistry, Dental Fillings
Location:
In front of Pizza Hut, local number 3 next to exclusive footwear, Liberia, Guanacaste. Liberia Liberia, Costa Rica
Focus Area:
Dental Fillings in Liberia, Costa Rica | Dental Clinic OCI
---
All-Inclusive Teeth Fillings Package in Liberia C.R.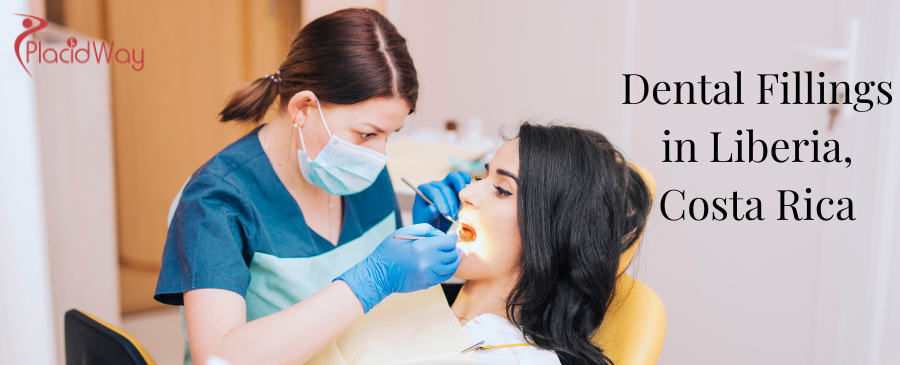 Affordable Package for Teeth Fillings in Liberia Costa Rica
Help your teeth to stop caries progression by repairing the damaged tooth and restoring its normal function and appearance with our Dental fillings in Liberia Costa Rica package. Improve your confident smile in the tropical Costa Rica environment!
Package Price: $805
Inclusions: 
Consultation

Cleaning

X-Ray panoramic

5 Fillings on one surface
Clinic: Dental Clinic O.C.I.
Dentists: Edgar Pabon, Fabian Fernandez, Karina Malavassi, Luis Granera,  Wendy Villalta and Oscar Cisneros.
Location: Liberia, Costa Rica
Dental Clinic O.C.I. is strategically located in Liberia, Costa Rica surrounded by nature areas and beaches. Here you can gain an excellent dental vacation package, enjoy the beauties of Costa Rica and design your smile at an affordable price. The clinic offers high-quality dental treatments to local and international patients.
Dental Clinic O.C.I. Highlights:
Comply with the highest standards of biosafety and hygiene.

Extensive doctor's experience allows us to provide you with a professional service.

Affordable prices as well as aesthetic packages.

Completely personalized attention according to your needs.
A dental filling is used to treat a small hole, or cavity, in a tooth. The dentist removes the decayed tooth tissue and then fills the space with a filling material. Several filling materials are available to repair cavities, including tooth-colored (composite) fillings and silver-colored (amalgam) fillings.
Dental Fillings cost in Liberia $805 and include 5 Fillings on one surface. Below are the prices in Liberia compared to US and Canada.
Country

Procedure
Cost in USD

Canada

Dental Filling

$900

United States

Dental Filling

$1,000

Liberia, Costa Rica

Dental Filling 

(5 fillings on 1 surface)

$805
Note: Contact the clinic directly for more information about the final price. The price may vary depending on your condition and the complexity of the surgery.

Affordable dental procedure.

Repairs cracked or broken teeth and teeth that are worn down from misuse.

Provide an effective solution for minor tooth cavities and small fractures in a tooth.

Seals a cavity and helps to even out the tooth's surface.

Improves your bite function.

Significantly reduce the sensitivity caused when decay destroys tooth enamel.
Healthy smile pack
Consultation

Cleaning

X-Ray panoramic

5 Fillings on one surface
Hotel or recovery house

Preoperative lab work

Airfare
Payment Options: Cash, credit card, wire transfer
Note: The center may require a money deposit once a patient decides to book the surgery.
Best 

Dentists

 in Liberia at Dental Clinic OCI 
Dentists at Dental Clinic OCI in Liberia offer state-of-the-art dental procedures at competitive prices. They are specialists in smile restoration and dental surgery and members of prestigious dental associations. 
Oscar Cisneros

Wendy Villalta
Why Choose Dental Fillings in Liberia, Costa Rica?
Dental work in Liberia, Costa Rica, has become increasingly popular due to quality, effective, and low-cost treatments. Liberia is a city in northern Costa Rica near the Nicoya Peninsula. In addition to world-class dental services, it also provides numerous attractions to nature and beach lovers.
As a dental tourist, you'll find interesting things to do and explore in this beautiful historic city such as:
Volcano in Rincón de la Vieja National Park 

Palo Verde National Park 

Coffee Farm tours

Playa Hermosa

Witch's Rock
FAQs

 

for Dental Work in Liberia
How long do fillings last?
You can expect a metal filling to last for about 15 years on average before it needs to be replaced. However, the length of time can vary based on several factors, such as teeth grinding or clenching. And of course, maintaining regular oral hygiene is a must.
How many fillings is normal?
In order to not develop tooth cavity problems, you have to take care well of your teeth. Adults can develop around three cavities during their lifetimes. This means an average adult has at least three or four fillings in their jaws. The other ones can end up with more than ten fillings which depend on their hygiene level.
What is the disadvantage of tooth filling?
There are certain disadvantages of getting tooth filling. The two main risks include infection and injury. Sometimes a filling can separate from the tooth, leaving a small space open. This space then becomes susceptible to bacteria and causes more cavities and infection.
This is why you need a dental specialist who will offer the best quality filling material for your teeth.
Is tooth filling good for health?
Yes, a tooth filling is generally good for your oral health. Dental fillings can stop the spread of any decay current in a tooth, improving your oral health. Fillings also prevent the ability of decay to reenter the same area of an affected tooth.
Is it important to get fillings?
Of course it's important to get fillings for several reasons. The main reason is that if you don't get a tooth filling, the unhealthy teeth and any tooth decay will spread onto other teeth. This makes your healthy teeth unhealthy and the problem can be much worse. A filling will solve your tooth decay problem.
Get a Cost-Effective Package for 

Dental Fillings

 in Liberia Today!
Book an all-inclusive package for Dental Fillings in Liberia Costa Rica at the top clinic! Experienced dentists at Dental Clinic O.C.I. will help you achieve your natural-looking smile and oral health goal. Contact us for more details!
Related Experiences:
All on 8 dental implant in San Jose Costa Rica
Dental Implants in San Jose, Costa Rica
All-on-6 Dental Implants in San Jose Costa Rica
Dentures in San Jose Costa Rica
Dental Veneers in San Jose Costa Rica
Dental Crowns in San Jose, Costa Rica
---
Dentistry Related Packages
Dentistry Related Experiences