Package Details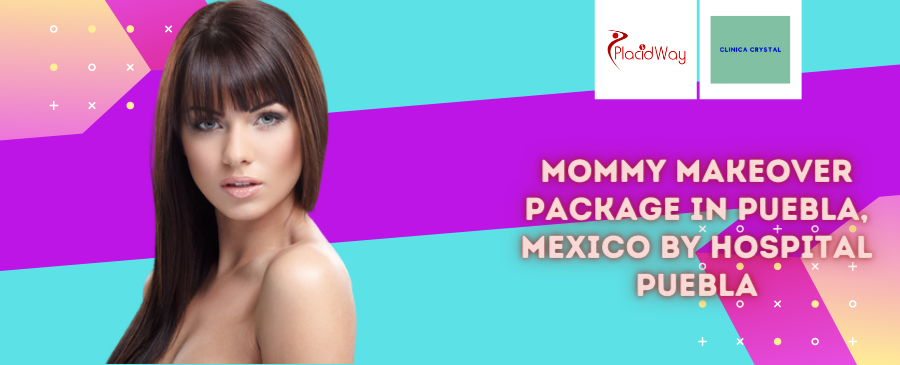 Amazing Mommy Makeover Package in Puebla, Mexico
Hospital Puebla provides a cheap package for Mommy Makeover in Puebla, Mexico. Get top treatment free quotes for top centers. Hospital Puebla Clinica Crystal is a excellent center for Aesthetic Surgery that gives First-Class Plastic, Aesthetic, and Reconstructive procedures in Puebla, Mexico. The center is owned by prestigious specialist of Plastic and Stylish surgery Dr. Frank Estefano Cepeda Guillen. The center is outfitted with up-to-date, safe devices and innovations to offer the best Mommy Makeover surgery at a competitive expense.
Definition of Mommy Makeover Treatment in Puebla, Mexico
Mommy Makeovers are a gathering of procedures that are applied to assist you with getting the pre-pregnancy shape or figure that you seek. As is known, a woman's body will change coming about to envisioning any kind of family down the line. The skin seems to lose its adaptability, equivalently as its standard shape. This effects diminishing assurance, additionally as changes in body shape completely. Properly, Mommy Makeover offers top answer for lady to get tight skin, delete stretch inscriptions, give generally skin modifying and improvement, and other beautification benefits.
Get Mommy Makeover Package in Puebla, Mexico by Hospital Puebla with the price starts from $13,500.
Note: Price can different or change depends on complexity of the procedure. Please follow Price Policy in Hospital Puebla or contact Customer Representative.
This is amazing makeover procedure for mother who needs to recover her body following contemplating replacements. It consolidates three mediations: recovering the shape and flawlessness of the bust; level mid-area and crash flood fat from thighs and midsection. Usual Mommy Makeover procedures for the most part consolidate Tummy Tucks, Liposuction, Breast Reductions, Genital Rejuvenation, etc. The following are a couple of prerequisites before going through Mommy Makeover in Puebla, Mexico by Hospital Puebla:
This surgery consists of reconstructing the chest and abdomen, lift or breast augmentation (breast lift or augmentation with implants) with implants must be performed depends on your cup size.  Liposuction and abdominoplasty are also performed with reinforced of the abdominal muscles to increasing the waist; Brazilian butt lift with fat graft is included at no additional cost.
It is necessary to carry out blood tests, a week before you should take tablets with iron, folic acid, vitamin C and erythropoietin that will be administered here. Recovery time is two weeks using abdominal girdle and bra orthopedic.
Below are some advantages of selecting Mommy Makeover Package in Puebla, Mexico by Hospital Puebla:
Here you can find inclusions for Mommy Makeover Package in Puebla, Mexico by Hospital Puebla:
Check below information of exclusions for Mommy Makeover Package in Puebla, Mexico by Hospital Puebla:
Below are some pre op tests in Mommy Makeover Package in Puebla, Mexico by Hospital Puebla below:
Note: The pre-op tests will be suggested after an essential physical check up. The tests are required to be done before 7-10 days of the treatment.
Payment Options: Cash, Credit Card, Wire Transfer
Note: The clinic may ask you for money deposit once you decide to receive the surgery.
Here you can find information about Mommy Makeover Surgeon in Puebla, Mexico by Hospital Puebla:
Mexico has become one of the main nations in protected, reasonable plastic surgery with certify and popular, sought-after surgeons. Plastic Surgery procedures in Mexico are additionally regularly more affordable than medical procedures acted in the United States and different nations.
Maybe the explanations for its ubiquity are because of Puebla, Mexico offers plastic surgery procedures at reasonable expense and simple to access by neighborhood and unfamiliar patient. Going to Puebla, Mexico makes you to set aside cash up to 70% on Mommy Makeover. procedure.
Most of Puebla, Mexican clinical focuses is awe inspiring and is staffed by essentially prepared and English talking well-informed authorities. You can see as simpler to speak with all nursing and clinical staffs utilizing English. Puebla, Mexico has accomplished extensive thriving thought and its public clinical consideration is palatable for most all global patients.
Here you will find information about FAQ (Frequently Asked Questions) for Mommy Makeover in Puebla, Mexico by Hospital Puebla:
The normal expense of plastic procedures in Mexico is one of the most sensible on the planet. Since clinical thought, conventional costs, and clinical supplies are in a general sense more sensible than in the United States.
Patients who select Mommy Makeover surgery in Mexico will push toward the best clinical focuses and working environments. These workplaces have stayed aware of explicit assumptions for care, movement, and clearly, orderliness and cleanness.
Plastic surgery in Puebla, Mexico is picked by different people and has displayed to be staggeringly gotten. Endeavor to review the restrictions of the surgeon going prior to picking Plastic surgery in unequivocal hospital.
Puebla, Mexico is a gotten and sensible goal to loosen up to for Mommy Makeover. Of the various countries offering clinical travel, Mexico is among awesome for U.S. correspondingly Canadian patients since costs of Mexico surgery are dependably much lower than costs in the U.S. similarly as Canada.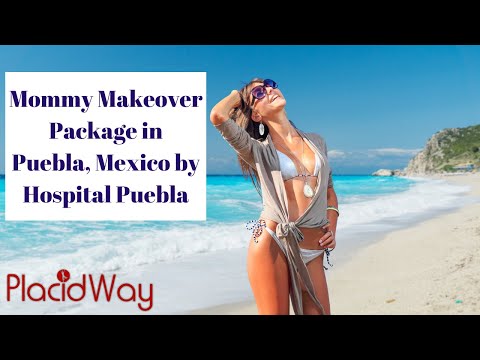 Mommy Makeover Package in Puebla, Mexico by Hospital Puebla will give enduring and good outcome for Mommy Makeover surgery. Top surgeon in Puebla, Mexico by Hospital Puebla is utilizing trend setting innovation to guarantee your solace and comfort. Update your body and beauty appearance now by applying Mommy Makeover in top clinic in Puebla, Mexico. Click button beneath and get in touch with us:
Related Experiences:
Useful Guide to Mommy Makeover in Tijuana Mexico
Mommy Makeover in Mexico
Mommy Makeover in Colombia
Mommy Makeover in Costa Rica - Reshape Your Body Figure!
Mommy Makeover Turkey - Restore Your Pre-Pregnancy Body
Transform Your Look with Mommy Makeover in India