Breast Implants Package in Tijuana, Mexico at Low-Cost
Package price starting from:
$5500
Treatment:
Cosmetic/Plastic Surgery, Breast Implants
Location:
Tijuana, Mexico, Mexico
Focus Area:
Gastelum Cosmetic Surgery | Tijuana | Mexico | Breast Implants
---
Affordable Package for Breast Augmentation in Tijuana, Mexico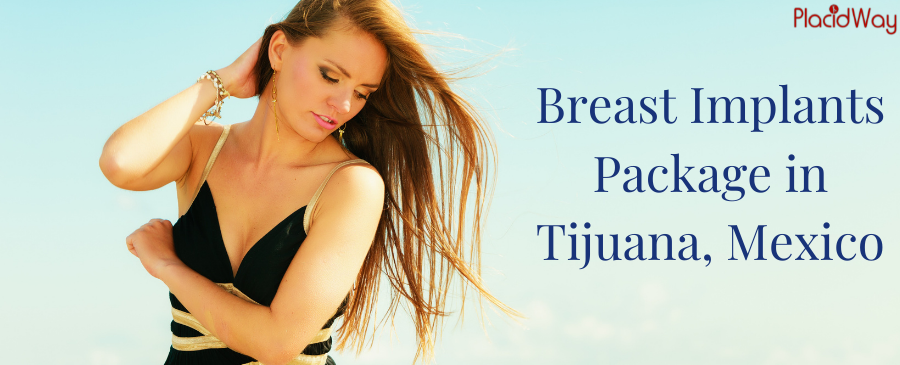 Gastelum Cosmetic Surgery offers an amazing package for Breast Implants in Tijuana, Mexico. Get low-cost breast augmentation in Tijuana today at PlacidWay. A surgeon uses Breast Implants to help women improve their aesthetics and breast size. When you're not satisfied with your breast size or have other breast problems, then breast implants are the solution. Gastelum Cosmetic Surgery is a popular plastic surgery clinic in Mexico. The clinic works with international patients and has a proven track record of success.
Benefits of Gastelum Cosmetic Surgery clinic:
Safe and effective plastic surgery

Experienced medical team

Board-certified plastic surgeon

Low-cost breast surgery

The latest technology and modern facilities.
What is a Breast Implants procedure?
Breast Implants is a popular plastic surgery also known as Breast augmentation. This surgery involves placing breast implants under the breast tissue or chest muscles. Breast implants surgery helps you improve your confidence and breast aesthetic.
Cost of Breast Implants in Tijuana by Gastelum Cosmetic Surgery
The average cost of Breast Implants in Tijuana is only $5,500. While In the US and Canada, you would have to pay over $7,000 for the same quality of the surgery. Here are the prices in North America vs. Tijuana:
Note: For more information about the final price, make sure to contact the clinic directly. The price may vary depending on your condition and the complexity of the surgery.

Advantages of Breast Implants in Tijuana, Mexico by Gastelum Cosmetic Surgery
Safe plastic surgery

The high success rate of surgery

Improved confidence

Improved aesthetic

Getting the desired results of a breast implant procedure
All related surgical cost: surgeons, anesthesia, equipment, hospital stay, nursing care.

X-Rays, Laboratory works

Pre-surgical Evaluation

Post-surgical medication and follow-up

Medical attention and security 24/7

Surgery in Hospital De Los Archangeles
Payment Options:  Cash, Credit and Debit Cards.
Best Plastic Surgeons in Tijuana at Gastelum Cosmetic Surgery
Doctor Name
Experiences and Specializations

Board Certified Cosmetic Surgeon in Tijuana, Mexico.

Surgeon Clinica Leal

CEO of Comercializadora Oceptis Sa de CV from 2010 - present in Tijuana Mexico

CEO of Administradora Leal SA de CV from 2010- present in Tijuana Mexico

Professional Aesthetic Plastic Surgeon at Medica Gastelum Sa de CV from 2000 - present in Tijuana Mexico.
Due to its proximity to the USA, Tijuana is a famous Mexican town for medical tourism. Besides world-class healthcare, Tijuana also boasts numerous places where you can relax and indulge in Mexican food, culture, people, and nature. We recommend the following tourist spots you can explore in Tijuana:
Pasaje Rodriguez 

Tijuana Cultural Center

Avenida Revolucion

Mercado El Popo
FAQs (Frequently Asked Questions) about Breast Implants in Tijuana
Here you can find information about Frequently Asked Questions for Breast Implants in Tijuana, Mexico:
What should I expect after the Breast Implants procedure?
You should expect to get the desired results after breast implant surgery. However, be realistic and know that getting boob surgery will not improve your overall health and appearance. You must discuss the options with your surgeon and he will let you know what to expect.
Are the results of Breast Implants permanent?
The results of breast implants can last long if you take aftercare as your doctor suggested. It is possible that he will recommend revision surgery after 10-15 years from the first breast implant surgery. Therefore, the results of breast implants are not permanent but they are long-lasting.
Am I a good candidate for Breast Implants?
If you would like to know if you are a good candidate for breast implants, the following may help
You have good health

Your breasts are sagging, flat, asymmetrical, or lack volume

You are non-smoker

You don't expect perfection
What is the recovery process like?
After breast implants, you will probably feel weak and sore for 2-3 weeks. Swelling is also expected as well as feeling less energy. This may last for several weeks after surgery. However, you should know that each person is different and your recovery process may depend on many things. Follow the steps your surgeon advised to get better as quickly as possible.
Book Now Low-Cost Breast Implants Package in Tijuana, Mexico!
Choose an amazing Breast Implants package in Tijuana today and improve your physical appearance. Gastelum Cosmetic Surgery clinic offers you a low-cost package for Breast Implants in Tijuana. Contact us now to find out more!

Related Experiences:
Breast Implants in Guadalajara, Mexico
Breast Implants in Merida Mexico
Breast Implants in Mexico City
Breast Implants in Mexicali, Mexico
Shape Your Beauty with Breast Implants in Cancun Mexico
Get Breast Implants in Mexico at Affordable Cost!
---
Cosmetic/Plastic-Surgery Related Packages
Cosmetic/Plastic-Surgery Related Experiences