Package Details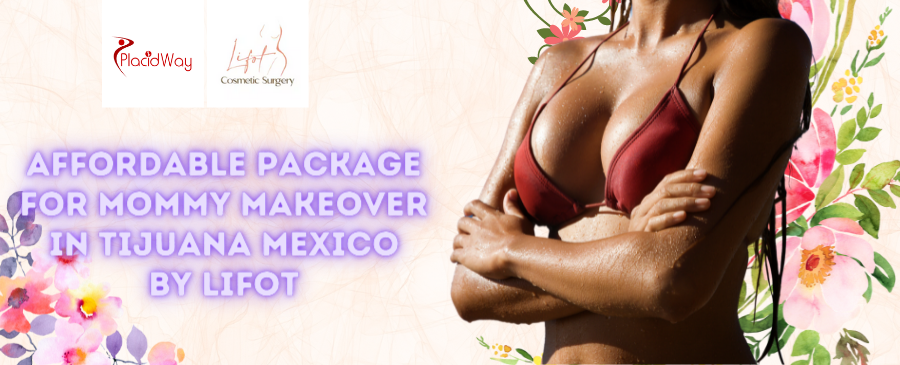 Mommy Makeover in Tijuana Mexico Make Your Pre-Pregnancy Figure Back
Lifot provides affordable package for Mommy Makeover in Tijuana Mexico. Get top quality Cosmetic Surgery in Tijuana Mexico now at PlacidWay. Mommy Makeovers have become increasingly popular in recent years, as more and more women strive to regain their pre-pregnancy bodies. Mommy Makeovers typically involve a combination of procedures, such as breast augmentation, a tummy tuck, and liposuction.
Lifot Hospital in Tijuana Mexico is a leading destination for Mommy Makeovers, thanks to our experienced surgeons and state-of-the-art facilities. We understand that every woman is unique, and we tailor each Mommy Makeover to meet the individual needs and goals of our patients. Whether you're looking to regain your pre-baby body or simply want to improve your appearance, we can help. Contact us today to schedule a consultation.
What is Mommy Makeover?
Mommy Makeover is a term used to describe a combination of cosmetic procedures that are performed to help mothers regain their pre-pregnancy body. Mommy Makeovers typically include procedures such as breast augmentation, tummy tuck, and liposuction. The goal of Mommy Makeover is to help mothers regain their confidence by achieving their desired body shape.
Mommy Makeovers are usually performed in a single surgery, which can last up to six hours. Recovery time after Mommy Makeover surgery can vary depending on the procedures performed, but is typically around two weeks. Mommy Makeovers are an excellent option for mothers who want to regain their pre-pregnancy body without undergoing multiple surgeries.
You can get Mommy Makeover in Mexico by Lifot with the cost starts from $8,500.
Note: For more information about final price, make sure to contact the hospital directly, as price can change depends on patient condition and complexity of procedure.
A mommy makeover is a combination of surgical procedures that are performed to restore a mother's body to its pre-pregnancy shape. The most common procedures included in a mommy makeover are breast augmentation, breast lift, tummy tuck, and liposuction. Mommy makeovers can be customized to each patient's individual needs and desired results.
The procedure is typically performed as an outpatient procedure, with the patient going home the same day. Recovery times vary depending on the specific procedures performed, but are typically between two and four weeks. A mommy makeover can help a mother regain her confidence and feel more like younger again after having children.
For your surgical procedure you need certain requirements to be evaluated correctly, they are the following:
Note: The pre-op tests will be suggested after an essential physical check up. The tests are required to be done before 7-10 days of the treatment.
Payment Options: Cash, Credit Card, Wire Transfer
Note: The clinic may ask you for money deposit once you decide to receive the surgery.
Plastic surgeons in Tijuana Mexico use their knowledge, skills, and training to improve patients' appearance and self-esteem. In addition, plastic surgeons in Mexico are highly trained and experienced in both types of surgery.
Plastic Surgeons in Tijuana Mexico use the latest techniques and technologies to provide their patients with the best possible results. Plastic surgeons in Mexico offer a wide range of surgical and non-surgical procedures to help their patients achieve their desired look.
Plastic surgeons in Tijuana Mexico offer a variety of services including breast augmentation, liposuction, tummy tucks, facelifts, Botox injections, and more. Choose a plastic surgeon in Tijuana Mexico who is board certified by the Mexican Board of Plastic Surgery. Here are several cosmetic surgeons you can find at Lifot Hospital:
Dra Yuliya Nikonova
Adriana Rayas
Linda Campo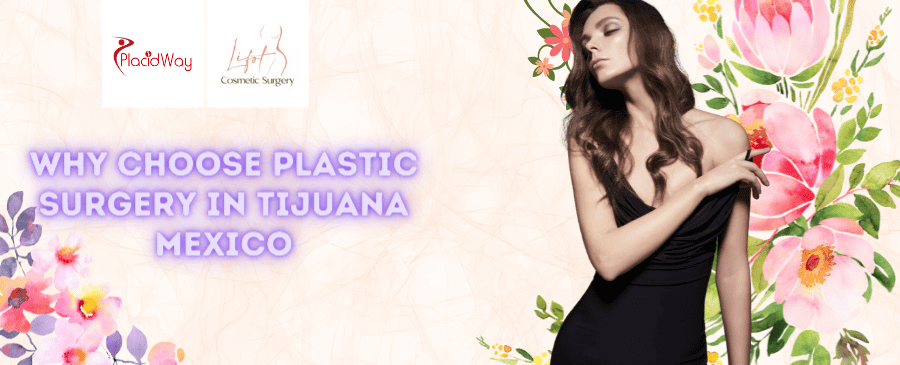 Why Choose Plastic Surgery in Tijuana? Tijuana is one of the most popular tourist destinations in Mexico. It is also a major hub for medical tourism, with patients coming from all over the world to receive treatment. There are many reasons to choose Tijuana for plastic surgery.
First, the city has a long history of experience in the field. Tijuana was one of the first cities in Mexico to offer plastic surgery, and today it is home to some of the best surgeons in the country.
Second, Tijuana is highly affordable. The cost of living is relatively low, and medical procedures are significantly cheaper than they are in developed countries. As a result, patients can save thousands of dollars by choosing to have their surgery performed in Tijuana.
Finally, Tijuana is convenient. The city is located just a short drive from San Diego, making it easy for patients to travel to and from their appointments. For these reasons and more, Tijuana is an excellent choice for plastic surgery.
Here you can find FAQs about Mommy Makeover in Mexico:
The best candidate for a mommy makeover is healthy, at a solid weight, and is not anticipating becoming pregnant once more. You will actually want to have kids after a mommy makeover yet it might switch the impacts of the surgery. If you have any questions or concerns about whether a mommy makeover is ideal for you or not, contact the surgeon directly.
After your Mommy Makeover in Mexico, your breasts and midsection will be more attractive and appear as though they did before pregnancy. In addition, a mommy makeover fixes and firms the breasts and midsection.
On your surgery date, you should be at the clinic for 4-7 hours. The actual procedure requires 3-6 hours.
After your Mommy Makeover in Tijuana Mexico, it is better to have someone with you for the full 24 hours following the procedure. You will be recuperating from sedation during this time and someone must drive you home and remain with you. Make sure to take day off in your work for two-weeks and keep away from demanding movement and exercise for approximately 6 months. If you want to sleep, it is suggested to rest on your back or side.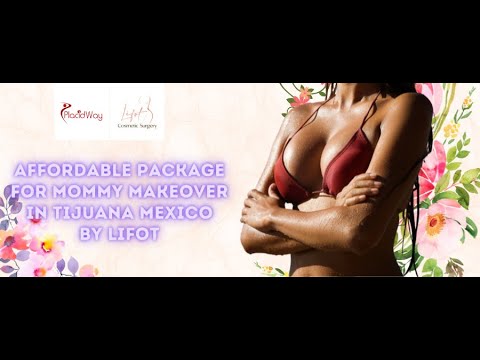 This procedure can help you achieve significant improvements in your appearance, and it has possibility to completely change your body. If you are considering a mommy makeover, consult with a board-certified plastic surgeon to see if you are a good candidate for the procedure. At Lifot, we can provide you with best package and affordable Mommy Makeover Cost in Mexico. Contact us now for more information!
Related Experiences:
Useful Guide to Mommy Makeover in Tijuana Mexico
Mommy Makeover in Mexico
Mommy Makeover in Colombia
Mommy Makeover in Costa Rica - Reshape Your Body Figure!
Mommy Makeover Turkey - Restore Your Pre-Pregnancy Body
Transform Your Look with Mommy Makeover in India