Lifot Cosmetic Surgery
Dra Adriana Rayas Cosmetic Surgery Clinic in Tijuana Mexico
Paseo de los Heroes 9211 Zona Urbana Rio 22010 Rio Tijuana, Baja California, Mexico, Tijuana, Mexico

Specialty:

Cosmetic/Plastic Surgery

Focus Area:

Plastic Surgery | Lifot Clinic | Liposuction | Mommy Makeover | Breast Lift | Abdominoplasty | Rhinoplasty | Breast Augmentation | Tummy Tuck | Dra Adriana Rayas | Tijuana | Mexico
Lifot Cosmetic Surgery Profile Overview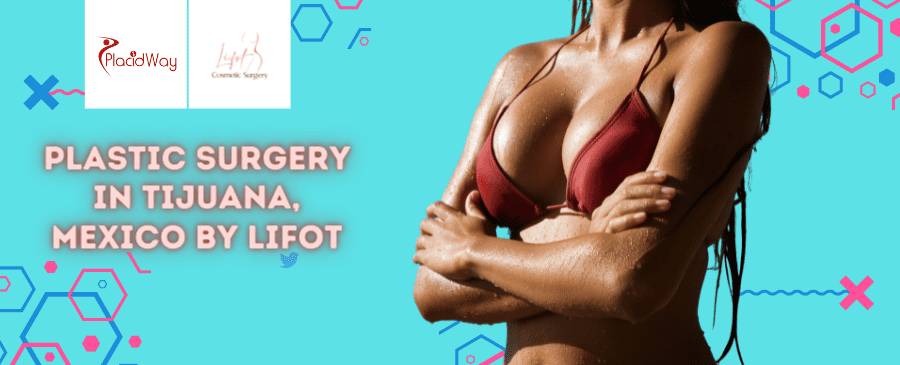 About Lifot Clinic for Plastic Surgery in Tijuana, Mexico
Lifot provides best Plastic Surgery in Tijuana, Mexico. Book online now Liposuction, Mommy Makeover, and Liposuction at Lifot. With years of experience, our Plastic Surgeons in Tijuana are doctors dedicated to the treatments of cosmetic and plastic surgery.
Plastic Surgery in Tijuana, Mexico by Lifot provides you with a dedicated medical service to meet the satisfaction of all its patients. With surgeons who are certified and experienced in treating various conditions and the desire of patients to improve their appearance, this is where you can make dreams come true.
A number of experienced surgeons such as Adriana Rayas, Linda Campo, Dra Yuliya Nikonova, are all highly competent specialists in their fields. For your satisfaction in getting Plastic Surgery that provides long lasting results and is able to boost your self confidence, make sure to choose Lifot!
Benefits of Plastic Surgery in Tijuana, Mexico by Lifot
Here are several benefits that you can find for choosing Plastic Surgery Clinic in Tijuana, Mexico by Lifot:
Enhance your appearance

Boost your confidence and self-esteem

Affordable cost

Many selections of Plastic/Cosmetic Surgery

Mental health benefits

Pain reduction

Using safe equipments and latest technology
| | |
| --- | --- |
| Plastic Surgery Procedures | Price in USD |
| Brazilian Butt Lift | $4500 |
| Arm Lift | $2400 |
| Thigh Lift | $2400 |
| Tummy Tuck Surgery | $6000 |
| Breast Augmentation | $4200 |
| Mommy Makeover | $8500 |
| Face Lift | $5000 |
| Liposculpture | $4000 |
For more information about the Cost of Plastic Surgery in Tijuana, Mexico by Lifot, please contact the Customer Representative by pressing the button below:

Check below information about list of procedures for Plastic Surgery in Tijuana, Mexico by Lifot:
Liposuction is a surgery that utilizes a pull procedure to eliminate fat from explicit region of the body, like the mid-region, hips, and some more.
Mommy Makeover
The objective of a Mommy Makeover is to reestablish the shape and presence of a lady's body subsequent to childbearing.
Breast Lift
Mastopexy or Breast Lift is the plastic surgery procedure for raising drooping bosoms upon the chest of the lady.
Abdominoplasty
An Abdominoplasty is a procedure that smooths your mid-region by eliminating additional fat and skin and fixing muscles in your stomach divider.
Rhinoplasty
Rhinoplasty is a surgery to change the state of the nose. It can give the nostrils another shape, lessen the nasal tip, decrease the scaffold, and some more.
Breast Augmentation
Breast Augmentation is otherwise called increase mammoplasty is surgery to expand bosom size. It includes putting bosom inserts under bosom tissue or chest muscles.
Here you can get information about top Cosmetic Surgeon in Tijuana, Mexico by Lifot:
Doctor Name:
Dra Yuliya Nikonova

Adriana Rayas

Linda Campo
Plastic Surgery in Tijuana, Mexico by Lifot will help you to get your best appearance and restore your confidence. For information on Plastic Surgery Packages, or if you would like more information, please press the button below:

---
---