Nose Job in Tijuana by Lifot Cosmetic Surgery Clinic
Treatment:
Cosmetic/Plastic Surgery, Nose Surgery Rhinoplasty
Location:
Paseo de los Heroes 9211 Zona Urbana Rio 22010 Rio Tijuana, Baja California, Mexico, Mexico
Focus Area:
Rhinoplasty | Nose Job | Tijuana | Mexico | Lifot Cosmetic Surgery | Plastic Surgery | Cosmetic Surgery
---
Cost-Effective Rhinoplasty Package in Tijuana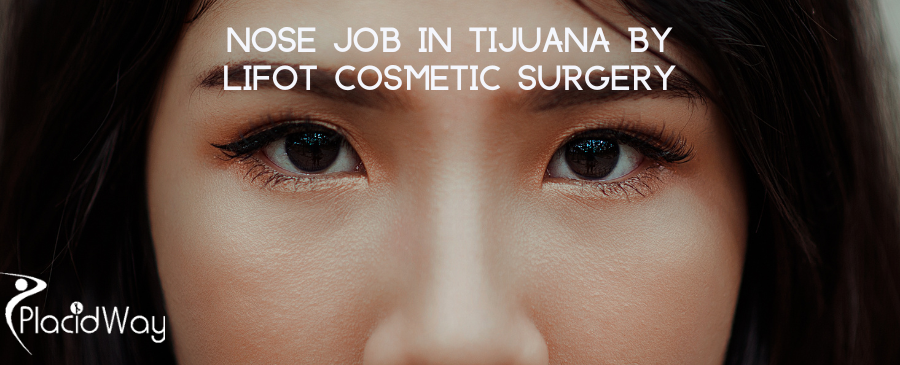 Affordable Nose Job in Tijuana, Mexico
Are you looking to enhance your facial features? Do you want to reshape your nose and get a pleasant physiognomy? The Rhinoplasty package in Tijuana can do that for you! 
Enhance your facial aesthetics and improve your breathing at a world-class clinic in Tijuana. Get the desired nose look and explore Tijuana - a town on the US-Mexico border. Save up to 60% compared to US and Canada prices.
Package Price: $3,700
Package Inclusions:
All Related surgical cost: Surgeons' fee, Anesthesiologist, Equipment, Hospital Stay

Surgery at Hospital Medac Tijuana

Post-surgical medication inside the hospital 
Lifot clinic is located in border-town Tijuana, Mexico and works with international patients providing them high-quality plastic surgery at an affordable cost.
Lifot Clinic Highlights:
Affordable cosmetic procedures 

The highly skilled plastic surgeons 

All-inclusive packages 

Services for international patients 

Uses top-notch technology in plastic surgery
Rhinoplasty, or nose surgery, is a procedure that changes the shape of the nose. Rhinoplasty can modify bone, cartilage, skin, or all three, changing the size, shape or proportions of your nose. Each operation is unique and is customized for the specific anatomy and goals of the person undergoing the procedure.
Rhinoplasty may be done inside the nose or through a small external incision between the nostrils at the base of the nose. Depending on the desired result, some bone and cartilage may be removed, or tissue may be added. A nose job is usually done as an outpatient procedure, meaning there is no overnight stay. You'll get general or local anesthesia.
Cost of Rhinoplasty in Tijuana, Mexico at 

Lifot
Nose Job in Tijuana, Mexico cost only $3,700. The same quality of procedure costs over $10,000 in America and Canada.
| | | |
| --- | --- | --- |
| Country | Procedure | Cost |
| Tijuana, Mexico | Rhinoplasty | $3.700 |
| United States | Rhinoplasty | $9,500 |
| Canada | Rhinoplasty | $10,000 |
Note: For more information about the final price, make sure to contact the clinic directly. The price may vary depending on your condition and the complexity of the surgery. 

Advantages of Nose Job in Tijuana
Repairs deformities from an injury

Corrects a birth defect

Improves some breathing difficulties

Narrows the opening of the nostrils

Reduces or increases the size of the nose

Changes the shape of the tip or the nasal bridge

Boosts self-esteem
All Related surgical cost: Surgeons' fee, Anesthesiologist, Equipment, Hospital Stay

Surgery at Hospital Medac Tijuana

Post-surgical medication inside the hospital
Hotel or recovery house

Preoperative lab work

Airfare
Payment Options: Cash, credit cards, and personal and travelers' checks.
Note: The center may require a money deposit once a patient decides to book the surgery.
Best Plastic 

Surgeons

 in Tijuana at Lifot
Best plastic surgeons in Tijuana at Lifot clinic are certified to perform effective plastic surgery such as rhinoplasty. They speak English well and have over five years of experience.
Adriana Elizabeth Rayas Gallardo

Linda Campos

Luis Armendariz
Explore Medical Tourism in Tijuana, Mexico
Patients from North America can easily reach Tijuana. This innovative border town resembles American cities in terms of culture and amenities. Besides quality plastic surgery clinics, Tijuana offers other advantages.
Here are the top attractions in Tijuana worth your visit:
Tijuana Cultural Center
Avenida Revolucion
Mercado El Popo
Playas de Tijuana
Museo de Cera de Tijuana
FAQs about P

lastic Surgery in Tijuana Mexico
What to expect after a nose job in Tijuana?
The nose job is done under local anesthesia with sedation or general anesthesia, depending on your surgery's complexity. After the surgery, you'll be in a recovery room and may have to stay overnight, which your doctor decides.
Your doctor will let you know about your recovery process afterward.
What are the Risks of Rhinoplasty Surgery?
The most common risks of a nose job procedure include bleeding, infection, and an adverse reaction to the anesthesia. Talk to your doctor about how these risks apply to you.
As a most-crossed border town, Tijuana is a very safe city for tourism and plastic surgery. The clinic in Tijuana uses modern techniques to provide quality plastic surgery. Every year. thousands of American and Canadian patients visit this border town for affordable cosmetic procedures with excellent results. 
Get this low-cost rhinoplasty package in Tijuana today and improve your facial aesthetics and breathing. Contact us for more information:

Related Experiences:
Rhinoplasty in Tijuana
Rhinoplasty in Merida, Mexico
Rhinoplasty in Cancun, Mexico
Rhinoplasty in Guadalajara, Mexico
Nose Job in Mexicali
Rhinoplasty in Mexico – Compare Clinics, Costs and Reviews
---
---
---
---