Package Details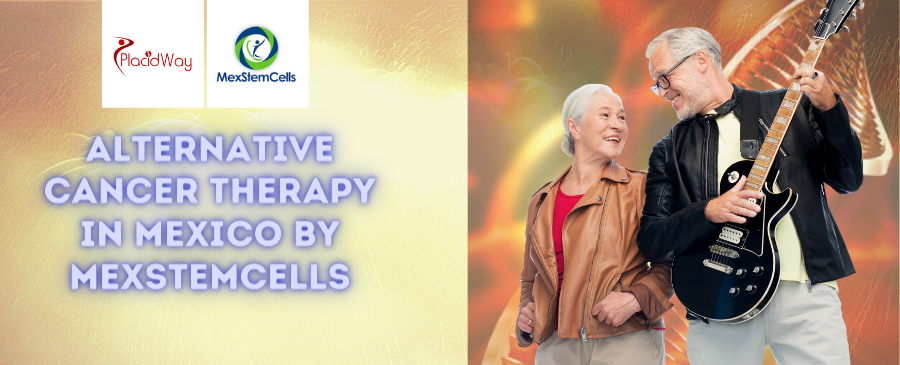 All Inclusive Packages for Alternative Cancer Therapy in Mexico City by MexStemCells
MexStemCells provides a cheap package for Alternative Cancer Therapy in Mexico. Find best Stem Cell for Cancer now at PlacidWay. Various studies were developed to find procedures or alternative treatments to combat cancer. Right now, specialists find that Cellular Immunotherapy is one of those systems that have great potential for treating this disease. Here we provide you with detailed information about all inclusive packages for alternative cancer therapy in Mexico by MexStemCells, so that you can get positive improvement from cancer from professional and top rated clinic.
Definition of Immunotherapy – Best Alternative Cancer Treatment
Cancer patients have now new alternatives to fight against this disease. Immunotherapy is a treatment for cancer that assists patient's immune system to oppose the disease. The white blood cells and organs are part of it, which make up for protection in fighting infections or other illnesses as well! It can be considered more powerful than traditional medicine because there's no need to use toxic chemicals; instead, they rely on natural substances found within organisms, monocytes/stem cell combo injections etc.
You can get Alternative Cancer Therapy in Mexico by MexStemCells with the cost starts from $8,900 to $13,450. Check the table below for more information:
| | | | | | |
| --- | --- | --- | --- | --- | --- |
| | | | | | |
| | Dendritic Cells | 160 | 4 | $11,800 | 8 Days |
| | Sintetic Antigen | 200 | 5 | $13,450 | 8 Days |
| | Autoimmune T Reg | 80 | 3 | $8,900 | 1 Day Every 3 weeks/Total 6 weeks |
Note: Final cost can change depends on complexity of procedure and patients condition. For more information, please refer to center policy, or contact customer support.
Note: The pre-op tests will be suggested after an essential physical check up. The tests are required to be done before 7-10 days of the treatment.
Payment Options: Cash, Credit Card, Wire Transfer
Note: The clinic may ask you for money deposit once you decide to receive the surgery.
There are many types of cancer, but not all can be treated with traditional methods. Stem Cell offers an innovative treatment plan for those who have found themselves suffering from advanced or terminal stages - providing hope for improvement for all patients. Mexico is also a country full of beauty and culture. The people are warm, friendly with an amazing attitude to life! The procedure for alternative treatment for cancer is also more affordable than most other countries.
Here you can find FAQs about Alternative Cancer Therapy in Mexico:
Yes, it is safe as long as you get treatments from good clinic and experienced specialist. Nowadays, stem cell treatments have been proven to show great results for many different health conditions, including cancer and other chronic diseases.
The process of using stem cells to repair or replace damaged tissue in your body has been growing more and more popular over the years. There are many potential benefits that can come from this treatment, including provide positive improvement from cancer, improved function for joints and many more.
In a world with an ever-increasing number of cancer patients, there has been much research into different ways to help them. One idea that is becoming more popular these days is stem cell treatments. Stem cells have been found to be a potential treatment for cancer because they can differentiate into any type of tissue in the body, including those that fight off disease. They also form new blood vessels and help in providing positive improvement for cancer and other chronic ailments.
Stem cells are being researched for their potential to treat a wide range of diseases and conditions. This includes many types of cancers, including Breast Cancer, Colon Cancer, Gastric Cancer, Kidney Cancer, Lung Cancer, Pancreatic Cancer as well as others that affect the brain or immune system.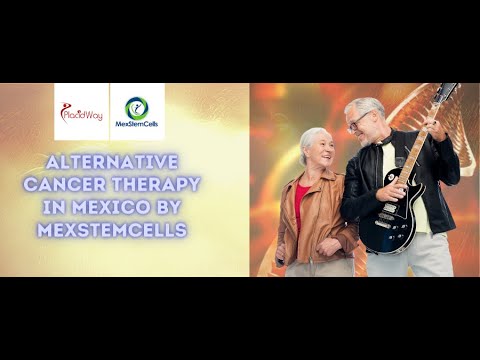 Alternative Cancer Therapy in Mexico City, Mexico at MexStemCells is ready to welcome you and give you hope of improvement. You will find the best medical services and learn about your treatment options at our recommended clinic in Mexico. Make sure you contact us now and get further assistance from our professional team:
Related Experiences:
Stem Cell Therapy in Mexico City - Clinics, Doctors, and Costs
Stem Cell Treatment for Hip in Mexico - Choose Hip Pain Relief Therapy
Improve Your Health with Stem Cell for Kidney Failure in Mexico
Stem Cell Therapy for Diabetes in Mexico - Live Healthy!
Stem Cell Therapy for Knee in Mexico - Choose Knee Treatment Mexico
Stem Cell Therapy for Parkinson in Mexico - Feel Healthier!