Centro Dental Clinics
, Egypt
Focus Area: Dental, Oral Health, Dental Care, Oral Diseases, Veneers, Dentures, Dental Implants, Giza, Egypt
Dental, Oral Health, Dental Care, Oral Diseases, Veneers, Dentures, Dental Implants, Giza, Egypt?
Profile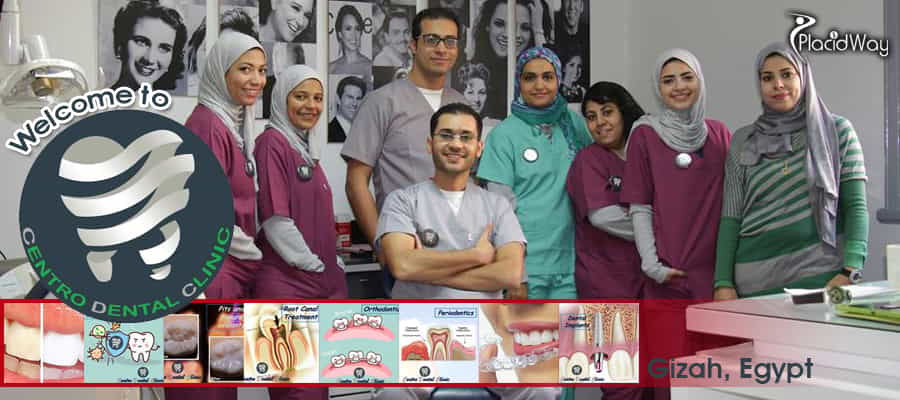 Welcome to Centro Dental Clinics
Centro Dental Clinics is located in Giza, Egypt and welcomes both local and international patients. The center offers affordable prices and high-quality for a wide range of dental services from routine check-ups to complete smile makeover. With a team of highly trained and educated dental specialists, the clinic is renowned for its outstanding results that meet and even exceed patients' expectations. The medical center uses cutting-edge technology and is always up-to-date with the latest treatments and procedures.
Treatments and Procedures
Cosmetic Dentistry
Dental Implants
Orthodontics
Periodontal Treatment
Endodontic Treatment
Teeth Whitening
Preventive Dentistry
Pit and Fissure Sealants
Invisalign
A better life starts with a beautiful smile! Find out all about Centro Dental Clinics! Contact us!