Estetik International Health Group
Top Cosmetic Surgery Center in Istanbul, Turkey
Fulya Mah. Buyukdere Cad. No.76 Quasar Tower, Estetik International, Istanbul,Bursa, Turkey

Specialty:

Alternative Medicine, Anti Aging, Cosmetic/Plastic Surgery, Dentistry, Gynecology Treatment, Hair Transplantation, Laparoscopic Surgery, Obesity/Bariatric Surgery, Skin Care, Stem Cell Therapy, Urology

Focus Area:

Estetik International Health Group | Plastic Surgery Istanbul | Mammoplasty | Simple Rhinoplasty Treatment | Male Breast Reduction | Istanbul, Turkey
Estetik International Health Group Profile Overview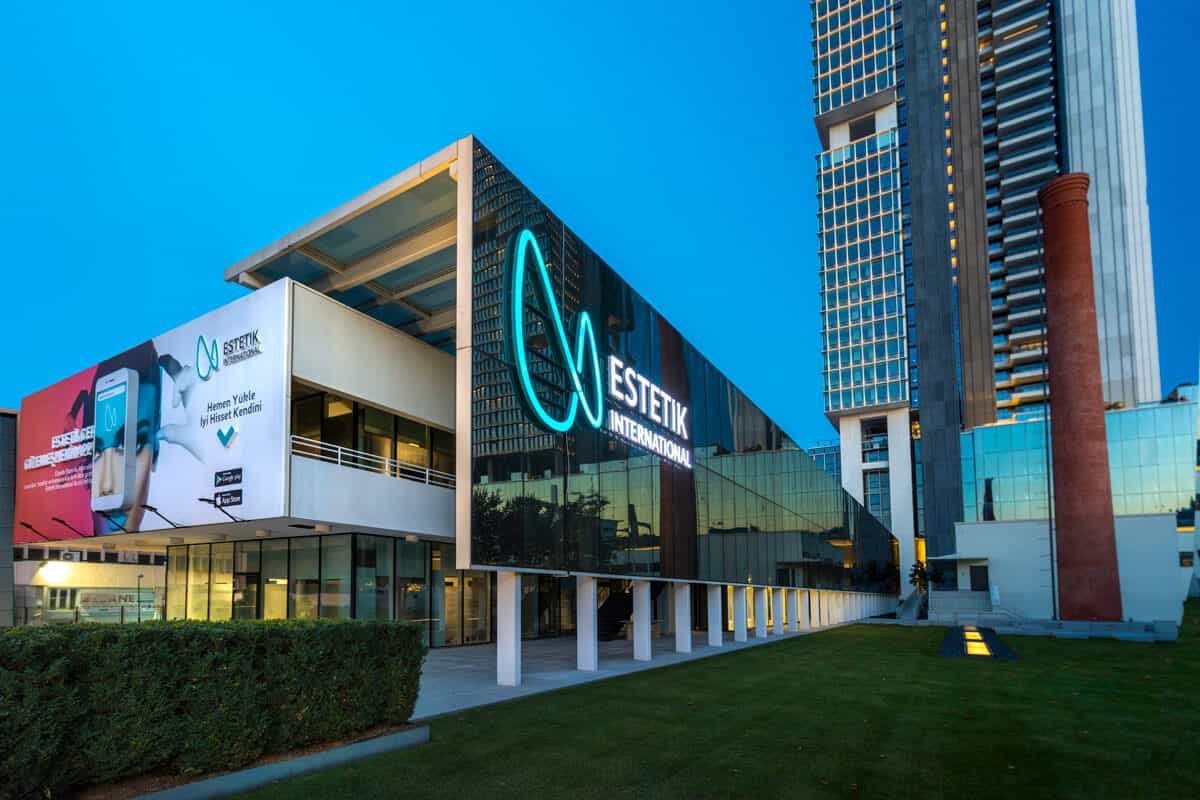 Welcome to Estetik International Health Group - Cosmetic Surgery and Aesthetic
Estetik International, which is one of the most important aesthetic centers in Turkey. We have 2 different clinics in 2 big cities, which are Istanbul and Bursa.
Estetik International, founded as a superior aesthetic and beauty centre by renowned surgeon Dr. Bulent Cihantimur in 1999, is a medical foundation performing the aesthetic procedures and changes desired by its patients through clinical branches equipped with the latest and best technological apparatuses. Through significant medical and scientific focus, Dr. Cihantimur and his team at Estetik International have adopted the best practices and skills for achieving perfect results every time.
Estetik International became one of the most important and respectable health groups in Turkey during recent times. Most notably, they strive to increase the quality of members and patients' lives experts their total of Six service clinics in Istanbul as well as in Bursa. Estetik International's professional staff of 150 people consists of those who are experts in their fields, practising their jobs passionately for at least 15 years. The Estetik International foundation, which boasts the achievement of holding multiple Certificates of Quality in the Field of Health, is a strict believer in and activist for improving innovative technologies. The group continually makes investments particularly toward RESEARCH and DEVELOPMENT. The laboratory department as well has received many investment renewals under the leadership of Dr. Bülent Cihantimur. At Estetik International, expert physicians in a range of medical specialities as well as an experienced staff together create an atmosphere that makes greater beauty in your life possible. The team is so devoted to your happiness and well-being that they are even open on Saturdays.
Aesthetic Surgeries & Applications
Spider Web Technique

Total Face Rejuvenation

Eyebrow Lift

Blepharoplasty

Suture Correction of Nasal Tip

Simple Rhinoplasty

Secondary Simple Rhinoplasty

Otoplasty with surgery

Otoplasty without incision

Lip Augmentation

Lip Reduction

FUE Hair Transplantation

Organic Hair Transplantation

Aesthetics for Men

Neck Lift with Injectable Threads

Male Breast Reduction Gynecomastia

Mammoplasty

Liposculpture

Laser Lipolysis

Nutational Infrasound Lipomatic

Stromall Cell Enriched Fat Transfer

Abdominoplasty (Tummy Tuck)

Cosmetic Surgery Options For Women Post-Pregnancy (Mommy Makeover)

Genital Beautification

Brazilian Butt

Fat Transfer System

PRP

Fat Bank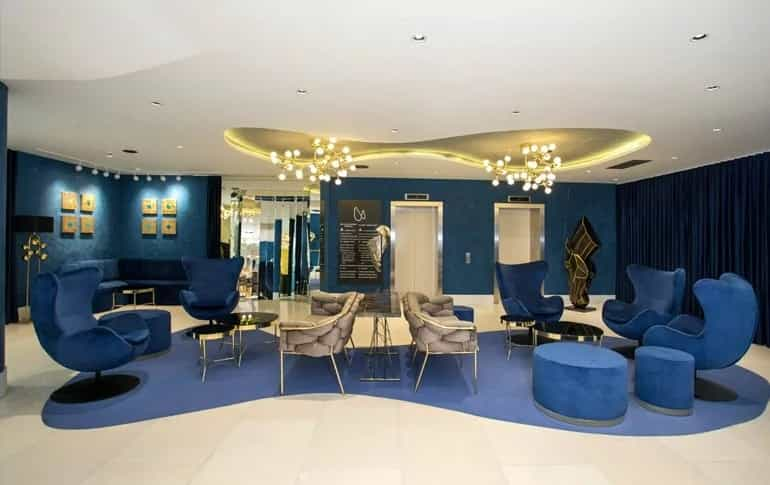 Why Choose Us?
First Class Doctors, Surgeons and Professionals.

Total of 45 rooms on the floor.

Physical Therapy and Rehabilitation Pools to serve.

Aesthetic and plastic surgery center.

Fully equipped dental clinic.

Physical medicine and rehabilitation units, specially designed for hair transplant hair.

Five star accommodation for all our patients.

The preferred location in terms of transport, airport transfers and travel programs in the same place all the services to be offered together.
---
Estetik International Health Group, Istanbul,Bursa, Turkey Profile Details
Our vision ?

To be the most reliable, reputable, innovative center of aesthetic in the world. Committed to being the industry leader in all our activities. Patient satisfaction: we want our patients to be happy with their treatments.
Our mission ?
Estetik International stands for quality and perfection: in order to achieve that we make sure we put safety, expertise and patient satisfaction at the core of what we do. Medical expertise: our physicians and nurses are amongst the very best in their respective fields.
Our communication with clients is continuous. We understand that even though the operation process is exciting, it might be frightening also. That is why we do our best to create a welcoming and safe atmosphere throughout all stages of our cooperation with clinic's guests. It all starts with organizing a comfortable trip: we will take care of finding the best hotel and meeting you from the airport. Throughout the trip, you will be assigned a personal manager who will be happy to guide you on all issues, both medical and regarding your stay in Istanbul. Open and honest communication is the priority of Estetik International, so even after the operation we will always stay in touch with you.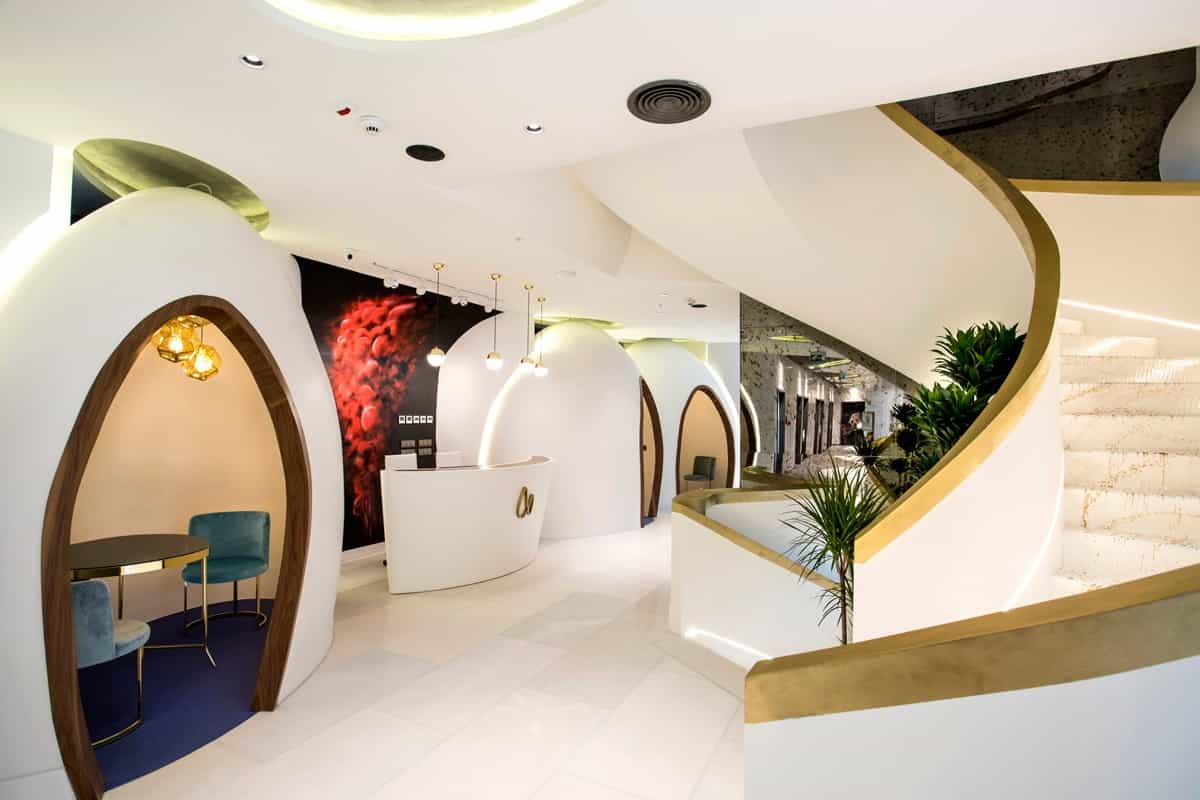 ---
---