Medicana Health Group
Best Obstetrics Center Istanbul, Best Gynecology Center Istanbul, Affordable Brain Surgery Turkey, Top Psychology Center Istanbul, Best Neurology Center Istanbul, Best Radiology Center Istanbul, Best Eye Care Clinic Turkey, Affordable Dermatology Clinic Istanbul, Best Cardiology Center Istanbul, Top Dental Clinic Istanbul

Beylikduzu cad No3 Beylikduzu


Focus Area:

Healthcare Dubai | Heart Surgery | Orthopedics | Eye Surgery | Dentistry | Radiology | Urology | Dubai, UAE
Medicana Health Group Profile Overview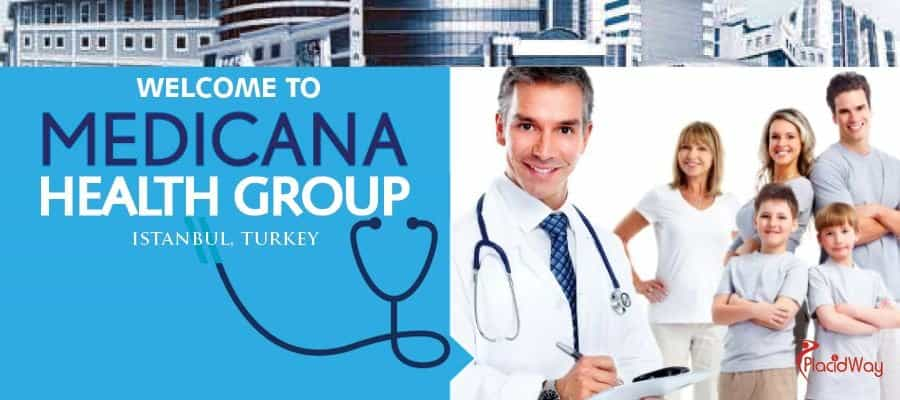 Welcome to Medicana Health Group
Medicana Health Group is among the pioneers of private hospital business in Turkey and it sustains the progression of future healthcare services through a growth strategy aiming to involve all regions of Turkey and constant investment in the health sector.
The group has eleven affiliated healthcare hospitals and facilities all over Turkey, all fitted with modern and up-to-date infrastructure. The group includes nine general purpose hospitals and two dental care hospitals, offering 7/24 healthcare service at high quality level in all departments.
Medicana Health Group plans to constantly improve its healthcare services, complying with European Union standards, and remarkable customer satisfaction level at all hospitals which are subject to inspections by Joint Commission International (JCI) representing international quality standards.
In 2009, Medicana International Istanbul and Medicana International Ankara hospitals received the JCI accreditation followed in 2010, by Medicana Camlica Hospital.
Hospitals
MEDICANA INTERNATIONAL İSTANBUL HOSPITAL
MEDICANA INTERNATIONAL ANKARA HOSPITAL
MEDICANA INTERNATIONAL SAMSUN HOSPITAL
MEDICANA KONYA HOSPITAL
MEDICANA AVCILAR HOSPITAL
MEDICANA BAHÇELİEVLER HOSPITAL
MEDICANA HAZNEDAR HOSPITAL
MEDICANA ÇAMLICA HOSPITAL
MEDICANA SIVAS HOSPITAL
MEDICANA DENTAL BAHÇELİEVLER
MEDICANA DENTAL ÇİFTEHAVUZLAR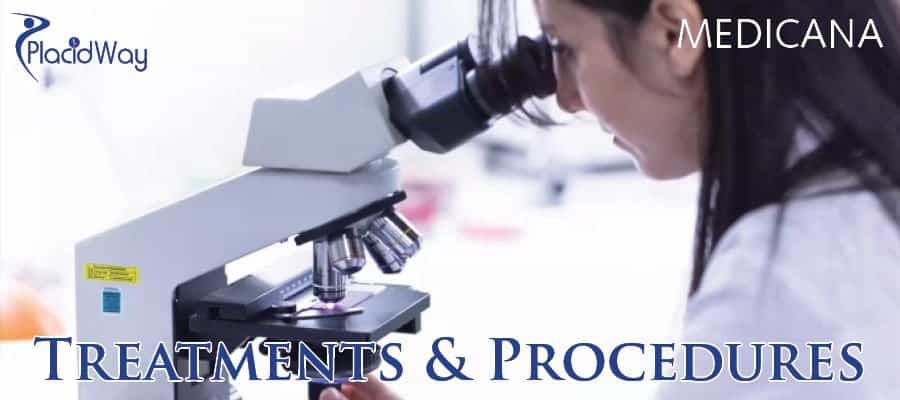 Treatments and procedures
Anesthesiology

Audiology + Hearing Aids

Breast Radiology and Surgery

Bariatric Surgery ( Obesity Surgery )

Cardiology

Cardiothoracic

Clinical Nutritionist and Dietary

Dentistry and Maxillofacial

Dermatology and Cosmetology

Emergency

Endocrinology

Ent + Neck Surgery

Gastroenterology

General Surgery

Hematology - Oncology

Intensive Care Unit ( ICU )

Internal Medicine

Interventional Cardiology

Laparoscopic Surgery

Nephrology

Neurosurgery

Neurology

Obstetrics + Gynecology

Ophthalmology

Orthopedic Surgery

Pediatrics

Pediatric Cardiology

Pediatric Neurology

Physiotherapy

Plastic Surgery

Psychiatry

Pulmonology

Radiology

Rheumatology

Sports Medicine + Surgery

Sleep Medicine

Urology

Vascular Surgery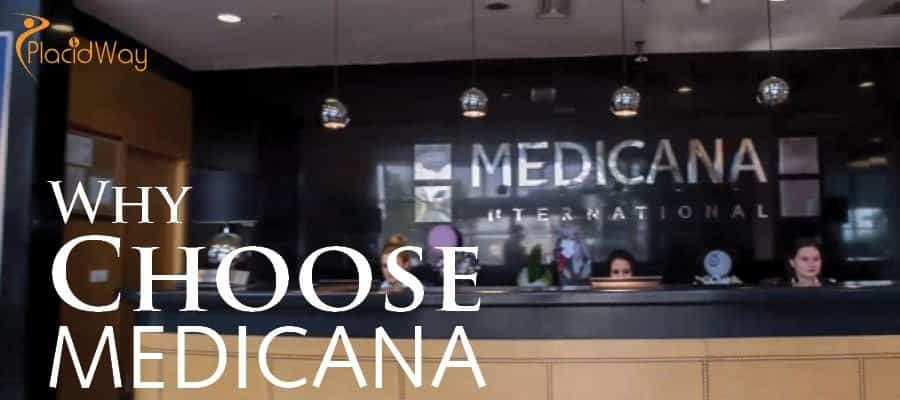 Why choose Medicana Health Group?
Brings together exceptional medical expertise and leading-edge technology
Committed to continuously enhance their performance in all hey areas and provide quality care in all specialties and subspecialties
Deliver services with a proactive methodology
JCI accredited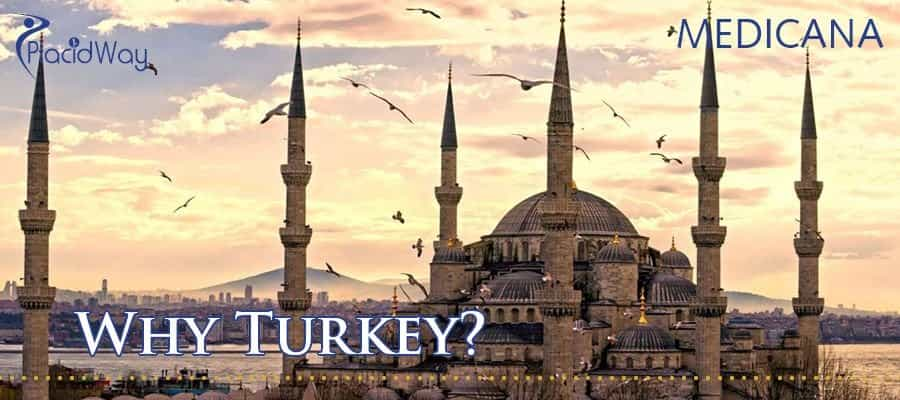 Why Turkey?
Turkey has become an important medical destination thanks to its price-quality ratio, hospitals with international standards and qualified and experienced physicians. Thanks to its strategic location, Turkey has a very good advantage as being close both to Europe and Middle East and Balkan countries.
The success of the Turkish doctors, the quality of the health corporations, being more economical in terms of logistics and medical charges are the important advantages when comparing Turkey to other countries in health tourism. Turkey, which is one of the three richest countries in terms of hot spring water sources and thermal tourism over the world, is working hard to make use of these invaluable resources in the most accurate and efficient way possible.
If you want to find out more about the high quality services offered by Medicana Health Group, please contact us!
---
---
---