Medicana Health Group
Best Multi-Specialty Hospital in Istanbul, Turkey
Beylikduzu cad No3 Beylikduzu , Istanbul,Ankara, Turkey

Specialty:

Alternative Medicine, Anti Aging, Cancer Treatment, Cosmetic/Plastic Surgery, Dentistry, ENT, Executive Healthcheck, Eye/Lasik Care, Fertility Treatment, General Medicine, General Surgery, Gynecology Treatment, Hair Transplantation, Heart Care/Surgery, Laparoscopic Surgery, Neurology, Obesity/Bariatric Surgery, Organ Transplant, Orthopedic/Knee Surgery, Pediatric Treatment, Radiology/CT Scans, Robotic Surgery, Skin Care, Spine Care/Surgery, Urology, Vascular Surgery

Focus Area:

Medicana Health Group | Heart Surgery | Orthopedics | Eye Surgery | Dentistry | Radiology | Urology | Istanbul, Turkey
Medicana Health Group Profile Overview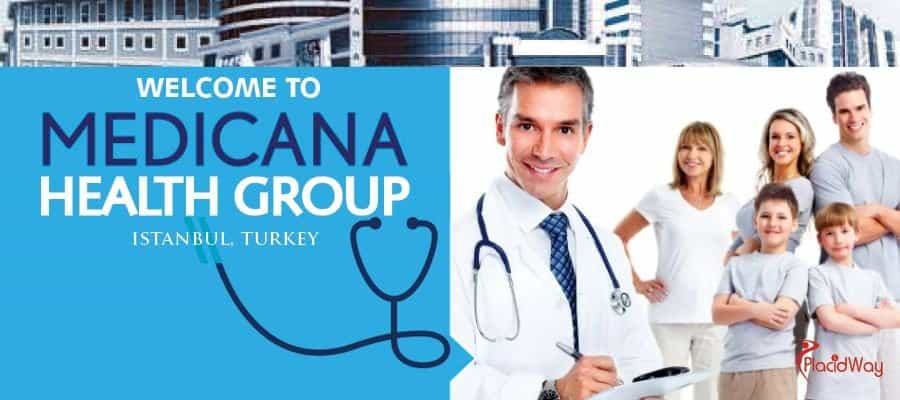 Medicana Health Group is among the pioneers of private hospital business in Turkey and it sustains the progression of future healthcare services through a growth strategy aiming to involve all regions of Turkey and constant investment in the health sector.
The group has eleven affiliated healthcare hospitals and facilities all over Turkey, all fitted with modern and up-to-date infrastructure. The group includes nine general purpose hospitals and two dental care hospitals, offering 7/24 healthcare service at high quality level in all departments.
Medicana Health Group plans to constantly improve its healthcare services, complying with European Union standards, and remarkable customer satisfaction level at all hospitals which are subject to inspections by Joint Commission International (JCI) representing international quality standards.
In 2009, Medicana International Istanbul and Medicana International Ankara hospitals received the JCI accreditation followed in 2010, by Medicana Camlica Hospital.
Medicana Health Group Hospitals
MEDICANA INTERNATIONAL ISTANBUL HOSPITAL

MEDICANA INTERNATIONAL ANKARA HOSPITAL

MEDICANA INTERNATIONAL SAMSUN HOSPITAL

MEDICANA KONYA HOSPITAL

MEDICANA AVCILAR HOSPITAL

MEDICANA BAHCELIEVLER HOSPITAL

MEDICANA HAZNEDAR HOSPITAL

MEDICANA CAMLICA HOSPITAL

MEDICANA SIVAS HOSPITAL

MEDICANA DENTAL BAHCELIEVLER

MEDICANA DENTAL CIFTEHAVUZLAR
Treatments and Procedures at Medicana Health Group in Turkey
Anesthesiology

Audiology + Hearing Aids

Breast Radiology and Surgery

Bariatric Surgery ( Obesity Surgery )

Cardiology

Cardiothoracic

Clinical Nutritionist and Dietary

Dentistry and Maxillofacial

Dermatology and Cosmetology

Emergency

Endocrinology

Ent + Neck Surgery

Gastroenterology

General Surgery

Hematology - Oncology

Intensive Care Unit ( ICU )

Internal Medicine

Interventional Cardiology

Laparoscopic Surgery

Nephrology

Neurosurgery

Neurology

Obstetrics + Gynecology

Ophthalmology

Pediatrics

Pediatric Cardiology

Pediatric Neurology

Physiotherapy

Psychiatry

Pulmonology

Radiology

Rheumatology

Sleep Medicine

Urology

Vascular Surgery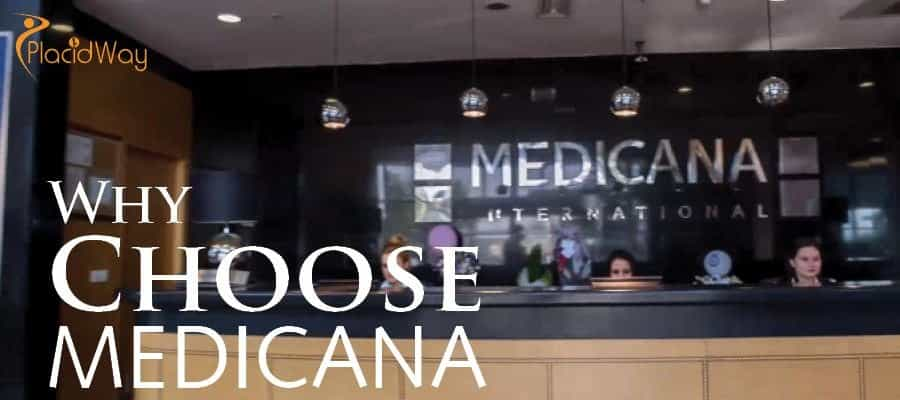 Why Choose Medicana Health Group in Istanbul, Turkey?
Brings together exceptional medical expertise and leading-edge technology

Committed to continuously enhance their performance in all hey areas and provide quality care in all specialties and subspecialties

Deliver services with a proactive methodology

JCI accredited
Highly Qualified Specialist at Medicana Health Group in Istanbul, Turkey
Medicana Health Group in Istanbul, Turkey, offers top-notch medical care in a variety of fields. Their cardiology department is staffed by experienced doctors such as Assoc. Prof. Bilge Duran Karaduman, Prof. Engin Bozkurt, Prof. Erdogan Ilkay, and Prof. Huseyin Ayhan. Patients seeking fertility treatments can find expert care at the IVF Fertility Center under the guidance of Assoc. Prof. Ayla Aktulay.
The neurosurgery department boasts skilled doctors like Arif Tolga Sonmez, Prof. Gokhan Kurt, and Prof. Sait Sirin. Patients with orthopedic and traumatic injuries can receive care from Mehmet Dervis Guner, Prof. Nihat Tosun, and Prof. Sadan Ay. Finally, those with urological issues can trust in the expertise of doctors such as Prof. Bedreddin Seckin, Prof. Halil Gurdal Inal, Assoc. Prof. Muhammet Fuat Ozcan, and Prof. Serkan Altinova.
Overall, Medicana Health Group offers a diverse range of medical care in Istanbul, Turkey. Their specialized doctors have years of experience in their respective fields, and patients can trust in their expertise. From Cardiology to Urology, Medicana Health Group offers comprehensive care to ensure that patients receive the best possible treatment for their individual needs.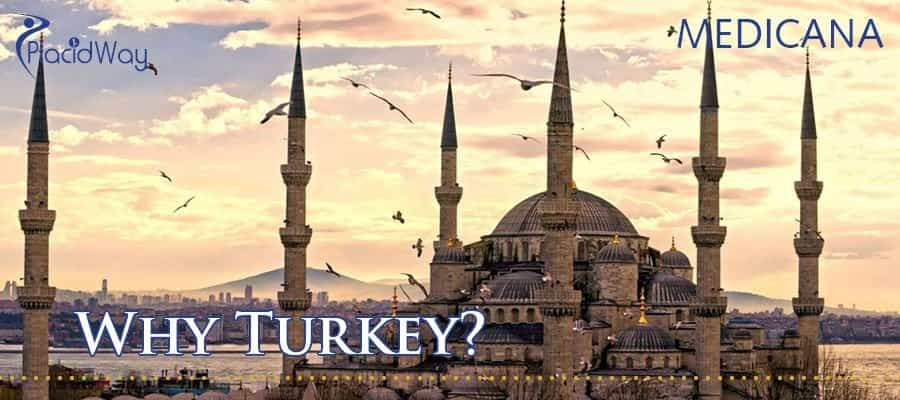 Why Turkey for Medical Tourism?
Turkey has become an important medical destination thanks to its price-quality ratio, hospitals with international standards and qualified and experienced physicians. Thanks to its strategic location, Turkey has a very good advantage as being close both to Europe and Middle East and Balkan countries.
The success of the Turkish doctors, the quality of the health corporations, being more economical in terms of logistics and medical charges are the important advantages when comparing Turkey to other countries in health tourism. Turkey, which is one of the three richest countries in terms of hot spring water sources and thermal tourism over the world, is working hard to make use of these invaluable resources in the most accurate and efficient way possible.
If you want to find out more about the high quality services offered by Medicana Health Group, please contact us!

---
---