Cabo Stem Cell Center
Stem Cell Therapy, Cell Therapy, Diabetes, Multiple Sclerosis, Macular Degeneration, Cabo San Lucas, Mexico

Calle Aguajitos 1317, Fracc Arcos del Sol II, 23474, Cabo San Lucas, Mexico

Specialty:

Chronic Diseases, Infertility/IVF, Neurology, Spine Care/Surgery, Stem Cell Therapy, Urology

Focus Area:

Stem Cell Therapy | Cell Therapy, Diabetes | Multiple Sclerosis | Macular Degeneration | Cabo San Lucas, Mexico
Cabo Stem Cell Center Profile Overview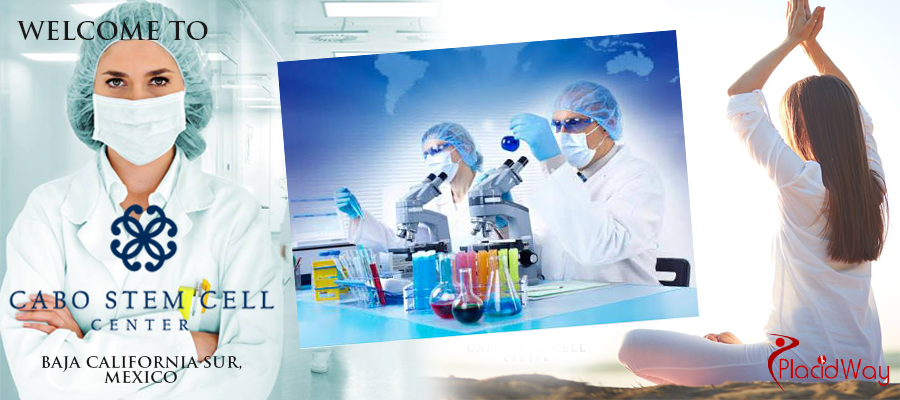 Welcome to Cabo Stem Cell Center
Cabo Stem Cell Center, located in Cabo San Lucas, Mexico, is a company whose mission is to offer cell therapy as an option regenerative and preventive treatment offering patients the best quality of products that are used in this type of treatments.
Cabo Stem Cell Center collaborates with other medical and engineering institutions such as school cytogenetic cell therapy and have appropriate when evaluating our patients and provide the best treatment protocol for the patient protocols.
Treatments and procedures
Stroke
Multiple Sclerosis
Rheumatoid arthritis
Chronic obstructive pulmonary
Fibromyalgia
Osteoarthritis
Dementia
Diabetes
Chronic heart failure
Macular degeneration
Age management
For more information about the treatments and procedures offered by Cabo Stem Cell Center, please contact us!

---
---
Reviews
Luis

Medicine evolution is finally present in Cabo. Cellular regeneration from anywhere in the body? Exactly!!! Its already possible!!!!

Facebook

Oct 14 2015

Lucy

Excellent clinic of regenerative medicine and cell therapy, wide recommendation. I invite you to be well informed on this new treatment option and preventative measures.

Facebook

Dec 12 2015

Alma

Its an excellent option, the application of stem cells has many benefits, by regenerating cures diseases rejuvenates in every way, I find it very interesting.


Facebook

Nov 01 2016
---
Chronic-Diseases Related Packages