Ocean Dental Cancun
Ocean Dental Cancun, Dental Care Mexico, Dental Implants Cancun, Dental Veneers Mexico, Dentures, Teeth Whitening, Pediatric Dental Care, Restorative Dentistry, Teeth Whitening Mexico, Cosmetic Dentistry Cancun, Mexico

Plaza Sands, Boulevard Kukulcan km 12.7, Zona Hotelera, Cancun, Mexico

Focus Area:

Ocean Dental Cancun | Dental Care | Cancun, Mexico
Ocean Dental Cancun Profile Overview
Welcome to Ocean Dental Cancun
USA Quality Dentistry at Mexico's Price!
Ocean Dental Cancun is one of the most prestigious dental clinics in Mexico, attracting hundreds of patients with quality and affordable medical care, latest technology equipment and materials, and a highly experienced and trained medical team.
The clinic was opened in 2011, when Dr. Irma Gavaldon moved from Ann Arbor, Michigan to the beautiful and sunny Cancun, Mexico. Ocean Dental Cancun has two operatories, the latest dental technology such as Cerec Cad/Cam dental machine, therapeutic lasers, intraoral cameras, digital X-rays, and a porcelain oven for E.max restorations.
The clinic also arranges transportation for all the patients who are staying in Tulum, Isla Mujeres, Playa del Carmen or anywhere in the Riviera Maya.
For more information about Ocean Dental Cancun and the treatments and procedures
they are offering, click the button below!
---
Ocean Dental Cancun Treatments Offered
Our Dental Treatments
Dental implants
Sinus lift
Bone graft
Bridges & crowns
Porcelain veneers
Inlays/

Onlays

Root Canal
Invisalign Orthodontics
General dentistry
Fillings
Extractions
Teeth whitening
Snap on / fixed hybrid/traditional dentures
Full mouth reconstruction
Complete smile make-over
Promotion-Free 7 day 6-night hotel accommodation in Cancun Hotel Zone for dental treatments over $9,000 USD
Prices
All on 4 Dental Implants - $4,180 USD
All on 6 Dental Implants - $5,980USD
All on 8 Dental Implants - $7,780 USD
Bone Graft - $200 USD per cc
Box Technique Jaw Restoration - $1,500 USD
Connective Tissue Grafting - $250 USD per quadrant
Crown lengthening - $200 USD per tooth
Cyst Operation - $150 USD
Deep Cleaning - $60 USD - $150
Dental Bonding - $100 USD per tooth
Dental Crowns - (zirconia: $450 - porcelain: $420)
Dental Bridges - Porcelain Fused to Metal: $390 per unit / E-Max Porcelain: $420 USD per crown / Zirconium: $450 USD per crown
Dental Fillings - $60-$120 USD
Dental Implants - $900 USD ($900 USD per implant (titatium) + $150 abutment +Zirconia crown $450 USD)
Dental Veneers - $420 USD
Composite venners - $150 USD
Dentures - $580 USD - $5,400 USD
Flap Operation - $150 USD
Flap with bone graft - $150 + amount of needed bone graft
Flap with Root Resection - $350 USD
Gingivectomy - $250 USD per quadrant
Gum Contouring - $250 USD per tooth
Inlay Onlay Restoration - $370 USD
Invisible Aligners: $400 USD
Ridge Augmentation: $1,200 USD
Root CanalTherapy: 250 - RE Treatment: 350
Root Canal (per tooth): $250 USD
Sinus Lifting: $1,500 USD
Splinting (Anteriors): $400 USD
Surgical excision of gingival enlargement: $150 USD
Teeth Whitening: $100 USD
Tooth Extraction: $60 USD (simple) $150 USD (surgical)
WisdomToothExtraction: $300 USD
---
Ocean Dental Cancun Certificates, Accreditations, Qualifications
Our Medical Team
Dr. Irma Gavaldon D.D.S M.S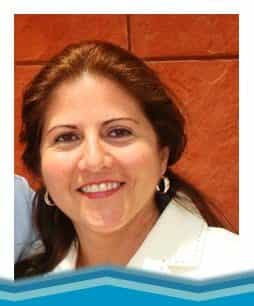 Dr. Irma Gavaldon D.D.S M.S. has an experience of more than 30 years in practicing dentistry and she is licensed in Michigan, California and Mexico. She is a graduate of Universidad Autonoma de Mexico, one of the best in the country, and also the University of Michigan Advanced Education in General Dentistry program. Dr. Gavaldron has a master's degree in Restorative Dentistry at the University of Michigan. Sometimes she helps locals with very low income to get the dental care they need for free. Doctor Gavaldon takes hundreds of hours of continuing education to keep her skills on the cutting edge of technology.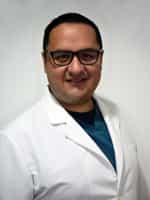 Dr. Oscar Calvillo DDS has been performing Periodontics and Implantology in recent years. In the Clinic, he implements his experience on both simple & complex periodontics' treatments such as dental implants, pocket reduction procedures, regenerative procedures, gum graft surgery, etc.
Dr. Oscar Calvillo has a very successful treatment history with no malpractice, making him an important member of Cancun Dental Specialists team; he is also a current member of the Mexican association of periodontology.
His success was accomplished through various years of studies and intensive courses in both Mexico and the U.S.A (where he is also a member of the Academy of Osseointegration, yet his career began in back in 2009 when he graduated from the Universidad Autónoma de San Luis Potosi. Not too long afterwards, he decided to specialize in dentistry at Universidad Autónoma de Mexico (U.N.A.M. – recognized as one of the best Universities in Latin America.) and finally graduated in 2014 tested by rigorous examinations.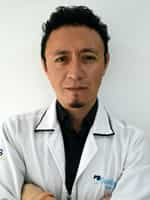 Dr. Guillermo Gomez D.D.S., is a dental surgeon who graduated from Mexico's most prestigious University U.N.A.M. (Universidad Nacional Autónoma de México) in 2010.
While Dr. Gomez enjoyed his practices in general dentistry after graduation, he began taking national and international advanced dentistry courses, gaining his specialty in endodontics and finally graduating from the Technological university of Mexico in 2015.
Dr. Guillermo obtained both constancy and recognition for his academic participation in the 25th National Reunion of Graduate Students in Endodontics which was celebrated in mid-September of 2014, managing the subject of 'Biodentine, Clinic applications'. He is also the co-writer of the article "Apexification as treatment in immature apex using Biodentine" in the Septodont Case Studies Collection No.10, published in March, 2015.
Dr. Guillermo has received certifications from different institutes which include: Mexican Dental Association, National Federation of Colleges of Dental Surgeons A.C. and has passed the Board Certification; registered in the minute book as ADM Nº: E: C-0262-01 / 1 valid from April 2013 to April 2018.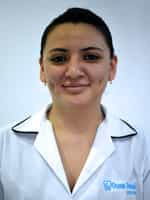 Dr. Thelma Esquivel DDS, has been practicing her Specialty of Endodontics throughout her recent years. This knowledge has allowed her to carry out general preventive & restorative treatments, and the dissemination of oral health in both schools and communities.
Thelma performed her studies in Mexico´s most prestigious university U.N.A.M. (Universidad Nacional Autónoma de México) back in 2012. Once graduated, Dr. Esquivel took the initiative to educate herself in Endodontics and finished her specialized studies in the Military School of Health Graduates, in 2017.
She has invested a lot of professional and personal time encouraging oral health; including of schools in prevention programs, different promotion brigades and general dental care.
For more information about Ocean Dental Cancun and the treatments and procedures
they are offering, click the button below!
---
Ocean Dental Cancun Testimonials
Patient Testimonial
"I have been a patient of Dr.Gavaldon for a few years and have nothing but the highest praise for her. She is the best most honest dentist I have met. I consider her an artist and a master of her chosen profession. Her and her staff care for every patient on all levels, not just their teeth. The time and attention is given is remarkable in this day and age. I gladly traveled all the way to Cancun to finish my treatment and save money.
- Terrence Halsey, Ann Arbor MI
For more information about Ocean Dental Cancun and the treatments and procedures
they are offering, click the button below!
---
Cancun, Mexico Destination Overview
Why Choose Ocean Dental Cancun?
Dr. Irma Gavaldon always creates a treatment plan according to the patient's budget and needs, at the same time offering the best dental work.

Patients crossing the border to choose dental care at Ocean Dental Cancun can save up to 70% compared to USA.

The clinic is located in the Hotel Zone in Cancun, between the two main malls Plaza La Isla and Plaza Kukulcan.

Ocean Dental Cancun uses the best materials for dental work: Nobel Biocare Implants, Implant Direct, E.max porcelain, Ivoclar composites, Empress porcelain, zirconium, gold.

The number 1 priority of the medical team is sterilization & infection control.

Using latest technology the patient can have all the dental work done in less time, therefore spending less time on the dental chair and more on the beach.
All the dentists are USA board certified and patients have access to their credentials.
Offers a guarantee for up to 10 years for dental work.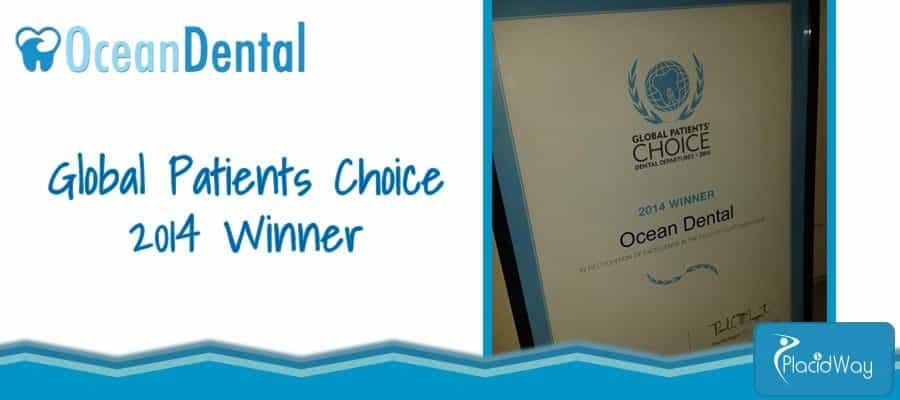 For more information about Ocean Dental Cancun and the treatments and procedures
they are offering, click the button below!
---
---