PURE Smile Makeover Center
Best Dental Clinic in Los Cabos, Mexico for Smile Makeover
Carretera Transpeninsular San José del cabo- San Lucas KM 24.5, Col. Cerro Colorado , Cabo San Lucas,San Jose del Cabo 23400, Mexico

Focus Area:

Pure Smile Makeover Center | Best Dental Clinic in Mexico | Dental Care | Cosmetic Dentistry | Maxillofacial Surgery | Implant Dentistry | Orthodontics | San Jose Del Cabo | Mexico
PURE Smile Makeover Center Profile Overview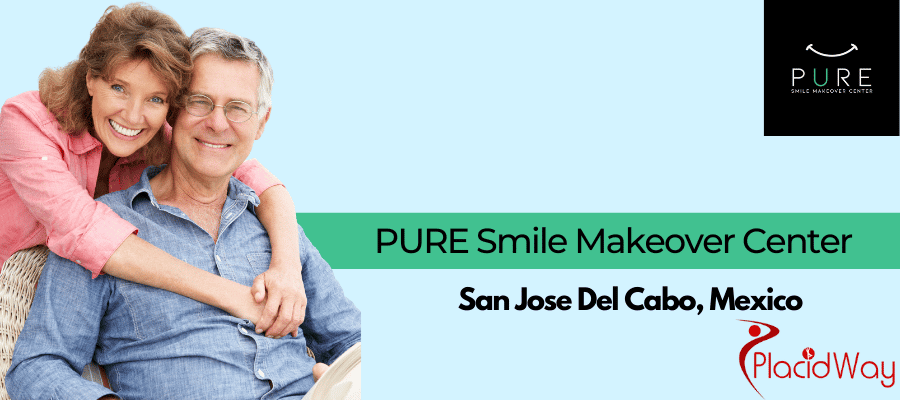 PURE Smile Makeover Center is a dental care clinic that provides a wide range of services for local and international patients located in San Jose Del Cabo, Mexico. The clinic provides high-end dental procedures such as general and advanced dental care, cosmetic dentistry, maxillofacial surgery, implant dentistry, orthodontics, and more. Dental specialists working with cutting-edge technology create professional results.
At PURE Smile Makeover Center, we offer the highest quality in aesthetics, orthodontics, and dental implants. Our team is specialized in corrective procedures regarding injuries and disorders involving the hard and soft tissues of the head, mouth, teeth, gums, jaws and neck. When it comes to your family's dental care, our team will provide you with the necessary routine oral exams, as well as comprehensive procedures.
Benefits of Pure Smile Makeover Clinic
Our practice exceeds with the mandated protocols and sterile environment for your safety.
From 3D Smile Design to CBCT 3D Radiography, our team combines their craft with the best technology.
For your ultimate comfort, our team will guide your through the process every step of the way.
Cost of Dental Treatment in Los Cabos, Mexico at PURE Smile
Check below table for more information about dental treatment price in Los Cabos, Mexico by PURE Smile:
| | |
| --- | --- |
| Procedure | Cost |
| All on 4 Dental Implants | $6,800 |
| Dental Crowns | $500 |
| Dental Bridges | $1,500 |
| All on 8 Dental Implants | $14,600 |
| All on 6 Dental Implants | $12,800 |
| Full Mouth Restoration | $6,000 |
| Dental Veneers | $500 |
Note: price can change and vary depends on complexity of procedure and patient condition. Click free quote button below to learn more:

FAQ about Dental Treatments in Los Cabos, Mexico
Q: What can I expect from dental treatments in Los Cabos, Mexico?
A: Patients can expect state-of-the-art equipment and highly trained dentists providing quality care for a fraction of the cost of treatments in the United States. Patients can also expect a quick recovery time with most procedures being completed within a single visit. Additionally, the clinics offer anesthesia and sedation services to help patients relax during their treatment.
Q: What are the most common dental treatments offered in Los Cabos, Mexico?
A: The most common dental treatments offered include teeth whitening, porcelain veneers and crowns, bridge work, dentures, root canals and tooth extractions. Additionally, cosmetic procedures such as dental implants and braces are available for those looking to improve their smile.
Q: Are there any risks associated with dental treatments in Los Cabos, Mexico?
A: As with any medical procedure, there is always a chance of complication. However, the clinics in Los Cabos offer state-of-the-art equipment and highly trained dentists to ensure the best possible care for patients.
Q: What should I do if I experience any problems after my dental treatment in Los Cabos, Mexico?
A: It is important to contact your dentist immediately if you experience any pain or discomfort after a dental procedure. The clinic staff will be able to assess the situation and provide the necessary advice and treatment. Additionally, many clinics offer follow up visits to ensure that the treatments have been successful.
Request a Consultation for Dental Care in Los Cabos, Mexico at PlacidWay!
Now you can receive top quality dental treatments in Los Cabos, Mexico in a safe and affordable environment with PlacidWay! Our experienced team of dental specialists offers the latest technologies and services to help you get a perfect smile. Click contact us button below to get started
For more information about the treatments and procedure, click the button below:

---
PURE Smile Makeover Center, Cabo San Lucas,San Jose del Cabo, Mexico Profile Details
When you come to visit Pure Smile Clinic, you can expect nothing less than the best in dental care. Our experienced dentists provide a range of treatments and procedures to ensure that your oral health is always at its best.
At Pure Smile Clinic we offer a variety of services for all types of clients including:
Cosmetic Dentistry – We specialize in creating beautiful smiles with porcelain veneers, Invisalign®, teeth whitening, implants and more.

Children's Dentistry – We understand the importance of early preventive care and offer children's check-ups as well as restorative treatments such as sealants and fillings.

Restorative Treatments – If you have lost or damaged teeth, we can replace them with dental implants, bridges or crowns.

General Dentistry – We provide general cleanings and check-ups as well as gum disease treatments and oral surgery procedures such as extractions.
We also offer preventive care to keep your mouth healthy and functioning at its best.
At Pure Smile Clinic, our goal is to help you achieve optimal dental health while providing a comfortable and pleasant experience. Our professional team of dentists will ensure that all your needs are met in a timely manner. If you have any questions about the services we offer or would like more information about what treatments may be best for you, please don't hesitate to contact us today! We look forward to welcoming you into our clinic and helping you achieve a beautiful, healthy smile.

---
PURE Smile Makeover Center Treatments Offered
General and Advanced Dental Care:
From routine dental cleanings to wisdom teeth removal, we combine our craft with state-of-the-art technology in order to achieve a healthy smile, which is crucial for your overall health. Our comprehensive procedures include:
Dental cleanings

Wisdom teeth removal

Crowns and bridges

Scaling and root planing

Dentures
Cosmetic Dentistry:
From teeth whitening to veneers, we deliver a wide range of cosmetic procedures. Using top-of-the-line technology, our team will go above and beyond with their craft in order to provide you with that Hollywood smile. With services that include gum recontouring and clear aligners, your most confident smile is just an appointment away!
Maxillofacial Surgery:
Our team is specialized in corrective procedures regarding injuries and disorders involving the hard and soft tissues of the head, mouth, teeth, gums, jaws, and neck. Our Maxillofacial procedures include:
Dentoalveolar surgery

TMJ disorders

Bone Graft Surgery for Dental Implants

Diagnosis and Treatment of Benign and Malignant Pathologies

Diagnosis and Treatment of Chronic Facial Pain Disorders
Implant Dentistry:
Implants can be used to replace single or multiple teeth, providing you with a happy and healthy smile! Including guided implant surgery, single tooth replacement, and full mouth reconstruction, our team will help you navigate your options for a long term, yet natural feeling solution.
Orthodontics:
When it comes to achieving a healthy and beautiful smile, orthodontic treatment may be necessary to straighten teeth when a person's teeth or jaw structure do not fit together properly. From braces to clear aligners, our team will deliver the best solutions for your family!
Pediatric and Orthopedic Dentistry:
Our team is prepared to offer the best care for your little one's dental needs right from the get go. With the help of the latest equipment and a lifetime of experience, we make sure to make your child's visit safer, faster and less stressful. Our procedures include:
Preventive care for kids

Routine dental exams and cleanings

Pediatric crowns

Tooth colored fillings
Periodontics:
Healthy gums are key for your smile's overall health. From tooth loss prevention to bleeding gums, our specialized team is ready to provide you with the technology and expertise needed for a healthy smile:
Tooth loss prevention

Gum disease treatment

Halitosis treatment

Gum recession treatment

Bleeding gums

---
PURE Smile Makeover Center Certificates, Accreditations, Qualifications

Doctor Name:

Jose Valdes Morton
Experiences and Educations:
Graduated from La Universidad of Monterrey (UDEM) in Monterrey, N.V., Mexico.

Specialized in implant dentistry and cosmetic rehabilitation.

Utilizes guided dental implant surgery for optimal precision and results.

Trained to use the latest and most advanced dental technology available.

Member of the Mexican Dental Association.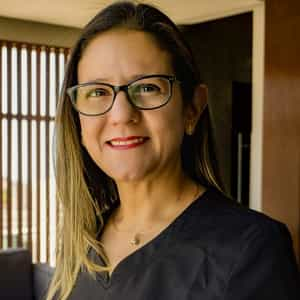 Doctor Name: Carla Rivero Gil
Experiences and Educations:
Received Dental Degree and Master in Periodontics from the Central University of Venezuela

Highly skilled dentist in San Jose del Cabo, Mexico

---
PURE Smile Makeover Center Testimonials
Read testimonial from real patients below after they visit and get treatment at Pure Smile Clinic:
Andrea Hardy
Thank you to the team at Pure smile makeover centre! They were very thorough and took extra time and attention to detail to educate me on what was going on with my teeth. They had solutions I don't think I would have been offered in Canada, and I was very nervous to get a filling but they made it very comfortable! Their front desk team was also so communicative and helpful so that I could submit my receipts to my extended benefits in Canada. Definitely recommend
David Huff
The dentist was able to replace a crown in one afternoon! He was awesome. Another Cabo dentist had previously done my crown and it was never right. So Pure completely replaced the old dentist's crown and it is perfect! Thank you Doctor!

---
PURE Smile Makeover Center Awards & Recognitions
---
Cabo San Lucas,San Jose del Cabo, Mexico Destination Overview
When you go to Los Cabos, Mexico for dental treatments, you have a variety of ways to get there. You can choose to fly, take the bus, drive yourself, or even arrive by boat! Flying is the most convenient way to get to Los Cabos, as it is an international destination. Major airlines fly into Los Cabos International Airport (SJD) and provide easy access to the city.
Taking a bus is another option for getting to Los Cabos. There are direct buses from various cities in Mexico that make frequent stops along their route, making it an affordable way to get there. You can usually find tickets for around $20 depending on your departure city.
If you choose to drive from the US to Los Cabos, there are several routes to take depending on where you are starting from. The most direct route is through Tijuana and then down Mexico Highway 1, which takes about 8 hours. You will need a valid driver's license and proof of auto insurance in order to pass through customs.
Another option for getting to Los Cabos is by boat. There are several ports in the area, including Puerto los Cabos and La Paz, which offer ferry services to Mexico's mainland. The trip takes around 10 hours so it is best suited for those who have some extra time on their hands!

---
---