Dental Veneers in Puerto Vallarta Mexico
Regain a Happy Smile with Dental Veneers in Puerto Vallarta
Do you need a smile renovation with affordable dental procedures abroad? Dental Veneers in Puerto Vallarta, Mexico can be just what you need to regain a confident, happy, bright smile at just a fraction of the American price.
Less than three hours from the United States, Puerto Vallarta is not only a convenient, modern town, but it offers top-quality dental care provided by well-trained dentists.
We will help you find a reputable clinic and dentist for your new smile and pearly whites in a stunning Mexican resort! Want to recover after veneer treatment in beautiful surroundings and a warm climate? We also provide information on what to do in Vallarta during your stay for dental veneers and how to have the leisure holiday you deserve.
Let's explore more options in our guide!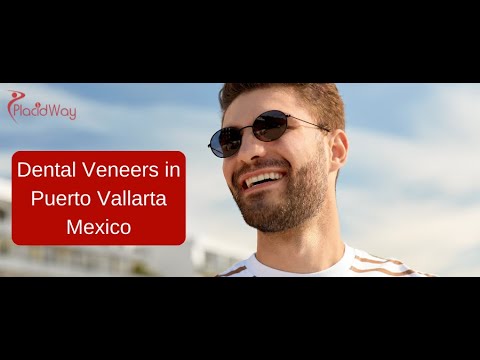 ---
Affordable Dental Veneers Packages in Puerto Vallarta
We provide you with an exclusive opportunity to choose some of our top dental packages at the price of $300 and $386. You will get most of the services included within the price so you can have a trouble-free trip to Vallarta for teeth veneers.
See below the inclusions for each package and how to book the one that best suits your dental needs.
Dental Veneers, Dentistry
Dental Veneers is the one cosmetic procedure which helps you restore smile. At Armenta Dental Studio
Dental Veneers, Dentistry
Check out the important information on Dental Veneers in Puerto Vallarta, Mexico.
---
How much do veneers cost in Puerto Vallarta?
The cost of dental veneers in Puerto Vallarta is $550 on average. Compared to the USA and Canadian prices of over $1,700, Vallarta veneer is a more affordable option. A patient can save up to 70% on costs back home and enjoy a relaxing vacation in this beautiful summer resort.
The low cost of teeth veneers does not compromise the quality of treatment in Vallarta. Clinics use the same specialized equipment, materials, and brands as dentists in North America. It is cheaper because the cost of living (e.g., wages, rent, etc.) is less than in the USA.
Therefore, you can relax knowing you'll get great value for money by choosing to undergo a dental veneer procedure in Puerto Vallarta. Look at the following table to compare the prices.
Dental Veneers Centers Cost Comparison in Puerto Vallarta, Mexico
| Provider | Procedure | Price |
| --- | --- | --- |
| Smile Vallarta | Dental Veneers, Dentistry | $550 |
Dental Veneers Cost Comparison in Mexico

| Country | Procedure | Price |
| --- | --- | --- |
| Canada | Dental Veneers, Dentistry | $1700 |
| United States | Dental Veneers, Dentistry | $1750 |
---
Best Dental Clinic in Puerto Vallarta for Veneers
Our partner clinic from Puerto Vallarta provides a full range of affordable dental care in beautiful surroundings. For over 18 years, the clinic has been working with local and international patients to provide beautiful smiles and restore their oral health.
The clinic is modern and provides a relaxing ambiance for your dental treatment. Professional dentists attend to your dental needs and ensure you receive world-class service and a pleasant experience. They are committed to patients' well-being.
Whether you require a simple dental procedure, such as fillings or whitening, or something more complex like a root canal or dental implants you will receive a full explanation and your options before treatment. The dedicated and personalized care awaits you if you choose the following clinic in Vallarta for a teeth veneer procedure.
Top Center
Smile Vallarta is a modern dental office located in the beautiful Mexican resort of Puerto Vallarta. The clinic is in business for 15 years and offers a full range of affordable general and specialist dental care.
---
Watch Most-Viewed Videos on Dental Work in Vallarta, Mexico
If you are considering going to Vallarta for a tooth veneer procedure, stay informed by watching our videos below.
---
Dental Work in Puerto Vallarta Reviews
---
Dental Tourism in Puerto Vallarta FAQs
Make an informed decision regarding your oral health and a new smile by finding the answers to the most common questions on Dental veneers in Vallarta below.
---
Best Dentist in Puerto Vallarta for Veneers
The best cosmetic dentists in Puerto Vallarta have years of experience treating various dental problems in local and foreign patients. They had to undergo a rigorous training before start working. Many Vallarta dentists are bilingual and speak English well.
They use their years of experience and training to give their patients a beautiful smile they can be proud of. Dentists in Puerto Vallarta are also active members of the Mexican Dental Association.
These experts will help you achieve a natural-looking smile just for you by using the latest dental technology for fast, safe, and effective results. Contact us to connect with your Vallarta dentist today!
---
Why Choose Dental Veneers in Puerto Vallarta?
Puerto Vallarta dental tourism has been booming thanks to high-quality and affordable dental procedures qualified dentists perform. You will have cost savings of at least 50% clubbed with a fantastic vacation in Puerto Vallarta resort. This charming city offers everything for everyone's taste where you can either relax on the beach, eat local food in numerous luxury restaurants or enjoy visiting its popular tourist spots.
Here are some interesting places in Vallarta you can explore during your dental veneers treatment:
Malecón Boardwalk

Zona Romántica

Centro Histórico

Our Lady of Guadalupe Parish

Puerto Vallarta Beaches

5. Bay of Banderas

Mirador Cerro de La Cruz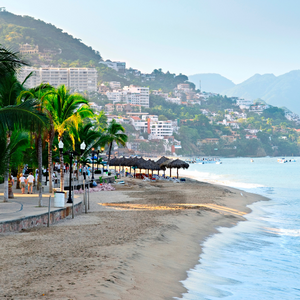 Malecon Boardwalk - Puerto Vallarta
---
Book Affordable Dental Veneers in Puerto Vallarta Today!
Dental Veneers in Puerto Vallarta, Mexico are the perfect solution for your new, bright smile, budget, and soothing holiday!
Book your dental trip to Vallarta today by contacting our PlacidWay Customer Care team. We look forward to hearing from you!
---