0to1: Metabolic advance endosurgery
0to1: Metabolic advance endosurgery, Mexico City, Mexico, Bariatric Surgery, Gastric Sleeve, Intragastric Balloon, Gastric Bypass

Hospital Medica Sur, Torre 1, Consultorio 309, Mexico City, Mexico

Specialty:

General Medicine, Obesity/Bariatric Surgery

Focus Area:

0to1: Metabolic advance endosurgery | Mexico City | Mexico | Bariatric Surgery | Gastric Sleeve | Intragastric Balloon | Gastric Bypass
0to1: Metabolic advance endosurgery Profile Overview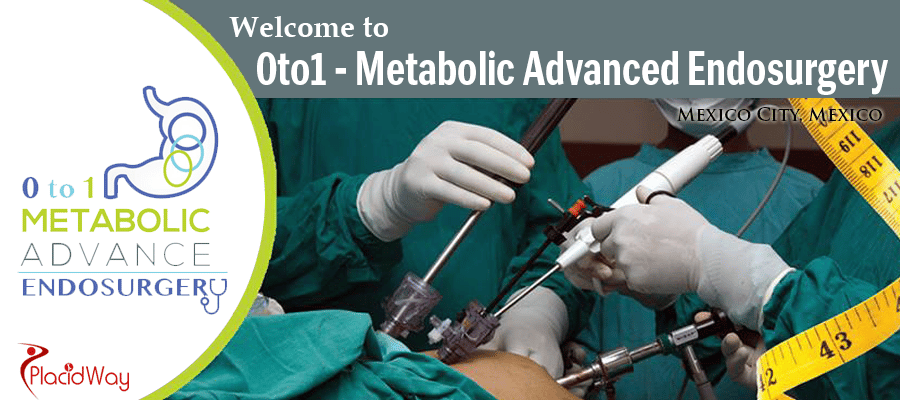 Welcome to the 0to1 - Metabolic Advanced Endosurgery
A medical clinic dedicated to excellence in the field of advanced endosurgery, they offer various and comprehensive surgical solutions for obesity and related medical problems. They also have a multidisciplinary team, consisting of nutritional psychologists, surgeons and internists who are there to help you with pre- and post-op, treatment, and recovery.
Situated in Mexico City, Mexico, their services are related to surgical procedures which combat obesity, such as: gastric sleeve, gastric bypass and intragastric balloon, as well as pre-op preparations and post-op recovery and advice.
Treatments and procedures
Gastric Sleeve
Gastric Bypass
Intragastric Balloon
Bariatric Surgery
For more information about the treatments and procedures offered by 0to1 - Metabolic Advanced Endosurgery, please contact us!

---
---