Dr Vijay Chourdia ENT Surgeon
Dr. Vijay Chourdia, ENT, Ear Micro Surgery, Salivary Gland Surgery, Endoscopies in India, Nasal Care, Sinus Allergy Care in India, Indore, India?

UG8, Royal View, 4th Building from Reliance Fresh, off Meghdoot garden, Scheme No. 54, Vijay Nagar, Indore, Madhya Pradesh, 452010, Indore, India

Specialty:

Cancer Treatment, ENT

Focus Area:

Dr Vijay Chourdia | ENT | Ear Micro Surgery | Salivary Gland Surgery | Endoscopies in India | Nasal Care | Sinus Allergy Care in India | Indore, India |
Dr Vijay Chourdia ENT Surgeon Profile Overview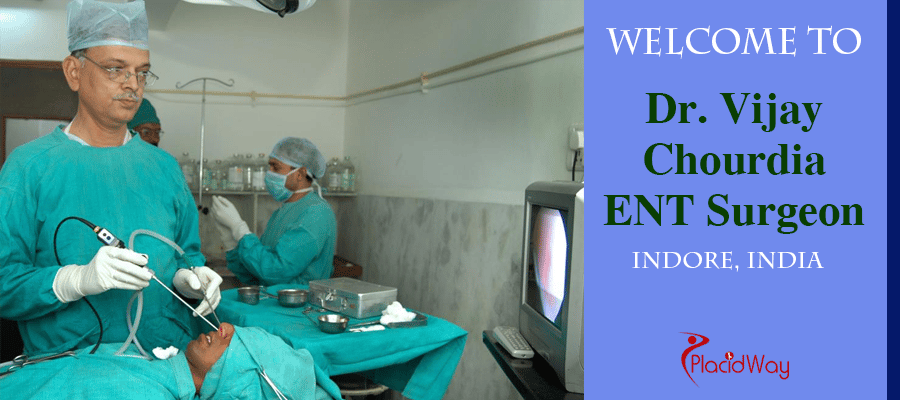 Welcome to Dr.. Vijay Chourdia ENT Surgeon
Dr. Vijay Chourdia practices at Dr. Vijay Choradiya's Clinic in Vijay Nagar, Indore, India. He is an ENT/ Otorhinolaryngologist expert with over 25 years of experience in this field of medicine. Some of the services provided by the doctor are Thyroid surgery, Nasal and Sinus Allergy care, Septum surgery etc.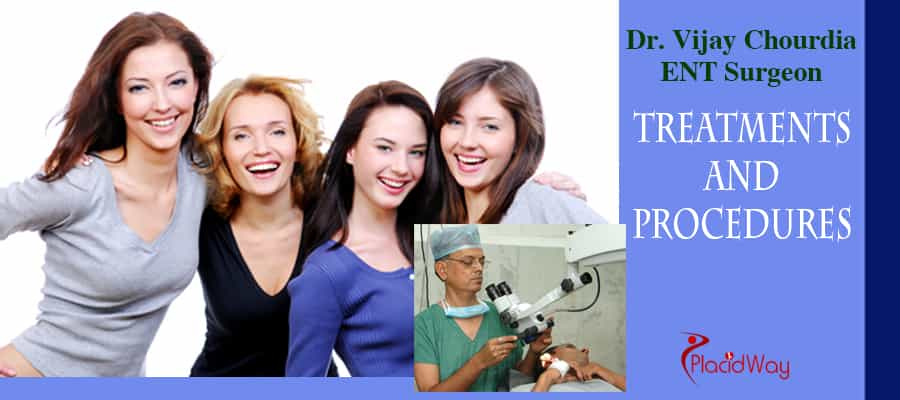 Treatments and Procedures
Reconstructive middle ear surgery
Congenital ear problem treatment
Ear micro surgery
Thyroid surgery
Salivary gland surgery
Micorsurgery of the larynx
Endoscopies
Vertigo/Dizziness
Nasal and sinus allergy care
Tonsilis (tonsillitis) treatment
If you need more information about the dental treatments and procedures offered by Dr. Vijay Chourdia ENT Surgeon, do not hesitate to contact us!

---
---