Centre Quirurgic Maresme
Mataro, Spain
C/ Lepanto, 13 – 08301

Focus Area: Centre Quirurgic Maresme | Mataro | Spain | Cosmetic/Plastic Surgery, Skin Care, Dentistry, ENT, Orthopedic/Knee Surgery, Urology, Organ Transplant
Orthopedic Surgery, Urology Procedures, Dentistry, Cosmetic Surgery, ENT, Gynecology, Mataro, Spain
Profile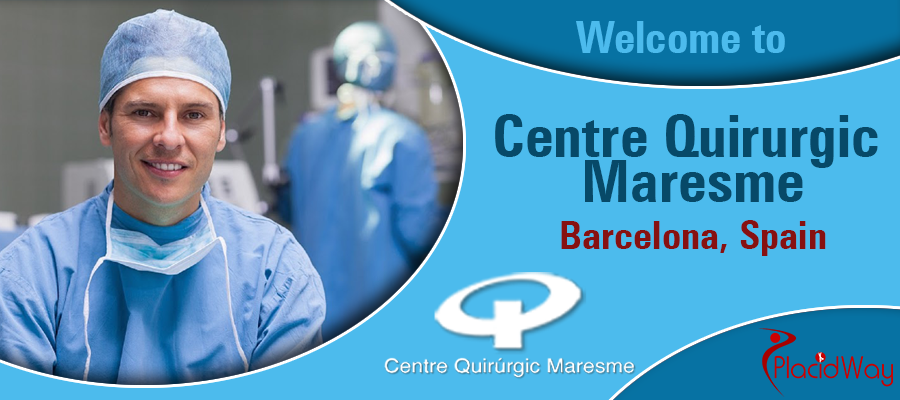 Welcome to Centre Quirúrgic Maresme
Centre Quirúrgic Maresme is the private clinic of reference in ambulatory surgery in Maresme. CQM is part of the National Catalogue of Hospitals of the Ministry of Health, Social Services and Equality. Located in Mataro, Maresme, Centre Quirúrgic Maresme has modern and advanced facilities for Ambulatory Surgery.
Our multidisciplinary medical team and our operating rooms are equipped with the latest technologies and allow us to offer a wide area of comprehensive services and medical specialties. Most of the surgeries we perform are ambulatory, they do not require hospitalization.
Specialties
Anesthesiology
Traumatology and Orthopedic Surgery
General and Digestive Surgery
Gastroenterology and Digestive Endoscopy
Dentistry and Implantology
ENT
Urology
Breast Surgery
Plastic Surgery
Ambulatory Surgery
The Ambulatory Surgery or One-Day Surgery is a surgical procedure performed with local anesthesia, which requires short-term postoperative care. Patients will be able to return home the same day.
Cosmetic and Plastic Surgery
Our Plastic and Cosmetic Surgeies offer our patients the best aesthetic solutions using the latest techniques in a professional and safe environment.
Odontology
CQM Dental Clinic offers all types of dental treatments incorporating the latest techniques.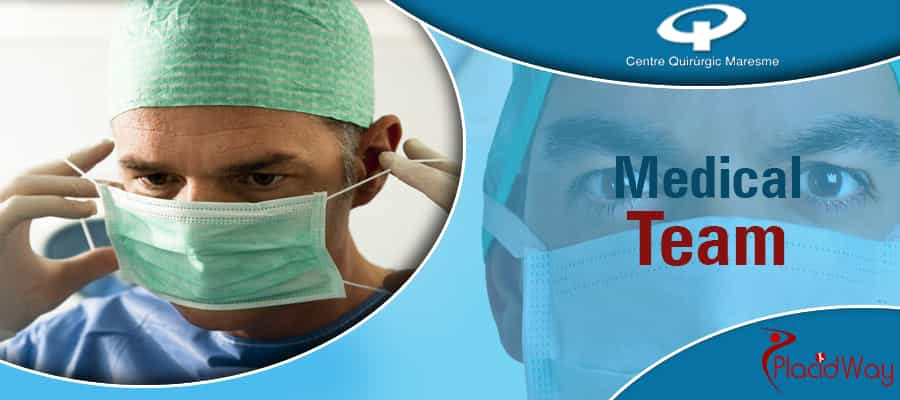 Medical team
Dr. LOPEZ DE LA FRANCA, Bernat - Vascular Surgery
Dr. MARTÍNEZ RÓDENAS, Francisco - Surgery of the digestive system
Dr. RODRÍGUEZ GIL, Xavier - Orthopedic Surgery
Dr. CHORNET PAHISA, Francesc - Orthopedic Surgery
Dr. BADÍA SALA, Miquel - Ophthalmology
Dr. SOSPEDRA CAROL, Enric - Plastic Surgery
Dr. BERNARDEZ, Debora - Plastic Surgery
Dr. BERNAL, Sergio - Urology
Dr. CHAMIZO, Juan - ORL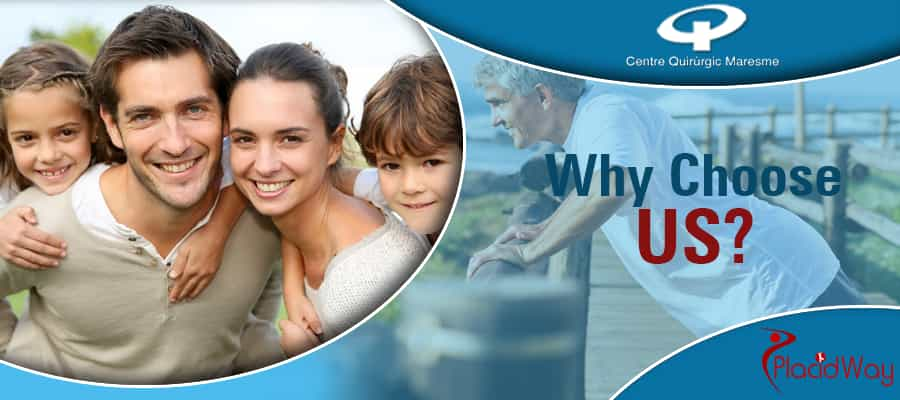 Why choose us?
Affordable prices
Qualified medical staff
Modern equipment and procedures
Minimal recovery time thanks to the latest methods used
Carefully selected medical team, dedicated to their profession
Highest industry standards of sterilization and cleanliness maintained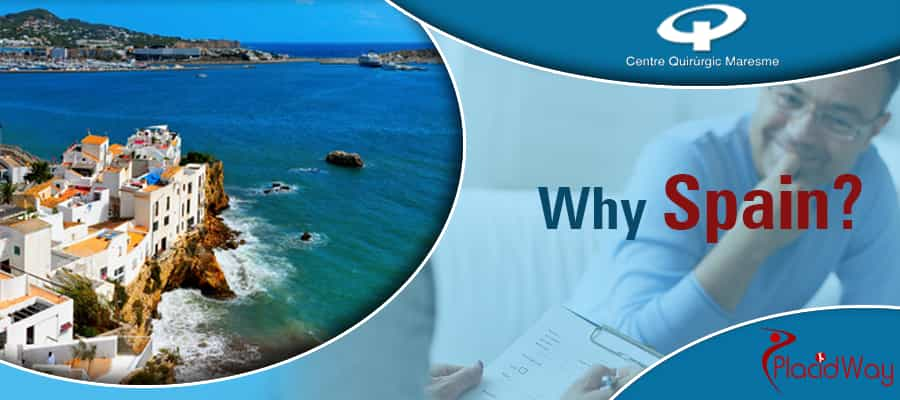 Why Spain?
Spain is a renowned medical tourism destination, thanks to its sunny climate, vacation spots and high quality medical facilities. All these make Spain a very attractive destination for medical tourists. The Spanish health system is according to the European standards and offers many high-quality facilities at the fraction of cost of hospitals in the United States and neighboring countries. The majority of medical tourists come from the British Isles, but also from the Middle East and North Africa.
For more information about the treatments and procedures offered by CQM, Hospital Privat de Mataró,
Reviews