Dental Creations
Mumbai, India
225, Sir Bhalchandra Road, Matunga (East) Mumbai - 400019 Mumbai Maharashtra

Focus Area: Dental Treatment in Mumbai, India | Smile Correction Procedure | Cosmetic Dentistry | Dental Care | Dentistry in Mumbai, India | Dental Creations | Mumbai, India
Dental Treatment in Mumbai, India, Smile Correction Procedure, Cosmetic Dentistry, Dental Care, Dentistry in Mumbai, India, Dental Creations, Mumbai, India
Profile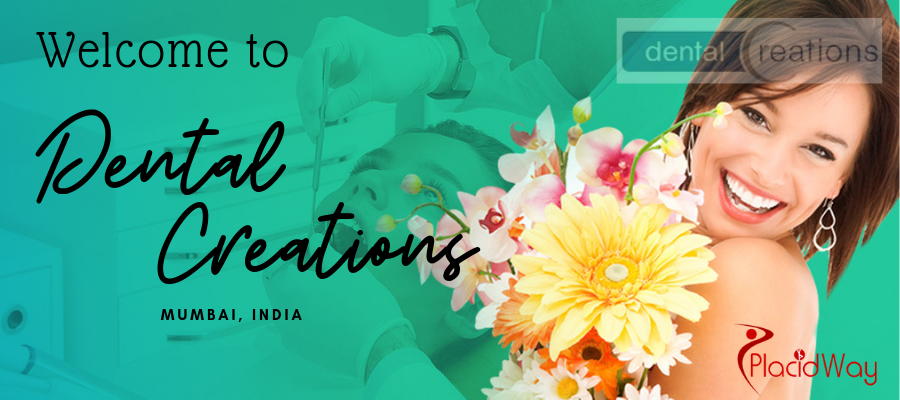 World-class Cosmetic and Restorative Dentistry at Dental Creations, Mumbai, India
Dental Creations, located in Mumbai, India is a new age dental clinic that offers the best global standard dental care along with Indian hospitality. The dental clinic treats its patients as highest priorities from the moment they make an appointment with the clinic and till the time they leave the office. It follows a holistic approach towards dentistry and works towards the restoration of patient's general health and well-being along with their dental problem.
Expert dentists and dental caregivers at Dental Creations offer a wide range of services ranging from general and family dentistry, preventive dentistry to high-end services like cosmetic dentistry and full mouth restoration with implants. The highly qualified and competent panel of specialists ensures the best treatments for a healthy and bright smile. The high-quality dental services and comprehensive treatment planning in the field of restorative and cosmetic dentistry achieve optimal dental health for the patients.
Treatments and Procedures
Dental Implants

Cosmetic Dentistry

Restorative Dentistry

Full Mouth Rehabilitation

Root Canal Treatment

Orthodontic Treatment

Paediatric Dentistry

Gum Procedures

Wisdom Tooth Removal

International Dental Care

Special Treatments (Single sitting Dental Implant, Root Canal, Smile Make-over, and Teeth Whitening)
If you want to know more about Dental Creations or want to request for any information, just click the contact tab below!