Dr. Wasief Plastic Surgery
Dr. Wasief Plastic Surgery, Plastic Surgeon, Breast Lift, Liposuction, Tummy Tuck, Butt Lift, Facelift, Botox, Alexandria, Egypt

2 Shaarawy sreet ,Luran Alexandria Alexandria, Alexandria, Egypt

Specialty:

Anti Aging, Cosmetic/Plastic Surgery

Focus Area:

Dr. Wasief Plastic Surgery | Plastic Surgeon | Breast Lift | Liposuction | Tummy Tuck | Butt Lift | Facelift | Botox | Alexandria | Egypt
Dr. Wasief Plastic Surgery Profile Overview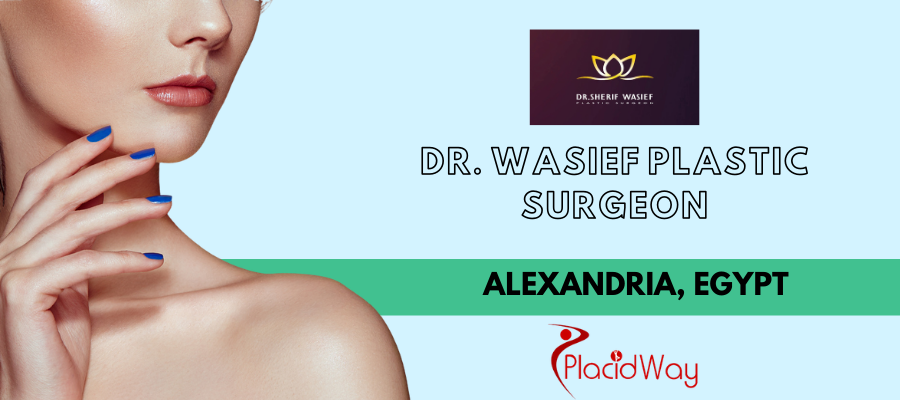 Dr. Sherif Wasif- Aesthetic and Plastic Surgery Clinic in Alexandria, Egypt
Dr. Sherif Wasif is one of the leading plastic surgeons in Egypt. His clinic in Alexandria has set a benchmark with its ultimate cosmetic and aesthetic solutions.
From simple cosmetic procedures to advanced aesthetic treatments, people can get a wide range of treatments under the same roof.Dr. Sherif Wasif is recognized as one of the top plastic surgeons in the country. Hi is a board certified plastic surgeon recognized by leading associations like the International Society of Aesthetic Plastic Surgeons and the American Society of Plastic Surgeons.
His patient-centric approach has helped hundreds of individuals to get the desired results. The medical team always tries to first understand what each patient needs and wants, and then create an effective personalized treatment plan. They offer high standards of ethics and professionalism in delivering services and they respect their patients' privacy. The entire team recognizes that the patient's privacy is the highest priority and they ensure all the personal information remains confidential.
The clinic is laden with efficient staff who are selected on the basis of qualifications, experience and dedication towards the patients. With extreme goodwill and excellent proficiency in conducting successful plastic surgery treatments, 1mm Plastic Surgery is steadily attracting many international patients in Seoul for varied procedures. Take a look at some of the most commonly requested procedures below:
Treatments and procedures
Face Lift

Eyelid Surgery

Ear Surgery

Nose surgery

Anti-aging

Liposuction

Buttock Lift

Breast Augmentation

Botox and more
For more information about the treatments and procedures offered by Dr. Sherief Wasif, please contact us!

---
---
Reviews
Darwish

One of best Doctors I ever known

Facebook

Jun 10 2021
---
Anti-Aging Related Packages