Hurghada Surgery
Hurghada Surgery, Obesity Surgery, Cosmetic Surgery, General Surgery, Hair Transplant, Hernia Repair, Laparoscopic Surgery, Egypt

, Hurghada, Egypt

Specialty:

Anti Aging, Cancer Treatment, Cosmetic/Plastic Surgery, Fertility Treatment, General Surgery, Gynecology Treatment, Infertility/IVF, Laparoscopic Surgery, Obesity/Bariatric Surgery, Sexual Medicine and Treatment, Weight Loss Program

Focus Area:

Hurghada Surgery | Obesity Surgery | Cosmetic Surgery | General Surgery | Hair Transplant | Hernia Repair | Laparoscopic Surgery | Egypt
Hurghada Surgery Profile Overview

Hurghada Surgery - Weight Loss Surgery, Laparoscopic Surgery, Hernia repair, Breast Disease Treatment in Egypt
Hurghada Surgery is a Medical Services Group located in Hurghada, Red Sea, Egypt. They specialize in the surgery of Obesity, Gastrointestinal, Thyroid and Breast diseases. They offer advanced medicine, compassionate care and operate two highly specialized departments in Medical Tourism and Medical Education.With the professional, caring team and affiliated hospitals, they make sure you are taken care of with complete and excellence in the work and the highest level of personal care for each of the patients.
They choose the best staff to take care of you during your time at the center and the highest quality equipment for your procedure. As a patient, you will receive the best care you deserve with patient-focused nursing care during your recovery process.
You may rest assured that the Center meets the highest standards in health care. They serve with a mission to care for patients, and improve Healthcare and Medical Tourism in Egypt. At Hurghada Surgery the team can provide Medical and Healthcare in the international standards at a comparatively low cost. Also, they arrange accommodation and tourism programs at the highest level from the moment of arrival until departure safely to your country.
At Hurghada Surgery, they take into consideration all abroad patients' motivations and expectations. These do usually vary from one patient to the other and depend mainly on their home country, their culture, and on the type of medical treatment requested. The team gives priority to the medical specialties and surgical/medical treatments most demanded by international patients such as Plastic and Cosmetic Surgery, Fertility treatments, Bariatric Surgery, Hair Transplantation and General Surgery.
Treatment and Procedures:
Plastic and Cosmetic Surgery
Facial cosmetic surgery is aimed at re-sculpting the face as the patient gets older. We offer several surgeries:
Frontal lifting (eyebrow lifting)

Facelift (lifting of the face and neck)

Lip procedures (lips increase and wrinkles)

Blepharoplasty (eyelid surgery)

Rhinoplasty (nose surgery)

Blepharoplasty (surgery of the chin and cheeks)

Otoplasty (ear surgery)
Breast augmentation

Breast reduction

Breast Lift

Breast reconstruction
Liposuction and liposculpture

Abdominoplasty (tummy tuck)

Brachioplasty (arm lift)

Thigh Lift
GENITAL COSMETIC SURGERY:
Reconstruction of the clitoris

Thickening or elevation of labia

Vaginal narrowing

Fat reduction of the pubis

Thickening and lengthening of the penis
ANTI-AGING AND COSMETIC MEDICINE:
Anti-aging and cosmetic medicine is a set of treatments which fight against the signs of aging without requiring surgical intervention. These methods are increasing in popularity.

These are treatments requiring no surgical incisions. They are carried out on the face or facial areas.
As is the case with more "invasive" techniques, these procedures should be performed by professional specialists.
Cosmetic Medicine for face can treat:
The small and common wrinkles as well as deeper furrows

The stains and the imperfections of the skin

The loss of face volume

Lips contouring and volume
The most popular and common treatments are:
Botox or botulinum toxin

Hyaluronic acid and other dermal fillers

Mesotherapy

Peelings
Cosmetic medicine for body mainly deal with:
Radiofrequency

Mesotherapy

Mesodissolution
Infertility Treatment
General Surgery
---
Popular Medical Centers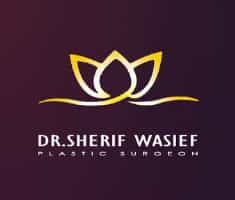 Dr. Wasief Plastic Surgery is a specialized plastic surgeon in Alexandria, Egypt. His clinic provides the best of cosmetic surgery at affordable price using the most advanced technology. The procedures available at the clinic include liposuction, breast augmentation, Brazilian butt lift, hair transplant, botox, vampire therapy and more.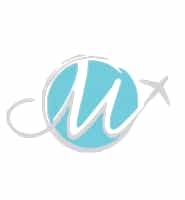 Master Medtur is a premier medical tourism facilitator providing the best of Plastic Surgery, IVF and Dental Treatments in Cape Town, South Africa.
Caesarean section from $15500
All on 4 Dental Implants from $8000
Labiaplasty from $8000
Nose Surgery Rhinoplasty from $15000
Hip Replacement Surgery Partial or Total from $32000
Cardiovascular Evaluation from $2500