Clinica Vitee
Cosmetic Surgery at Brazil, Tummy Tuck, Liposuction, Clinica Vitee, Rio De Janeiro, Brazil, Restorative Cosmetic Surgery, Rhinoplasty, Breast Reconstruction, Best Cosmetologist

Av Armando Lombardi 1000/309 Rio De Janeiro, Brazil, Rio de Janeiro, Brazil

Specialty:

Anti Aging, Cosmetic/Plastic Surgery

Focus Area:

Cosmetic Surgery | Tummy Tuck | Liposuction | Clinica Vitee | Rio De Janeiro | Brazil | Restorative Cosmetic Surgery | Rhinoplasty | Breast Reconstruction | Best Cosmetologist
Clinica Vitee Profile Overview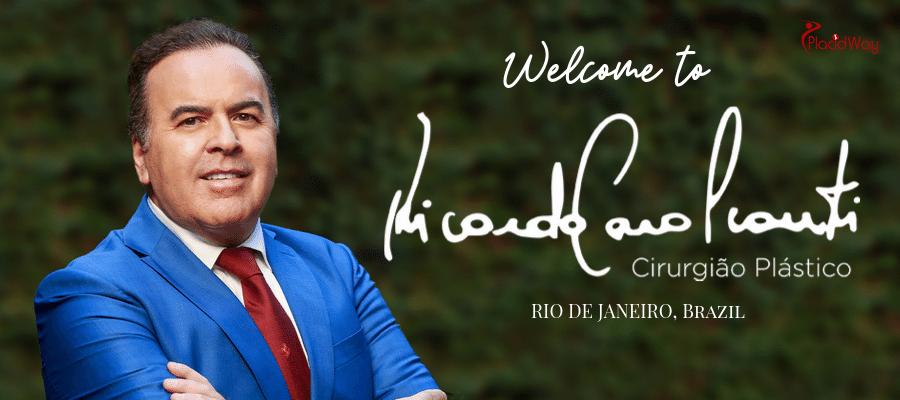 Restorative Cosmetic Surgery at Clinica Vitee, located in Rio De Janeiro, Brazil
Clinica Vitee, located in Rio De Janeiro, Brazil, was founded by Prof. Dr. Ricardo Cavalcanti Ribeiro to implement new techniques and products in the beauty industry and open new dimensions in cosmetology. The clinic has made it a point that plastic surgery is not restricted to only aesthetics but is an innovative application in restorative cosmetology as well.
As per the World Health Organization (WHO), health is defined as "A state of complete physical, mental and social well-being and not just the absence of illness and disease." Clinica Vitee emphasizes on the same thought and believes self-esteem to be healthy and can be reached by the desired restorative plastic surgery. The clinic proudly contributes to every day to return the joy and well-being of so many people.
Treatment and Procedures:
ABDOME
ARM
FACE
Hyaluronic acid

Lower Third Lifting

Middle Third Lifting

Lifting Lower Third

Lifting - Forehead

Chin Liposuction

Mini-lifting

Westernization of Eyelids

Medium Chemical Peel

Surface Chemical Peel

Lower Eyelids Ext

Upper Eyelids

Rejuvenation - Laser

Facial Support Wire
GLUTES
Liposuction

Fat grafting

Prosthesis
MAMA
Areolar Implant

Axillary Implant

Submammary Implant

Reduction

Suspension

Implant Suspension
NOSE
Open Rhinoplasty

Closed Rhinoplasty
EARS
Shake correction

Lobe Laceration
REPAIRERS
Breast Reconstruction

Skin Tumors Exercise

Unaesthetic Scar Exeresis

Capilar implant
AESTHETIC TREATMENTS
Lip filler

Chinese mustache

Fine wrinkles

Botulinum Toxin

Axillary Hyperhidrosis
OTHERS
Scars

Cysts

Collagen

Culote - Liposuction

Laser waxing

Gynecomastia

Liposculpture

Lipomas

Nymphoplasty

Westernization

Panturilla - Prosthesis

Neck - Liposuction

Burns

Keloids

Torsoplasty

Skin tumors
If you want to know more about Clinica Vitee, Rio De Janeiro, Brazil or want to request for any information, just click the tab below!

---
---
Reviews
Breno

For me, operating on Hopital Vitée was like floating from the door of my house to the operating table. All great ten from the clinic garden until the return to my house. The impression I got was like I was at home operating. All excellent professionals. Dr Michele I would like to thank you so much for everything! You once again making dreams come true that enegia good in every way I will stop writing if they will think they paid me to write it all down
Special kisses for nurse / doctor Sandra and receptionist Evelyn thanks for everything.

Google

Oct 07 2020

Jéssica

I did my surgery with Dr Juliana for the little ear project. I was very well attended from start to finish. The nurses are wonderful, especially Fabi :) she left me very calm. I recommend the clinic yes!

Google

Oct 07 2021

Eduarda

My mom is having surgery today and the service is excellent

Google

Aug 28 2021
---
Anti-Aging Related Packages