UNILIVE
UNILIVE – Top Fertility Clinic in Puebla, Mexico
BLVD. ATLIXCAYOTL 1499 A13, RESERVA TERRITORIAL ATLIXCAYOTL Puebla city PUEBLA, Puebla 72820, Mexico

Specialty:

Fertility Treatment, Infertility/IVF

Focus Area:

UNILIVE | Puebla | Mexico | IVF Treatment | Egg Donation | Clothing Method | Artificial Insemination | Fertility Preservation
UNILIVE Profile Overview

Unilive clinic is situated in beautiful Puebla City, Puebla, Mexico. It is an assisted reproduction unit created by a group of highly qualified doctors trained in Europe. UNILIVE has first-class facilities and state-of-the-art equipment available to local and international patients.
At Unilive you will have comprehensive, specialized and highly personalized care to guide you and your partner in achieving the goal of raising a family. The clinic provides an effective solution for pregnancy in couples with infertility problems or women who do not have a male partner.
Various IVF treatments are available at Unilive, including egg and sperm donation programs, which allows helping achieve the goal of many women who want to be mothers. The professional medical team guides patients individually and personalized the most appropriate treatment for them by addressing the aspects of your process and adapting it to your own needs.
Advantages of UNILIVE Clinic:
Reproduction specialists with training in the best European clinics

More than 10 years of experience in this branch

Pioneers in Puebla make the In Vitro Fertilization laboratory based on European Reproduction and COFERPIS standards.

Offer great value for the price

Commitment and effort to achieve a pregnancy in the shortest possible time

80% pregnancy probability with the reception of oocytes
Cost of Assisted Reproduction in Puebla City at UNILIVE
Fertility treatment in Puebla is more affordable than in the USA or Canada. This is why hundreds of patients visit Unilive in Puebla to get high-quality IVF, egg donation, Clothing method, and Artificial Insemination at a low-cost. Contact our team to know the latest prices from UNILIVE clinic in Puebla. We will send you the estimated cost for IVF fertility treatment you require.

FAQs about Fertility Treatment in Puebla City, Puebla, Mexico
Check below information about FAQs for fertility treatment in Puebla, Mexico:
What is fertility treatment called?
In vitro fertilization (IVF) is a complex series of procedures to help individuals with infertility problems have a baby. IVF also can prevent genetic problems and assist with the conception of a child. During IVF treatment, a doctor collects mature eggs from ovaries and fertilizes them with sperm in a lab.
What are the 3 main types of fertility treatments?
Fertility treatment includes 3 main types of medicines. These are surgical procedures, assisted conception ( including intrauterine insemination (IUI)), and in vitro fertilization (IVF). You and your doctor will discuss which one is the best for you.
What age is IVF most successful?
As medical studies show, IVF treatment is most successful in women between 20 and 30 years. This group of females has the most success in staying pregnant through IVF and other reproductive technologies.
Which is a modern technique used for fertility treatment?
In vitro fertilization (IVF) is the most standard and effective assisted reproductive technology (ART) type. ART procedures sometimes use donor eggs, donor sperm, or previously frozen embryos. It can sometimes involve a surrogate or gestational carrier.
How many rounds of IVF does it usually take to get pregnant?
There is a higher chance of successfully staying pregnant if you complete more than 4 cycles. While some women can achieve pregnancy with 2-4 completed processes. It depends on individual health and laboratory tests.
Book Now IVF Fertility Treatment in Puebla, Mexico, at UNILIVE
If you want to have a successful IVF therapy and raise a healthy child, choose affordable IVF Treatments in Puebla at UNILIVE clinic. An experienced medical team and doctors will help you achieve your desired goal of having a family. Contact us for more information on how to book cost-effective fertility care in Puebla City, Mexico.

---
UNILIVE, Puebla, Mexico Profile Details
UNILIVE is the Puebla Reproduction Unit offering high-quality In Vitro Fertilization at their in-house laboratory, strictly adhering to European and Mexican standards. They combine the experience, love, and respect for the life of a human being while utilizing modern facilities and cutting-edge technology. Comprehensive, specialized, and highly personalized care will guide you and your partner in achieving your goal to stay pregnant. Contact us for more information about affordable Fertility Treatment at Unilive clinic in Puebla.

---
UNILIVE Treatments Offered
---
UNILIVE Certificates, Accreditations, Qualifications
Here are list of fertility doctors in Puebla Mexico by UNILIVE:

Dr. Octavio Herrera Osorio
Education and Experience:
Clinical and Provincial University Hospital of Barcelona, Spain, Assisted reproduction, March 2014 to March 2015

National Institute of Perinatology

Certified by the Mexican Council of Gynecology and Obstetrics

National Institute of Perinatology, Specialty in Gynecology and Obstetrics, Period: 2009 to 2013
Languages:
Spanish, English, Catalan, French
Memberships:
Society of Obstetricians and Gynecologists of Canada Since 2017

European Society of Human Reproduction and Embryology (ESHRE) Since 2014

Advancing Minimally Invasive Gynecology Worldwide Since 2013

American Society of Reproductive Medicine Since 2013

Mexican College of Specialists in Gynecology and Obstetrics Since 2012

American College of Obstetrics and Gynecology (ACOG) Since 2008

Dr. Gabriela García Jiménez
Education and Experience:
An obstetrician-gynecologist with a subspecialty in Reproductive Biology by the University of Valencia, Spain and approved before the SEP,

Full Professor of the High Specialty course of the UNAM "Infertility and Human Reproduction"

Professor Member of the certification committee of the Council Mexican of Gynecology and Obstetrics since 2019

Director of the section of interest, AMRA of the AMMR 2019-2021.

Currently serves as Medical Director and General Co-Director at the Instituto UNILIVE Assisted Reproduction.
Certifications and Memberships:
Certified before the Mexican Council of Reproductive Biology. 2019-2024

Certified before the Mexican Council of Gynecology and Obstetrics. 2019-2024

Member of the European Society of Reproductive Medicine ESHRE.

Member of the American Society for Reproductive Medicine. ASRM

Full member of the Mexican Association of Medina of Reproduction AMMR A.C.

Collegiate Member of the Mexican Association of Specialists in Gynecology and Obstetrics COMEGO A.C.

Member of the International Editorial Committee of the Medical Journalsreproductive.

Spanish Society of Fertility and Spanish Society of Gynecology and Obstetrics. Madrid, Spain.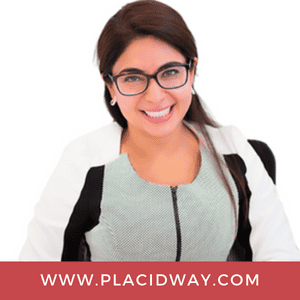 Dra. Nadia Espinosa Pineda
Academic Degree: Bachelor of Medical Surgeon
Education and Experience:
University: North Anahuac University, 2000 - 2006, SPECIALTY: GYNECOLOGY AND OBSTETRICS, Hospital: Isidro Espinosa de los Reyes National Institute of Perinatology (INPerIER), 2007 - 2010

SUBSPECIALTY: Assisted Reproduction and Minimally Invasive Surgery. Hospital: Hospital Clinic, Barcelona, Spain.

Clinical Fellowship in Office Hysteroscopy, University of Bari, Italy, May – October 2012.
Memberships:
Member of the Scientific Committee of the Colposcopy Medical College of the State of Puebla A.C. period May 2014 to May 2016

Vice President of the College of Gynecological Endoscopy of Puebla period 2018 to 2020.

Certified by the ESHRE to carry out basic semen studies. November 2017

SCA Training Course – Microptic S.L. – Certified by Microptic S.L. to do semen studies in November 2017

Medical Education course Teale Fenning 3D Ultrasound, Nottingham - November 2018.

Beatriz Hernández Mendieta
Educations:
Degree: Physician-Surgeon, Meritorious Autonomous University of Puebla 2005-2010.
Specialty: Gynecology and Obstetrics, High Specialty Medical Unit Obstetrics and Gynecology Hospital No.4 "Luis Castelazo Ayala"

Subspecialty: Biology of Human Reproduction, Puerta de Hierro Medical Center. Life Institute. March 2017-2019

Certification by the Mexican Council of Gynecology and Obstetrics, A.C. 2019-2024
Experiences:
Guadalajara Women's Hospital. Secretary of State Health.

G&P core. Obstetrician-gynecologist. Guadalajara Jalisco. January 2018-February 2019.

Northwest Life Institute. Physician assigned to Biology of Human Reproduction.

---
UNILIVE Testimonials
Here you can read success stories from former patients who have been through IVF fertility treatment in Puebla City at UNILIVE clinic:
"The best service and excellent treatment from all the staff especially the doctor Nadia Espinoza I highly recommend the place"
Mary Leal
"The best service, a very warm treatment from all the medical staff especially Dr. Nadia Espinoza a great specialist in her area I highly recommend because aki achieves the impossible and with the best care and the best treatment thousand gra thank you"
Yahir Guadalupe Gonzalez
"Excellent medical team! I highly recommend them."
Tere Heredia Ortiz

---
UNILIVE Awards & Recognitions
Here are awards received by UNILIVE Fertility Clinic in Puebla Mexico: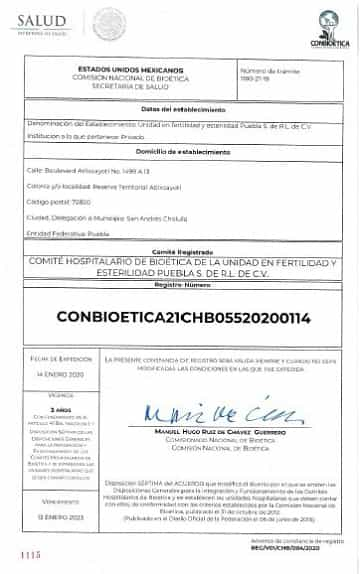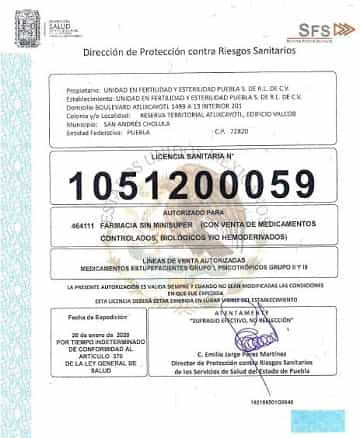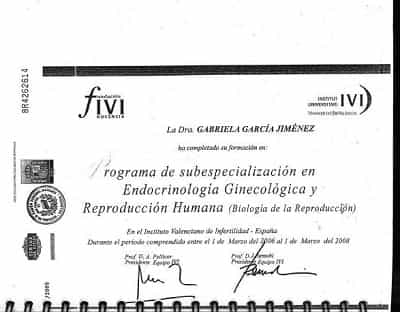 Why Choose Fertility Treatments in Puebla, Mexico
When it comes to fertility treatments, more and more couples are looking outside of their home country for affordable, high-quality care. Puebla, Mexico has become a popular destination for fertility tourism, thanks to its world-class fertility clinics and experienced reproductive endocrinologists.
Fertility treatments can be very expensive, often costing tens of thousands of dollars in the United States. In Puebla, Mexico, you can receive the same high-quality care for a fraction of the cost. This is because the cost of living and doing business in Mexico is much lower than in the United States, so fertility clinics can offer their services at a more affordable price.

---
Puebla, Mexico Destination Overview
Puebla City is the largest city in Puebla state, Mexico. It is located in the southern part of Central Mexico on the main route between Mexico City and Veracruz.
Puebla was named a World Heritage Site in 1987 due to its history and Mexican Baroque architectural style. The city is also popular for mole poblano, chiles en nogada and Talavera pottery. Puebla is both the fourth largest city and Metropolitan area in Mexico, where thousands of international patients go for quality and affordable medical care.
How to get to Puebla City?
You can travel by air to the main airport in Puebla - Puebla International Airport, which provides direct flights to the United States and Canadian cities. The flight time between Puebla airport and other cities in the USA and Canada is 4h approximately.
When is the best time to visit Puebla?
The best time to travel to Puebla is from October to November and from February to April. These months the weather is pleasant, and there is almost no rainfall.

---
---