Centro de Fertilidad del Prado
Top IVF Clinic in Tijuana, Mexico by Del Prado Fertility Center
Bugambilias #50 Suite 503, Centro Medico y hospital del Prado, Tijuana Baja, California, Mexico CP 22440, Tijuana 22440, Mexico

Specialty:

Fertility Treatment, Gynecology Treatment, Infertility/IVF

Focus Area:

Centro de Fertilidad del Prado | Del Prado Fertility Center | Tijuana | Mexico | Artificial Insemination | In Vitro Fertilization | ICSI | Laparoscopic Surgery
Centro de Fertilidad del Prado Profile Overview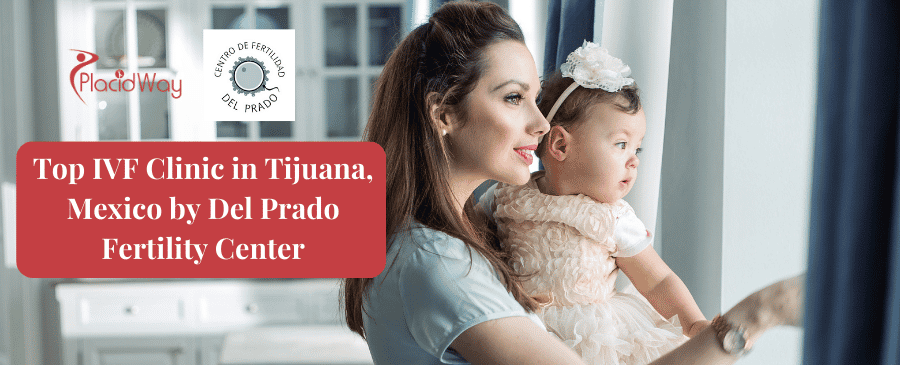 Advanced Fertility Treatments in Tijuana, Mexico
At Del Prado Fertility Center, we offer a wide range of advanced fertility treatments in Tijuana, Mexico to help individuals and couples overcome infertility challenges. Our experienced specialists are well-versed in procedures such as induction of ovulation, artificial insemination, in vitro fertilization (IVF), intracytoplasmic sperm injection (ICSI), and preimplantation genetic diagnosis (PGD). Additionally, we provide advanced endoscopic surgery, repeat abortion management with a focus on reproductive immunology, conservative surgery of the uterus (myomectomy), preconceptional advice, and comprehensive andrology services. Our team is dedicated to providing the highest quality of care and support throughout every step of the treatment process.
State-of-the-Art Facility
As a leader in the development of advanced techniques in assisted reproduction, infertility, and the treatment of endometriosis, Del Prado Fertility Center boasts a state-of-the-art facility. Located in Tijuana, Mexico, our center serves as a hub for cutting-edge fertility treatments, attracting patients from both southern California and northern Mexico. Equipped with the latest medical technologies and equipment, our facility provides a comfortable and modern environment for patients undergoing fertility treatments. We continuously invest in upgrading our infrastructure to ensure that our patients have access to the most advanced and effective fertility care available.
Personalized Patient Care
At Del Prado Fertility Center in Tijuana, Mexico, we understand that each patient's fertility journey is unique. That's why we prioritize personalized patient care throughout the entire treatment process. From the initial consultation to post-treatment follow-ups, our dedicated team takes the time to listen, understand, and address the individual needs and concerns of each patient. We believe in building strong relationships with our patients, providing them with emotional support, and guiding them every step of the way. Our commitment to personalized care ensures that each patient feels heard, supported, and empowered throughout their fertility treatment experience.
High Success Rates
One of the hallmarks of Del Prado Fertility Center is our consistently high success rates in helping patients achieve their dream of parenthood. Our team's expertise, combined with the use of advanced fertility treatments and technologies, contributes to our exceptional success rates. We understand the importance of successful outcomes, and we strive to maximize our patients' chances of conception. With a comprehensive approach to IVF treatment in Tijuana, Mexico and a commitment to continuous improvement, we work tirelessly to achieve the best possible results for our patients.
Trusted International Clinic for IVF in Tijuana, Mexico
As a trusted international clinic, Del Prado Fertility Center has earned a reputation for excellence in fertility care. Patients from around the world choose our clinic for their fertility treatments due to our outstanding medical team, state-of-the-art facility, and high success rates. We have a proven track record of helping countless individuals and couples realize their dreams of starting or expanding their families.
Our commitment to delivering personalized patient care ensures that each patient feels supported and valued throughout their fertility journey. With our expertise, advanced treatments, and warm, compassionate approach, we have become a trusted destination for individuals seeking top-quality fertility care in Tijuana, Mexico.
Our customer representative at PlacidWay will help you connect with top IVF clinic in Tijuana, Mexico by Del Prado Fertility Center. Click contact us button below to get started:

---
Centro de Fertilidad del Prado, Tijuana, Mexico Profile Details
Comprehensive Fertility Services in Tijuana, Mexico
Del Prado Fertility Center offers a comprehensive range of fertility services to address various reproductive challenges. Alongside advanced IVF fertility treatments, we provide services such as preimplantation genetic testing, advanced endoscopic surgery, repeat abortion management with a focus on reproductive immunology, conservative surgery of the uterus, and andrology services.
We also have a menopause clinic and offer preconceptional advice to help individuals and couples navigate different stages of their reproductive lives. Our aim is to be a one-stop destination for all fertility-related needs, providing comprehensive care under one roof. At Del Prado Fertility Center, we understand that every individual's fertility journey is unique. That's why we offer a wide range of comprehensive fertility services designed to cater to diverse needs.
Our team of experts is experienced in providing preimplantation genetic testing, which helps identify genetic disorders and increases the chances of a successful pregnancy. We also specialize in advanced endoscopic surgery, which allows for minimally invasive procedures to treat conditions such as endometriosis and uterine fibroids.

---
Centro de Fertilidad del Prado Treatments Offered
1. Artificial Insemination:
Artificial insemination is a fertility treatment that involves placing prepared sperm directly into a woman's reproductive system, increasing the chances of fertilization. It is a non-invasive procedure and can be a suitable option for couples with mild fertility issues or single women desiring pregnancy.
2. In-Vitro Fertilization (IVF):
IVF is a highly effective assisted reproductive technique where eggs are retrieved from the woman's ovaries and fertilized with sperm in a laboratory. The resulting embryos are then transferred back into the woman's uterus, increasing the chances of successful pregnancy. IVF is suitable for various fertility issues, including blocked fallopian tubes, endometriosis, and male factor infertility.
3. ICSI (Intracytoplasmic Sperm Injection):
ICSI is a specialized form of IVF that involves injecting a single sperm directly into the egg to achieve fertilization. It is used when male factor infertility is present, such as low sperm count or poor sperm motility. ICSI significantly increases the chances of successful fertilization and is an excellent option for couples facing male infertility challenges.
4. Super ICSI IMSI:
Super ICSI IMSI (Intracytoplasmic Morphologically Selected Sperm Injection) is an advanced technique that enhances ICSI by using high-magnification microscopy to select the healthiest and most morphologically normal sperm for injection. This technique further improves the success rates of ICSI by ensuring the use of the best-quality sperm for fertilization.
5. Blastocyst Transference:
Blastocyst transfer is an extended culture technique in which embryos are cultured for five to six days until they reach the blastocyst stage before being transferred into the uterus. This allows for better embryo selection and improves the chances of successful implantation and pregnancy.
6. Embryonic Cryopreservation:
Embryonic cryopreservation is a process of freezing and storing excess embryos from an IVF cycle for future use. It provides individuals or couples with the option to preserve embryos for later transfer if the initial cycle is unsuccessful or for family planning purposes.
7. PGD (Preimplantation Genetic Diagnosis):
PGD is a specialized genetic testing procedure performed during IVF to screen embryos for specific genetic disorders or chromosomal abnormalities. It enables the selection of healthy embryos for transfer, reducing the risk of inherited genetic conditions in offspring.
Laparoscopic surgery is a minimally invasive surgical procedure used for diagnostic and therapeutic purposes in reproductive medicine. It allows for visualization and treatment of conditions such as endometriosis, ovarian cysts, and blocked fallopian tubes. This technique offers faster recovery, minimal scarring, and reduced post-operative discomfort compared to traditional open surgery.

---
Centro de Fertilidad del Prado Certificates, Accreditations, Qualifications
Del Prado Fertility Center is proud to have a team of highly skilled and experienced fertility specialists. Dr. Horacio Ortega Clavero, Dr. Edgar Demetrio Zertuche Gonzalez, and Dra. Lorena Oceguera Palao lead our medical team, bringing their expertise and compassion to each patient's journey. With their extensive knowledge and dedication to reproductive medicine, our specialists ensure that every individual receives personalized and evidence-based care tailored to their specific needs. Our team is committed to staying up-to-date with the latest advancements in fertility treatments, guaranteeing the best possible outcomes for our patients.
Dr. Horacio Ortega Clavero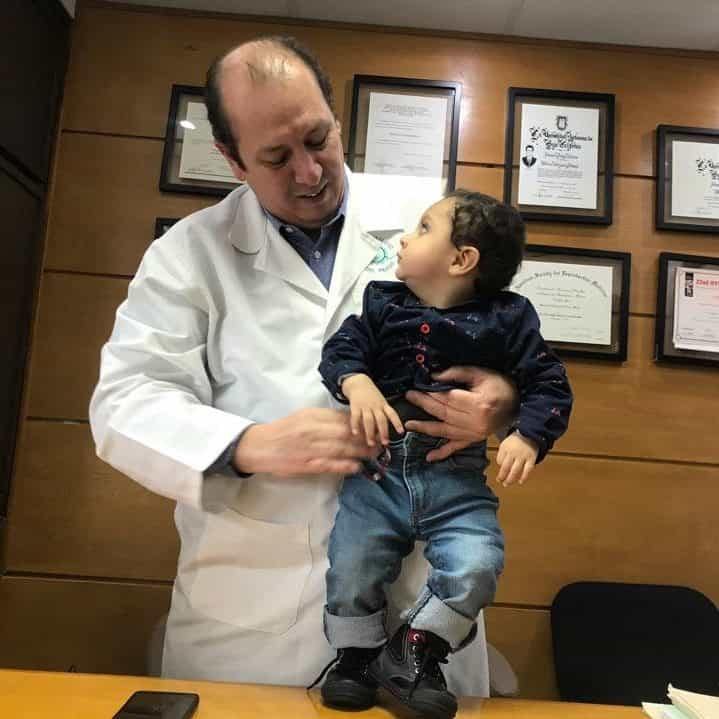 Experiences and Specializations:
Graduated as Surgeon and Obstetrician from the Autonomous University of Baja California (UABC).

Specialty in Gynecology and Obstetrics endorsed by the Health Sector.

Expert in: In Vitro Fertilization, Infertility, Assisted Reproduction, Evolution of a Couple, Egg Freezing, and Pregnancy without a Male Partner.
Dr. Edgar Demetrio Zertuche Gonzalez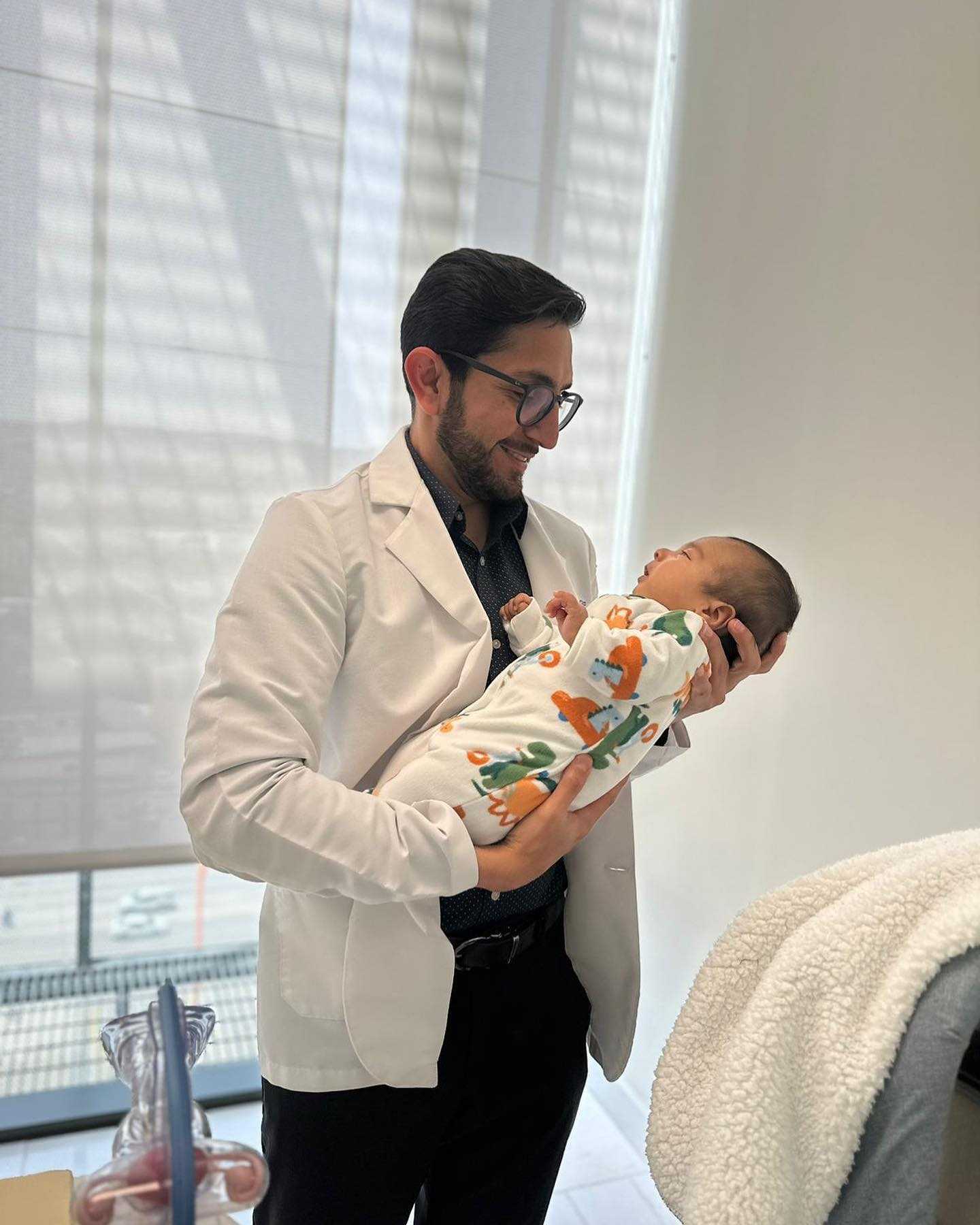 Experiences and Specializations:
Specialist in Gynecology and Obstetrics at the Hospital del Prado.

Studied Surgeon at the Autonomous University of Tamaulipas (UAT).

Specialties in Gynecology and Obstetrics at the Universidad Veracruzana (UV)

Specialties in Biology of Human Reproduction at the National Autonomous University of Mexico (UNAM).
Dra. Lorena Oceguera Palao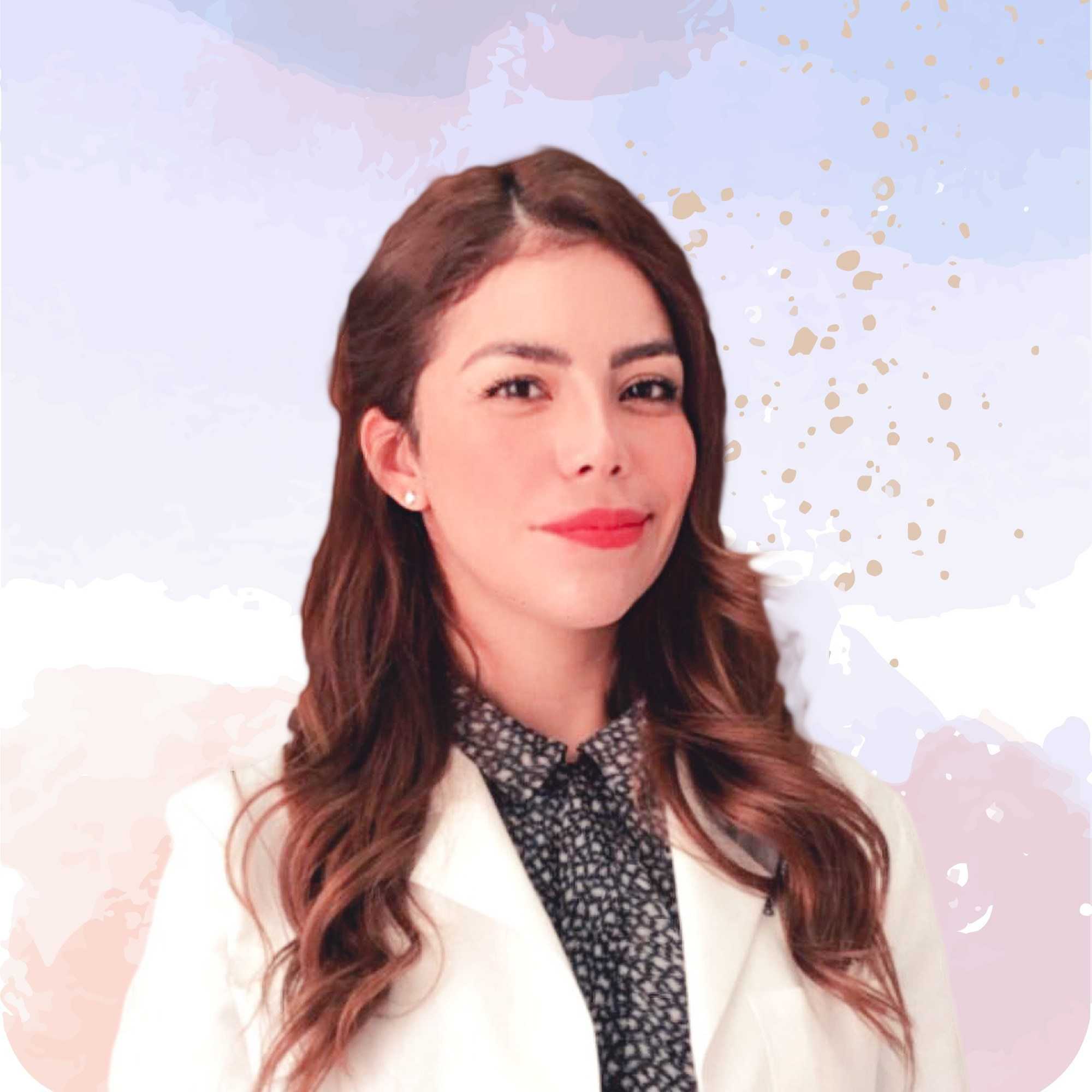 Experiences and Specializations:
School of Medicine of the Autonomous University of Baja California (Tijuana BC, 2006-2013)

High Specialty Medical Unit no. 23 of Gynecology and Obstetrics (Monterrey NL, 2016-2019)

University of Monterrey (Gynecology and obstetrics)

---
Centro de Fertilidad del Prado Testimonials
Alma Perez
"Very good customer service, clean facilities and the staff is NOT homophobic. My partner and I have received excellent care from every member of the clinic. Our doctor, Dra. Servín, is very kind, patient and has provided us with excellent service from the first appointment. I do recommend this place. Good luck."
"Great customer service, the facilities are clean and this place is NOT homophobic as stated on a previous review. My partner and I have received excellent service from the staff and from Dr. Servín. She's patient, caring and explains every doubt we have. I do recommend this clinic, good luck to everyone."
Alejandro Saavedra
"Thanks to them, my daughter came out in the first treatment and now my daughter is 6 years old."
Anita Ramirez Garcia
"It is an excellent clinic, with extraordinary medical specialists, who provide quality care. The treatment is very warm and professional. I recommend it!"
Paola Pulido
"Grateful for the good treatment of the medical staff, they clarified all my doubts. This place was recommended to me and I don't regret going there."
Gloribel Olivas
"Thank you for your attention, you were cordial and answered all my questions and my sterility problem was resolved and I am already 8 weeks pregnant. Thank you very much, it is a blessing for those of us who are struggling to have a child."

---
Centro de Fertilidad del Prado Awards & Recognitions
---
Tijuana, Mexico Destination Overview
Medical Tourism for Fertility Treatments in Tijuana, Mexico
Medical Tourism for Fertility Treatments in Tijuana, Mexico has become a popular choice for individuals and couples seeking high-quality and affordable fertility care. Tijuana offers state-of-the-art fertility clinics, experienced medical professionals, and a welcoming environment for patients traveling from abroad. If you're considering traveling to Tijuana for fertility treatments, there are various transportation options available.
By Plane: Tijuana has its own international airport, the Tijuana International Airport (TIJ). It is well-connected to major cities in the United States and other countries. Many airlines offer direct flights to TIJ, making it convenient for medical tourists to reach the city quickly and easily.
By Bus: Tijuana has a well-developed bus transportation system that connects it to various cities in Mexico and the United States. Several bus companies provide services from major cities, offering comfortable and affordable travel options for medical tourists.
By Car: Tijuana is easily accessible by car from the United States. The city shares a border with San Diego, California, and is connected by the San Ysidro Port of Entry, which is the busiest land border crossing in the world. Medical tourists can drive across the border and reach Tijuana conveniently.
By Train: Although Tijuana does not have its own train station, the city is accessible by train through the San Diego Trolley, a light rail system that connects San Diego to the San Ysidro Port of Entry. From there, medical tourists can cross the border on foot and continue their journey in Tijuana.
Aside from its renowned medical facilities, Tijuana offers a range of tourist attractions for visitors to enjoy. Some of the top vacation spots in the city include the vibrant Avenida Revolución, known for its shops, restaurants, and nightlife. The iconic Tijuana Cultural Center (CECUT) showcases Mexican art and hosts various cultural events. For nature lovers, a visit to the Parque Morelos or the stunning beaches along the Pacific Coast is a must. Additionally, Tijuana's proximity to San Diego provides an opportunity for medical tourists to explore attractions such as Balboa Park, the San Diego Zoo, and the Gaslamp Quarter.
Tijuana, Mexico, has become a sought-after destination for medical tourism in the field of fertility treatments. With multiple transportation options available, including air travel, bus services, car journeys, and train connections, patients can easily reach the city. While receiving top-quality fertility care, medical tourists can also explore the city's vibrant culture and enjoy popular tourist attractions, making their journey to Tijuana a memorable and rewarding experience.

---
---