Nucleo V
Top Gynecology and Stem Cell Center in Ciudad Juarez, Mexico
Campos Eliseos 9371 int 820 Ciudad Juarez Chihuahua, Ciudad Juarez, Mexico

Specialty:

Anti Aging, Fertility Treatment, Gynecology Treatment, Infertility/IVF, Laparoscopic Surgery, Stem Cell Therapy

Focus Area:

Núcleo V in Ciudad Juarez, Mexico | Gynecology Treatment | Vaginoplasty | Laparoscopy | Reproductive Therapy | Fertility Treatment | IVF | Stem Cell Treatment
Nucleo V Profile Overview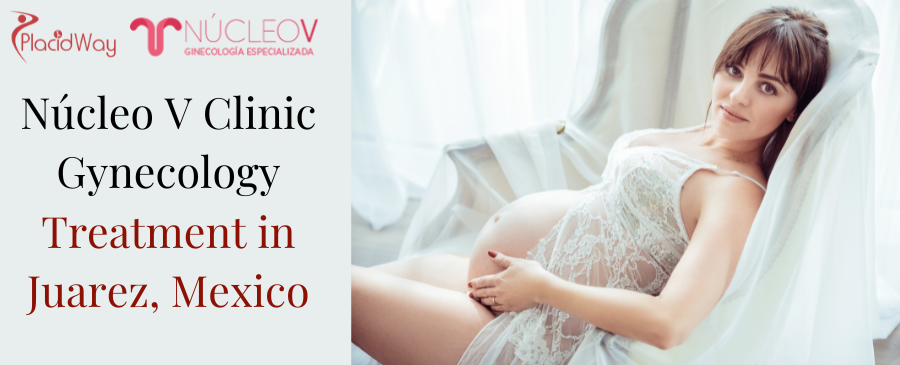 Núcleo V clinic is conveniently situated on the border with the US in Ciudad Juarez, Mexico. The Center aims to provide its patient's health, wellness, and anti-aging treatment. The medical team led by Dr. Erik González provides high-quality Stem Cell Treatment, Reproductive Medicine, Vaginoplasty, and Gynecology Treatment at affordable costs.
Numerous local and international patients visit Nucleo V to receive effective and safe treatment and save thousands of dollars on prices back home. The professional staff at Núcleo V offers Pregnancy Care Treatment with knowledge and compassion and ensures their patients' positive results. The team improves its skills constantly with ongoing training in Mexico and abroad. They utilize advanced technology for safe obstetrics and gynecology treatments.
Nucleo V clinic has undergone registration with The Federal Commission for Protection against Health Risks or COFEPRIS.
Clinic Name: Núcleo V
Procedure: Stem Cell Therapy, Reproductive Medicine, Vaginoplasty, Gynecology Treatment
Location: Ciudad Juarez, Mexico
Doctors: Dr. Erik Reynaldo González
Advantages of Choosing

Núcleo V

for

Gynecology and Regenerative Treatment in Juarez, Mexico
If you choose Núcleo V clinic for your regenerative or reproductive treatment, you will have the following benefits:
Cost-effective treatments

Advanced technology and equipment

A highly skilled doctor and medical team

Comfortable stay in modern facilities

Faster recovery in beautiful Ciudad Juarez
Thousands of American and Canadian patients go to Juarez for affordable Stem Cell Therapy, Reproductive Medicine, IVF, Vaginoplasty, Gynecology Treatment and other procedures. If you want to know the latest prices at Núcleo V, you can get more details from the clinic directly or by contacting our Customer Care Team.

FAQs about Regenerative Medicine in Juarez, Mexico
How does Stem Cell Therapy work?
The stem cells in our body are responsible for growth and repair. With aging or a severe injury, it is difficult for the body to produce sufficient stem cells for the damaged area. This can be solved by injecting stem cells into the affected site to enable the natural healing of degenerated tissues, cartilage, ligaments, tendons, and bone. This will help in faster recovery and a painless rehabilitation process after surgery.
What can Stem Cell Therapy do?
Stem Cell Therapy can regenerate damaged tissue and help patients cope with the disease more efficiently. Stem cells are the most successful to help
Reduce inflammation

Reduce tissue fibrosis

Modulate over-active immune cells

Support blood supply

Promote cell survival

Promote connective tissue synthesis
What conditions can Stem Cell Therapy treat?
Stem Cell Therapy can treat numerous conditions, some of which include:
MS (Multiple Sclerosis)

Parkinson's Disease

Autoimmune Disease

Diabetes I

Lung Disease

Spinal Cord Injury

Knee pain (Osteoarthritis or Meniscal Tear)

Shoulder pain (Tendinitis or Torn Rotator Cuff)

Foot pain (Plantar Fasciitis or Achilles Tendinitis)

Neck or back pain

Non-healing fractures

Degenerative discs and joints
What can I expect from Stem Cell Therapy?
Every patient and condition is different. Stem cells have proven to be successful but individual results can vary. Someone can feel pain relief immediately, while others gradually. Stem cells need time to regenerate, and even after completing the treatment, sometimes PRP or other injections are suggested as maintenance to continue the pain relief.
Am I a candidate for Stem Cell Therapy?
A doctor will recommend stem cell therapy treatment after an initial evaluation and imaging examination (X-ray or MRI). He will discuss available options with you and explain the process so you can prepare before the treatment.
If you need affordable, effective Stem Cell, IVF/Fertility, or Gynecology treatment in Juarez, Mexico, you can get them at the Núcleo V. The medical team provides innovative solutions to help you achieve long-term health goals. You can easily book a consultation with a professional gynecology and stem cell doctor in Juarez. Contact us today for more information!

---
Nucleo V, Ciudad Juarez, Mexico Profile Details
The highly trained medical team at Núcleo V ensures patients can access cutting-edge stem cell and gynecology services for effective treatments. The center aims to help you receive the desired outcome from your reproductive and regenerative medicine procedures. It strives to treat various diseases and infertility by offering high-quality, safe, and cost-efficient medical care.
Treatments performed at Núcleo V center are administered with devotion to stringent standards to protect patients from any risk of infection or rejection. Dr. Erik Gonzales has a proven track record of success with over 15 years of experience treating local and international patients. Contact us for more details:

---
Nucleo V Treatments Offered
Here is the list of available treatments at Nucleo V clinic in Juarez, Mexico:

---
Nucleo V Certificates, Accreditations, Qualifications
Below you'll find more information about the best gynecology and regenerative medicine doctor in Ciudad Juarez: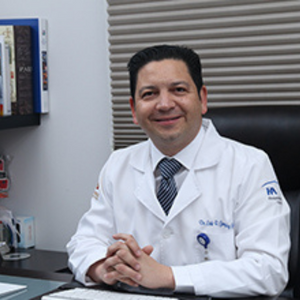 Doctor Name: Erik Reynaldo González González
UNDERGRADUATE PROFESSIONAL:
1996 a 2003 Surgeon and Midwife from the UACH with an Honorable Mention.
POSTGRADUATE PROFESSIONAL:
2013, 2011- 2012 Theoretical/Practical Diploma "Improvement in Diagnostic Colposcopy and Pathology of the Lower Genital Tract" Diploma in Management and Health Systems, March

2008 February 2010 Subspecialty of Gynecological Urology at the National Institute of Perinatology of Mexico

Feb 2010 Gynecological Laparoscopy Course II in Havana, Cuba
2008 a 2010 Master of Education (UNID)

August to December 2009 Diploma in Laparoscopic Surgery at Hospital Ángeles. (Anahuac University.)

June - July 2009 Rotation in Lille, France in Vaginal Surgery with Professor Michel Cosson.

2004-2008 Gynecology and obstetrics by the UAC

Feb 2007 Rotation in laparoscopy at the University of Navarra, España
2009 By the Mexican Council of Gynecology and Obstetrics

2010 By the Mexican Council of GyO in Gynecological Urology

2010 Latin American accreditation by FLASCYM in the practice of climacteric and menopause

2014-2018 Recertification in Gynecology and Obstetrics
2010 to the Physician Attached to the Obstetrics and Gynecology service at the Mexican Institute of Social Security HGR 66 date

2010 to the Physician Attached to the Obstetrics and Gynecology service at Hospital Ángeles in Cd. Juárez date

2010 - Coordination of internal doctors at Hospital Ángeles in Cd. Juárez
Languages:

---
Nucleo V Testimonials
"Excellent Doctor Dr. Erik Gonzalez,
Why he cares about his patients' problem, always looking to solve them, excellent treatment and very capable in his performance.
My mom is so thankful with him and we highly recommend him"
- Arely Or
"Dr. Gonzales excellent gynecologist
Very good service and explains everything very well!!"
- Aleida Garcia Angulo
"I'm 4 months pregnant and the truth is the attention has been very professional. Any questions or concerns that the doctor has, answer me immediately. Super recommended."
- Nancy Sosa
"Excellent!! Dr. González guides me, guides me, explains everything in the best way and is always patient. Took care of my pregnancy, c-section & post follow up. Simply the best."
- Anna Martinez
"Excellent treatment from the dr. Gonzalez, I had two years with my recurring problem (every three months) and multiple doctors who had already operated on me. The dr took care of me in his office and I haven't relapsed for almost a year now"
- Alejandra Martinez Cabrera

---
Nucleo V Awards & Recognitions
---
Ciudad Juarez, Mexico Destination Overview
Medical Tourism in Ciudad Juarez, Mexico
Ciudad Juarez is situated about 30 minutes south of El Paso, TX., making it a convenient location for American and Canadian patients to receive medical care across the border at a low cost. Juarez has four border crossings and its one of the largest US-Mexico entry and exit points.
You can travel to Juarez by air at Ciudad Jurez International airport (CJS) or El Paso International airport (EPL) and drive 25 mins to Juarez. The second option is to come here by a 5-hour drive from New Mexico and 30 min from El Paso, Texas.
You can relax in its popular attractions before or after the treatment during your stay in Juarez, such as:
The Mision de Nuestra Senora de Guadalupe

The city's Historical Museum

The Museo de la Revolucion en la Frontera MUREF (Revolution in the Border Museum)

The INBA Modern Art Museum

Monumento a la Mexicanidad (the city's largest park)

Parque Central Hermanos Escobar

Bars, shops, restaurants and other entertainment are in the PRONAF Zone and Juarez Avenu

Shopping at Mercado Juarez, Las Misiones, Galerias Tec and Plaza Juarez

---
---
Reviews
Nancy S

I'm 4 months pregnant and the truth is the attention has been very professional. Any questions or concerns that the doctor has, answer me immediately. Super recommended.

Núcleo V

May 12 2022

Anna M

Excellent!! Dr. Gonzalez guides me, guides me, explains everything in the best way and is always patient. Took care of my pregnancy, c-section & post follow up. Simply the best.

Núcleo V

Sep 22 2022

Alejandra M C

Excellent treatment from the dr. Gonzalez, I had two years with my recurring problem (every three months) and multiple doctors who had already operated on me. The dr took care of me in his office and I haven't relapsed for almost a year now.

Núcleo V

Oct 13 2022
---
Anti-Aging Related Packages