Immunow Oncology Concierge
Top Cancer Treatment & Stem Cell Clinic in Tijuana, Mexico by IMMUNOW
Calle Vaquita 12520 Col. 20 de Noviembre CP 22100 Tijuana B.C., Tijuana, Mexico

Specialty:

Cancer Treatment, ENT, Executive Healthcheck, Pediatric Treatment, Stem Cell Therapy

Focus Area:

Immunow Oncology Center | Tijuana | Mexico | Oncology Surgery | Cancer Treatment | Immunotherapy | Radiation Therapy | Ozone Therapy | Multi Vitamin IV
Immunow Oncology Concierge Profile Overview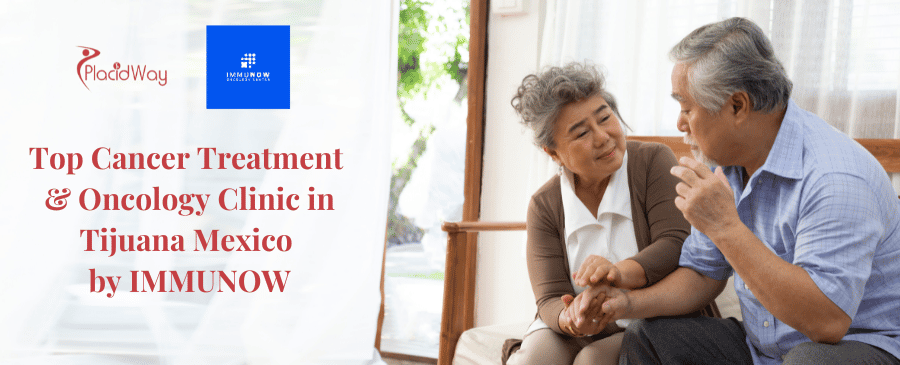 Table of Content
Innovative Cancer Treatment Bringing Hope to Tijuana, Mexico
Immunow Oncology Center is committed to revolutionizing cancer treatment in Tijuana, Mexico, by bringing innovative and state-of-the-art therapies to our patients. Our distinguished team of specialists in Clinical Nutrition and Dysmetabolism is at the forefront of cutting-edge research and treatment protocols, drawing from the principles of Integrative Medicine to provide patients with a comprehensive approach to cancer care.
Our primary focus is to empower patients on their journey toward recovery, striving not only to eradicate cancer but also to enhance their overall quality of life. We understand the devastating impact that cancer can have on individuals and their families, which is why our holistic approach aims to minimize side effects, improve the effectiveness of treatments, and promote long-term well-being.
Recognizing that no two cancer journeys are alike, Immunow Oncology Center places utmost importance on personalized patient care. Our commitment to tailoring treatments to individual needs is exemplified by our approach, which encompasses a comprehensive check-up package, meticulous tumor marker testing, immune system fortification, and the option for follow-up treatments in the comfort of the patient's home environment. By offering a personalized experience, we empower patients to actively participate in their care, fostering a sense of control and agency over their health. .
Integrative Cancer Treatment: Nurturing Wellness Beyond Cancer
At Immunow Oncology Center, we are staunch advocates for Integrative Medicine as an integral component of cancer treatment. Our holistic treatment plans seamlessly blend conventional medical therapies with complementary approaches such as immunotherapy, vitamin C IV protocols, and rigorous nutritional evaluations. This holistic strategy is driven by our unwavering commitment to not only manage cancer but also to nurture our patients' overall wellness. By addressing the physical, emotional, and nutritional facets of health, we aspire to provide a comprehensive care experience that optimizes overall well-being. Our mission is to not only treat cancer but also to equip our patients with the tools they need to lead healthier, more fulfilling lives during and after their cancer journey.
FAQs (Frequently Asked Questions)
1. What is Immunow Oncology Center, and where is it located?
Immunow Oncology Center is a specialized medical facility located in Tijuana, Mexico, dedicated to providing advanced cancer treatments and therapies. It is situated in [insert address or landmark].
2. What types of cancer treatments are offered at Immunow Oncology Center?
Immunow Oncology Center offers a range of cancer treatments, including immunotherapy, chemotherapy, radiation therapy, targeted therapy, and personalized treatment plans tailored to individual patients' needs.
3. Are the medical staff at Immunow Oncology Center experienced and qualified?
Yes, the center boasts a team of highly experienced oncologists, surgeons, nurses, and support staff who are dedicated to providing the best care possible. Many of them have received specialized training and have extensive experience in cancer treatment.
4. Is Immunow Oncology Center accredited and certified?
Immunow Oncology Center is committed to maintaining high standards of quality and safety. They are accredited by relevant medical authorities in Mexico and adhere to international healthcare standards.
5. What is the cost of cancer treatment at Immunow Oncology Center compared to other facilities?
The cost of cancer treatment can vary depending on the type of cancer, the stage of the disease, and the specific treatment plan. Immunow Oncology Center aims to provide competitive pricing while maintaining high-quality care. They can provide detailed cost estimates during the consultation process.
6. Do international patients receive assistance with travel and accommodation arrangements?
Yes, Immunow Oncology Center often assists international patients with travel logistics, including transportation and accommodation options. They understand the unique needs of international patients seeking treatment in Mexico.
To schedule a consultation or learn more about the services offered, you can contact our customer representative at PlacidWay Medical Tourism. They have a dedicated team that can provide information, answer questions, and guide you through the process of seeking cancer treatment at Immunow Oncology Center. Click contact us button below to get started:

---
Immunow Oncology Concierge , Tijuana, Mexico Profile Details
State-of-the-Art Facility: Where Comfort Meets Technology
Our state-of-the-art facility is designed with your comfort and well-being in mind. Each of our medical beds is equipped with a private bathroom, air conditioner/heater, high-speed WiFi, 43 inch television, electronic recliner, and sofa bed for companions. Additionally, our team of nurses provides 24/7 care to ensure your comfort and safety throughout your stay.
Advanced Cancer Treatment in Tijuana, Mexico
At Immunow Oncology Center, we utilize the most advanced technology to provide cutting-edge cancer treatment to our patients. Our state-of-the-art facility features the latest in radiation therapy, oncologic surgery, and low-dose chemotherapy, as well as complementary therapies like antioxidant, chelation, ozone, and amygdalin therapy, multi-vitamin IV and comprehensive lab testing.
Immunotherapy

Low-Dose Chemotherapy

Radiation Therapy

Oncologic Surgery

Antioxidant Therapy (Vitamin C, IV Protocol)

Chelation Therapy

Ozone Therapy

Amygdalin Therapy

Multi-Vitamin IV

Comprehensive Lab Testing

Nutritional Evaluation
Psycho-Emotional Therapies
Coaching

Psychological Sessions

Brainspotting

Bio Decoding

Conscience Access

Thanatology
Wellness Therapies
Aromatherapy

Oncological Massage

Yoga

Meditation

Coffee Enemas
A Multidisciplinary Approach to Cancer Treatment
At Immunow Oncology Center, we believe in taking a multidisciplinary approach to cancer treatment. Our team of specialists work together to develop a treatment plan that addresses all aspects of your health and well-being. From nutrition and lifestyle changes to advanced medical treatments, we strive to provide the most comprehensive care possible.
---
Immunow Oncology Concierge Treatments Offered
Immunow Oncology Center in Tijuana, Mexico is dedicated to advancing the frontiers of medical science and providing innovative treatments that offer hope, healing, and improved quality of life for our patients. Our comprehensive array of therapies covers a spectrum of medical needs, from addressing cancer to harnessing the power of the immune system and regenerative medicine for stem cell therapies. We also offer specialized treatments for autoimmune diseases, addressing the unique challenges they present. Explore the following explanations to learn more about each of these transformative treatments:
Cancer Treatment:
Cancer treatment at Immunow Oncology Center is a multifaceted approach aimed at combatting one of the most challenging diseases known to medicine. Our specialized team creates personalized treatment plans for each patient, tailored to their specific cancer type, stage, and individual needs. These treatment plans often include:
Advanced Radiation Therapy: Our state-of-the-art radiation therapy techniques precisely target cancer cells while minimizing harm to healthy tissue, maximizing treatment effectiveness.
Chemotherapy and Targeted Therapy: We offer a range of chemotherapy and targeted therapy options to effectively attack cancer cells, inhibiting their growth and spread.
Surgical Excellence: Our experienced surgical team employs the latest surgical techniques to safely remove tumors and enhance patient outcomes.
Supportive Care: We provide comprehensive supportive care services, including pain management and counseling, to improve the overall well-being of our patients during their cancer treatment journey.
Immunotherapy:
Immunotherapy represents a revolutionary approach to treating cancer. It harnesses the body's own immune system to recognize and combat cancer cells. At Immunow Oncology Center, we specialize in immunotherapies that include:
Cutting-Edge Immunotherapies: We offer advanced immunotherapies designed to activate and strengthen your immune system's natural ability to fight cancer.
Precision Medicine: By utilizing precision medicine techniques, we can tailor immunotherapy to your specific cancer type, ensuring the best possible treatment outcomes.
Minimal Side Effects: Immunotherapies often have fewer side effects compared to traditional treatments, enhancing your overall quality of life during treatment.
Ongoing Monitoring: We closely monitor your response to immunotherapy and make adjustments to your treatment plan as needed to maximize its effectiveness.
Immunotherapy Combinations: In some cases, we may combine multiple immunotherapies or combine them with other treatments to optimize results.
Stem Cells:
Stem cell therapies at Immunow Oncology Center focus on harnessing the regenerative potential of stem cells to repair damaged tissues and promote healing. Our approach includes:
Regenerative Therapies: We offer regenerative stem cell therapies that stimulate tissue repair and regeneration.
Stem Cell Transplants: Our skilled medical team performs stem cell transplants for various medical conditions, including blood disorders.
Personalized Approach: Each stem cell treatment is customized to align with your unique health needs and goals.
Research and Innovation: Our commitment to ongoing research ensures that we remain at the forefront of stem cell therapy advancements, offering the latest treatments.
Safety and Quality: We adhere to stringent safety and quality standards to provide the highest level of care and outcomes for our patients.
Treatment for Autoimmune Diseases:
Autoimmune diseases arise when the body's immune system mistakenly attacks healthy cells and tissues. Our specialized treatment for autoimmune diseases encompasses:
Multidisciplinary Care: Our team of specialists collaborates to create comprehensive treatment plans that address the complexity of autoimmune conditions.
Targeted Therapies: We offer targeted therapies to suppress overactive immune responses and effectively manage autoimmune diseases.
Lifestyle Support: We provide guidance on lifestyle changes and strategies to improve your quality of life while living with autoimmune diseases.
Patient Education: We empower you with knowledge about your condition and available treatment options, enabling informed decision-making.
Ongoing Monitoring: Continuous monitoring of your condition allows us to make necessary adjustments to your treatment plan, optimizing results and minimizing symptoms.
Click contact us button below to schedule your consultation today:

---
Immunow Oncology Concierge Certificates, Accreditations, Qualifications
At Immunow Oncology Center, we take pride in introducing you to our dedicated and diverse team of professionals who are committed to your well-being. Led by our Medical Director, Dra. Lulu, a seasoned expert in the field of oncology, our team is equipped with the knowledge and experience to provide world-class medical care. In addition to our medical staff, we are pleased to introduce Rebeka Gonzalez, an Access Bars Therapist, who offers alternative therapies to complement your treatment journey.
We also have Fernando Estrella, a specialist in Brainspotting therapy, providing essential support for mental and emotional well-being during your medical treatment. Finally, Elva Diaz, a valued member of our team, contributes to the seamless operation of our center, ensuring your experience is as comfortable and efficient as possible. Together, our Immunoteam is dedicated to providing holistic care, focusing not only on your physical health but also on your emotional and mental well-being throughout your treatment with us.
Our Immunoteam
Dra. Lulu – Medical Director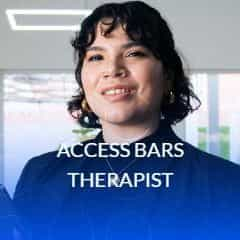 Rebeka Gonzalez – Access Bars Therapist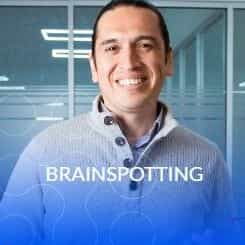 Fernando Estrella – Brainspotting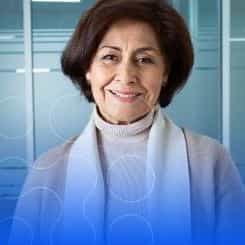 Elva Diaz

---
Immunow Oncology Concierge Testimonials
---
Immunow Oncology Concierge Awards & Recognitions
Awards and Certificates Received by Immunow Oncology Center in Tijuana, Mexico
Immunow Oncology Center in Tijuana, Mexico, takes immense pride in its commitment to excellence, as reflected in its numerous awards and certifications. Our center has been recognized for its unwavering dedication to providing state-of-the-art cancer treatment, exceptional patient care, and adherence to international healthcare standards. We hold accreditations from reputable medical authorities, underscoring our commitment to safety and quality.
These accolades not only validate our position as a leading cancer treatment facility but also serve as a testament to the expertise and dedication of our highly qualified medical professionals and staff. At Immunow Oncology Center, our mission is to continually strive for excellence and innovation in the field of oncology, ensuring the best possible outcomes for our patients.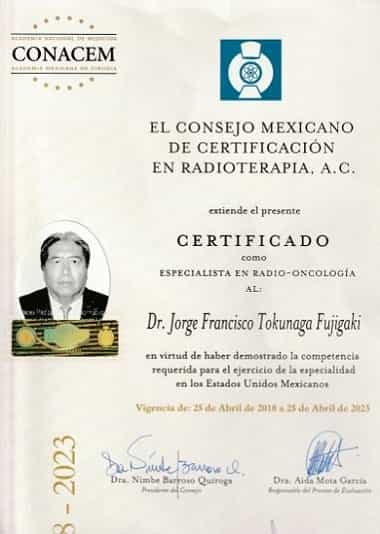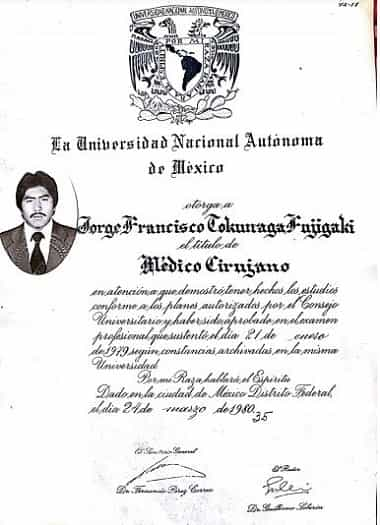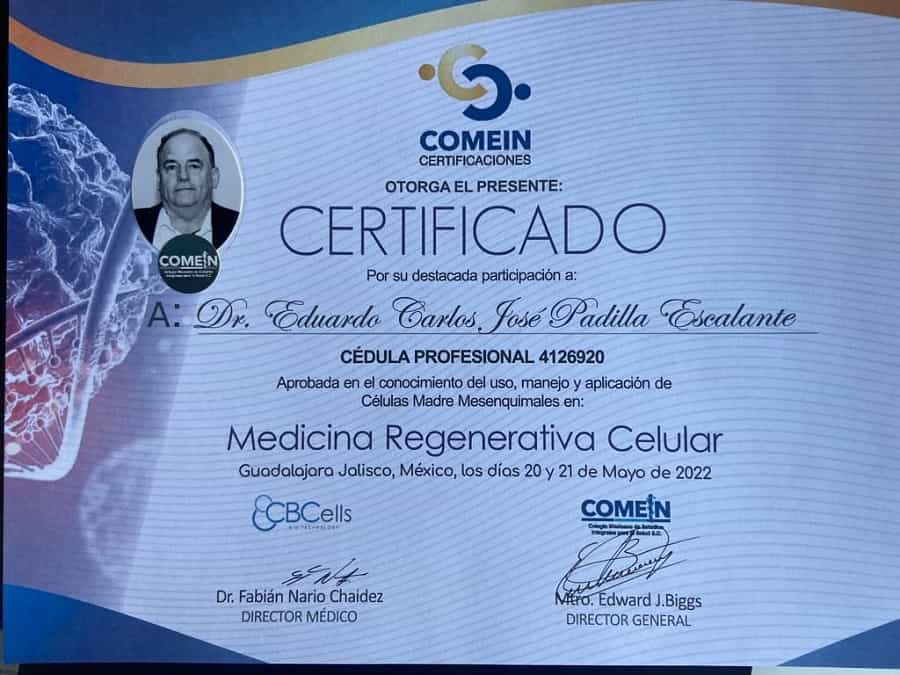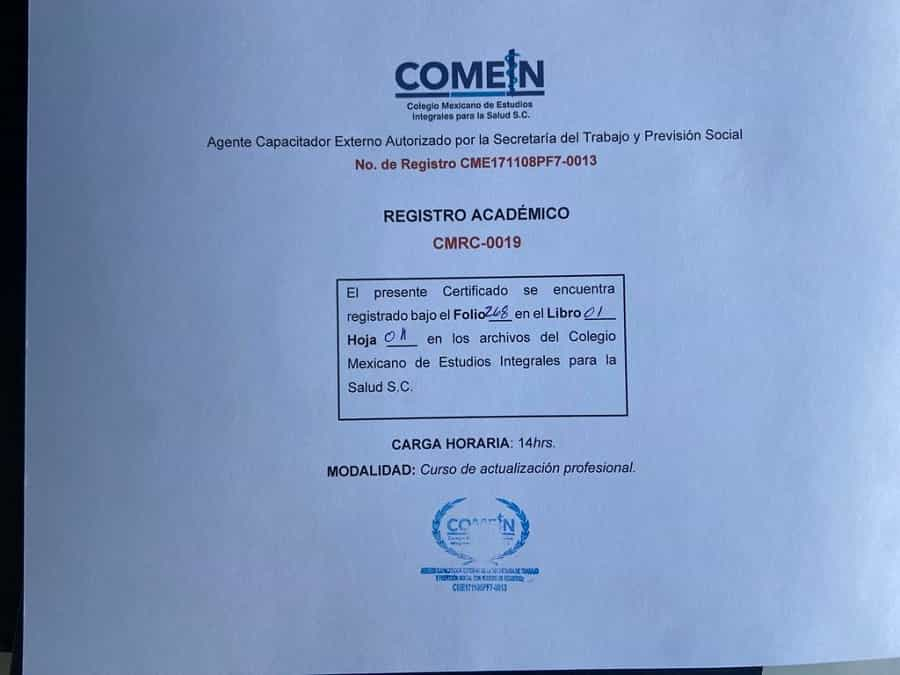 ---
Tijuana, Mexico Destination Overview
Medical Tourism in Tijuana, Mexico for Cancer Treatment and Stem Cell Therapy
Tijuana, Mexico, has emerged as a leading destination for medical tourism, particularly for cancer treatment and stem cell therapy. Offering world-class medical facilities, experienced healthcare professionals, and cost-effective treatments, Tijuana has drawn patients from around the globe seeking advanced care. The city's prominence in the field of medical tourism is attributed to its proximity to the United States, making it easily accessible for international patients who are in search of high-quality healthcare solutions.
Top Tourist Attractions in Tijuana, Mexico
While in Tijuana for medical treatment, patients and their companions have the opportunity to explore the city's vibrant culture and diverse attractions. The Avenida Revolución is the city's main tourist strip, known for its shops, restaurants, and lively atmosphere. For a taste of Mexican cuisine, head to the Mercado Hidalgo, a bustling market where you can savor authentic dishes. Nature enthusiasts can explore the Parque Morelos, offering green spaces, walking trails, and recreational activities. Additionally, Tijuana boasts beautiful beaches along the Pacific coast, such as Playas de Tijuana, where visitors can relax and enjoy the ocean breeze.
Getting to Tijuana, Mexico
Tijuana's strategic location makes it easily accessible by various modes of transportation. For international patients, the most common way to reach Tijuana is by air. The city is served by the Tijuana International Airport (TIJ), which offers numerous flight options from major U.S. cities, including Los Angeles, San Diego, and Phoenix. Alternatively, patients traveling from nearby U.S. cities can choose to drive or take a bus to Tijuana, as the city is well-connected by highways and bus routes. The San Ysidro Port of Entry is the busiest land border crossing in the world and provides direct access to Tijuana from San Diego, California. Additionally, there are train services available from the United States into Tijuana, making it accessible via rail travel.
Navigating Within Tijuana, Mexico
Once in Tijuana, getting around the city is relatively straightforward. Taxis and rideshare services are readily available and offer convenient transportation within the city. Public buses are another option for budget-conscious travelers, providing access to various neighborhoods and attractions. For those who prefer a more leisurely mode of transportation, exploring Tijuana on foot can be a rewarding experience, especially in the downtown area and along the Avenida Revolución. With its blend of medical expertise and cultural offerings, Tijuana has become a sought-after destination for medical tourists, offering a unique opportunity to combine healthcare with exploration of its rich heritage and attractions.

---
---