Punta Mita Hospital
Leading Hospital in Punta de Mita, Mexico for Fertility, Gynecology & Bariatric Surgery
Acceso a numero 1, 63734 Punta de Mita, Nay. Punta de Mita Nayarit, Punta de Mita,Puerto Vallarta, Mexico

Specialty:

Cancer Treatment, Cosmetic/Plastic Surgery, Dentistry, ENT, Executive Healthcheck, Eye/Lasik Care, Fertility Treatment, Gynecology Treatment, Infertility/IVF, Neurology, Obesity/Bariatric Surgery, Orthopedic/Knee Surgery, Stem Cell Therapy, Urology

Focus Area:

Punta Mita Hospital | Punta de Mita | Nayarit | Mexico | Fertility Treatment | Dental Treatment | Bariatric Surgery | Plastic Surgery | ENT | Orthopedic Surgery
Punta Mita Hospital Profile Overview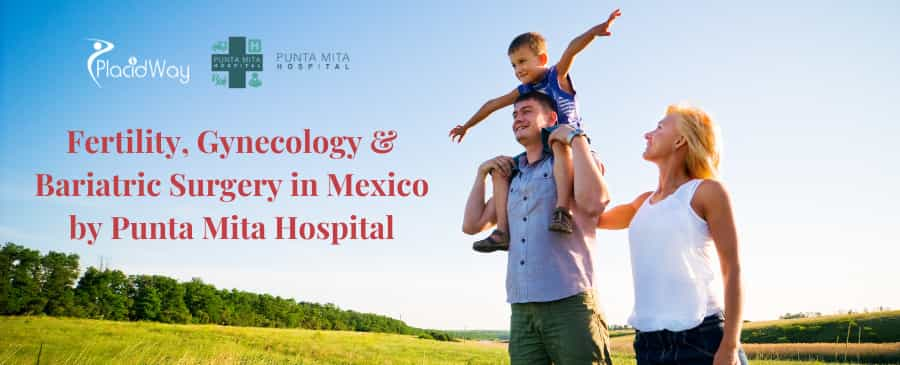 Punta Mita Hospital - Providing Top-Quality Care in Punta de Mita, Mexico
Punta Mita Hospital is a leading healthcare facility that offers top-quality medical care to patients in Punta de Mita, Nayarit, Mexico. The hospital has been providing quality healthcare services to the community since 2017. With state-of-the-art facilities and a team of experienced medical professionals, Punta Mita Hospital has quickly become the go-to destination for patients seeking comprehensive medical care in the area. At Punta Mita Hospital, patients can expect to receive personalized and compassionate care from a team of dedicated healthcare professionals.
Convenient Location in Punta de Mita, Mexico
Punta Mita Hospital is conveniently located in the heart of Punta de Mita, making it easily accessible for patients in the surrounding areas. With ample parking and a welcoming atmosphere, the hospital is designed to make healthcare services more accessible to the community. Whether a patient needs emergency care, general practice, or specialized medical services, Punta Mita Hospital is the top choice for quality healthcare in the area.
State-of-the-Art Facilities
Punta Mita Hospital is equipped with state-of-the-art medical facilities, cutting-edge technology, and modern equipment to provide patients with the best possible care. The hospital's facilities include an intensive care unit, a fully-equipped emergency department, surgical suites, a fertility clinic, a cardiology department, and many other services. Punta Mita Hospital is committed to maintaining the highest standards of cleanliness, safety, and patient care.
A Team of Experts at Your Service
At Punta Mita Hospital, patients are in good hands with a team of highly skilled and experienced medical professionals. The hospital's medical staff includes specialists in a range of fields, including fertility, cardiology, obstetrics and gynecology, pediatrics, oncology, dermatology, and more. Each member of the medical staff is committed to providing patients with the best possible care and is dedicated to ensuring their health and well-being.
Experienced Medical Staff
Punta Mita Hospital is home to an experienced and diverse medical staff that is dedicated to providing the highest quality of care to patients. The team includes doctors such as Isis Espinoza de los Monteros, who specializes in intensive care, and Daniel Franco, who is an urgent care specialist. For patients seeking IVF fertility treatments, Jose Luis Rivas is available to help, while Sandra Llerena is an obstetrician-gynecologist who provides care for women at all stages of life. David Molina is a cardiologist who helps patients with heart-related issues, and Cinthya Arreola specializes in geriatrics. Finally, Jose Andres Cardenas is a bariatric specialist who helps patients achieve their weight loss goals. With a team of such experienced and dedicated medical professionals, patients can rest assured that they are in good hands at Punta Mita Hospital.
Meeting the Healthcare Needs of the Community
Punta Mita Hospital is a full-service medical facility that offers a wide range of healthcare services to meet the needs of the local community. From emergency care and general practice to specialized services like infertility treatment, cardiovascular surgery, and plastic surgery, the hospital is equipped to handle all medical needs. With a focus on patient-centered care, Punta Mita Hospital strives to provide each patient with personalized care that meets their unique needs.
Communicating with Patients in Their Preferred Language
At Punta Mita Hospital, patients can expect to receive care in their preferred language. The hospital's staff is fluent in English, Spanish, and other languages to ensure that patients are able to communicate their needs effectively. With multilingual support, patients can feel more comfortable and confident in their care, knowing that they can communicate with their healthcare providers in their native language.
Putting Patients First
At Punta Mita Hospital, patients are at the center of everything we do. Our team of healthcare professionals is dedicated to providing personalized care that meets the unique needs of each patient. From the moment a patient arrives at the hospital, they are treated with compassion, dignity, and respect. The hospital's focus on patient-centered care ensures that patients receive the care and attention they need to achieve the best possible health outcomes.
Our customer representative at PlacidWay will help you connect with Punta Mita Hospital in Punta de Mita, Nayarit, Mexico. Click contact us button below to get started:

---
---