LaCLINIQUE of Switzerland
Plastic Surgery, Nose Surgery, Breast Implants, Liposuction, PRP Hair, Face Lift, Botox, Lugano, Switzerland

Piazza Dante n. 7, Lugano, Switzerland

Specialty:

Anti Aging, Cosmetic/Plastic Surgery, Hair Transplantation, Medical Spa Treatment, Skin Care

Focus Area:

Plastic Surgery | Nose Surgery | Breast Implants | Liposuction | PRP Hair | Face Lift | Botox | Lugano, Switzerland
LaCLINIQUE of Switzerland Profile Overview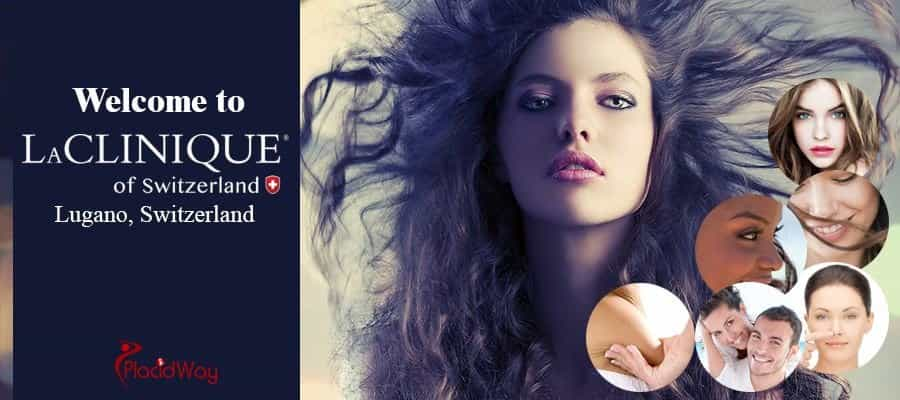 Welcome to LaCLINIQUE of Switzerland
LaCLINIQUE of Switzerland, Lugano, Switzerland, is one of the best cosmetic and plastic surgery centers in the country, offering an incomparable level of care throughout the patient's plastic surgery journey.
Offering a comprehensive array of cosmetic surgery procedures for the face, breast, and body, as well as aesthetic and laser treatments for the skin, LaCLINIQUE of Switzerland helps local and international patients rest, renew, and refresh. The clinic uses the latest technology for cosmetic and plastic procedures, offering its patients safety, professionalism and high quality care.
Treatments and procedures
PRP Hair
Breast Lift / Augmentation / Reduction
Nose Surgery
Liposuction
Face Lift
Gynecomastia
Ear Surgery
Vaginoplasty
Botox
BioFillers
For more information about the treatments and procedures offered by LaCLINIQUE of Switzerland, please contact us!

---
---