Welcome to Integra Medical Center
At Integra Medical Center (IMC) our purpose is to contribute powerfully to the well- being of patients from all over the world. Our mission is to provide state-of-the-art therapies with tremendous biological power to slow down the progression of bad health conditions or reverse the damage that the many conditions cause. Our goal is to validate our therapies and treat the ones in need that trust us.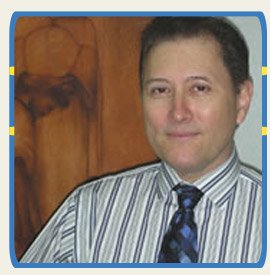 Dr. Omar Gonzalez specializes in Placenta Cell Therapy that utilize a multidisciplinary approach to medicine. His office, Integra Medical Center, based in Nuevo Progreso, Mexico, offers a path to healthier futures for thousands of individuals around the world seeking effective cell therapy treatments and therapies not yet available in the United States. Patients who have been rejected or banded by "mainstream medicine" may count on Dr. Gonzalez's commitment to maintain and optimize their health.

Placenta Cell Therapy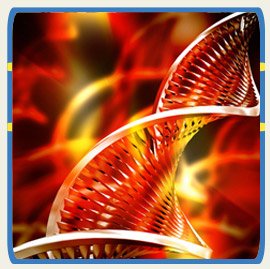 Placenta Cell Therapy is a type of adult cell therapy that utilizes the placenta, or afterbirth of a woman who has undergone the child birthing process. Specializing in placenta cell therapy and degenerative diseases, Dr. Gonzalez is a leader in the field of cell therapy treatments for chronic fatigue, insomnia, stress and anxiety, autoimmune diseases like multiple sclerosis, lupus and diabetes, kidney disorders, muscular dystrophy, as well as chronic infections and fatigue, tuberculosis, AIDS, Hepatitis C, and a particular treatment just for anti-aging.

Placenta Cell Therapy (PST) has been researched for over two decades, but only recently have researchers and scientists understood the impact that placenta cell therapy and treatment has on a multitude of auto-immune and chronic illness conditions and symptoms.

WHY Placenta / Stem Cell Therapy in Integra?
The Great Advantages in our clinic are:
Dr. Gonzalez has developed a unique methodology where each patient is treated according to the condition to be treated.
Local anesthesia is used most of the time.
Very tiny and precise incisions are made in certain areas.
The powerful tissue is placed under the skin and closed with one stitch.
The whole procedure takes less than 40 minutes.
This procedure should not limit your daily activities.
The placenta is obtained from a healthy young mother that has to meet very particular and rigorous screening test.

Global Experience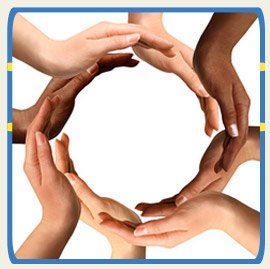 Since the early 1990s, Dr. Gonzalez has studied cell therapy gene therapy and placenta cell therapy technologies from around the world, and has treated thousands of patients utilizing placenta cell therapy after having developed a unique method of treating patients on an individualized basis according to their specific condition and symptoms. His placenta cell therapy technique involves very small incisions made at predetermined areas of the body. cell therapys are then introduced with a particular method under the skin, where they assimilate and are absorbed into the body, where they are most needed. The office visit takes less than two hours and it does not limit your daily activities or capabilities of patients.

Placenta Cell Therapy does not harm a fetus, infant or mother. Placenta cell therapys are gathered from the placenta following a rigorous methodology and protocol according to international normative . Placenta cell therapy harvesting is considered an ethical procedure that takes advantage of multipotent cell therapys found in the placental afterbirth.

Dr. Gonzalez has performed over 3,000 cell therapy transplants in his career after receiving his doctor's degree in early 1980s. Since then, Dr. Gonzalez has been furthering his education and expertise through alternative medicine courses and seminars throughout Mexico and Europe. He has attended advanced courses and training in nutrition, geriatrics, obesity and anti-aging.
Dr. Omar Gonzalez is dedicated to providing the latest cell therapy therapies with powerful biological technology to slow down and stop or reverse damaging medical conditions that interrupt mobility, function, and quality of life.

Difference Matter
What makes Integra Medical Center so different from others?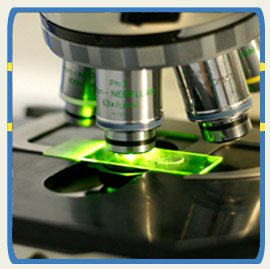 Dr. Omar Gonzalez utilizes the latest medical cellular research and technology and combines his multidisciplinary approach to medicine to achieve individual and customized treatments for patients suffering from a multitude of medical conditions and disease processes.

Cell therapy and cell therapy cost does not have to wipe out an individual's savings account. Dr. Omar Gonzalez and Integra Medical Center offer a variety of options and solutions to international patients seeking human cell therapy for a variety of medical conditions and disease processes.

Visitors to Tamps, Mexico and Texas Rio Grand Valley will find a variety of attractions and accommodations, including four star hotels, fishing, sunbathing, hiking, horseback riding, and indoor entertainment in Nuevo Progreso,Integra Medical Center is located just a few feet from Progreso International Bridge, 30 min drive from McAllen International Airport (MFE).

Why Mexico?
Nuevo Progreso
The best place in South Texas. Nuevo Progreso has become the first choice for tourists and locals who love to come back.
Pedestrian walkways both going and coming. Once here you're right in the heart of the busiest, happiest, and most fun shopping place anywhere on the entire border.

Nuevo Progreso is the safest place to cross on the US-Mexico border.

Nuevo Progreso has a great weather during most of winter, shopping for all kinds of things and whatever your heart desires and you simply must have.

Pharmaceuticals at great prices. Many doctors offer their expertise for keeping the you in great shape.

Fantastic Mexican wating for you, food prepared by real Mexicans in fine restaurants. Enjoy music and ballet folkloric dance while you eat and dance. Hear street musicians entertain.

Come and let the friendliest folks on the border show you a good time!